Eliot Aiman
Click the Buzz Me button to receive email notifications when Eliot Aiman appears in an article.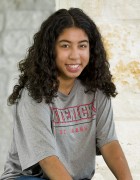 Contributing writer
|
School Buzz Reporter
Eliot Aiman was born and raised in Houston. She enjoys playing tennis, practicing guitar, and cheering for St. John's School. When Eliot was little, she was an avid storyteller and often performed original plays for her family. Though she dreamed of being many things, like an astronaut, prima-ballerina, or president, her desire to write professionally never faltered. But in Eliot's tween years, she started to struggle with reading and writing, and her passion started dissolving. After discovering that her struggle was a result of dyslexia, she started working with a tutor and quickly recovered her passion. Now, one of Eliot's favorite pastimes is reading, and she is excited to write for The Buzz Magazines as a School Buzz reporter.