Advice to my Middle-School Self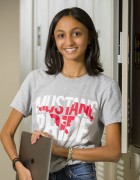 Click the Buzz Me button to receive email notifications when this writer publishes a new article or a new article in this column is published.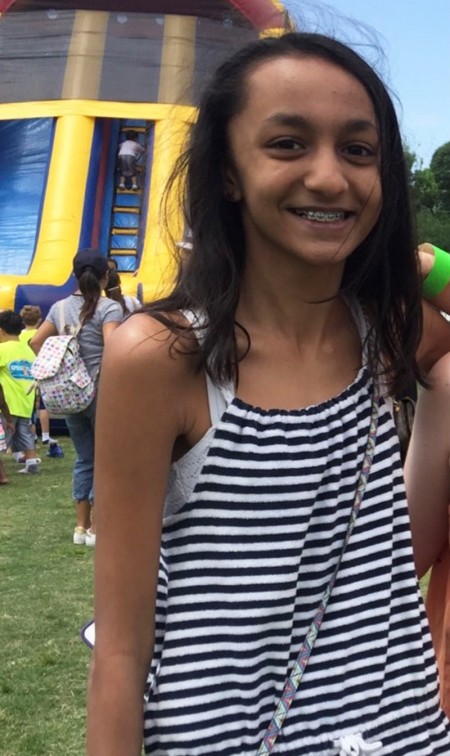 Smiling as I shut the door of my mom's SUV, I (much too) confidently swung my bright blue backpack around and dove headfirst into the deep end of the middle school courtyard. I found myself in the surrounded by pre-teens, so I immediately approached a group of teachers. By my 40-year-old parents, I was taught that talking to adults is impressive.
Unfortunately, my parents had failed to remember that being "cool" is much more celebrated than being impressive as a middle schooler. Even the teachers got the memo. They told me that kids my age also went to this school, and I should try my luck with them. 
Maybe it was my flannel dress-jegging-combat boot ensemble that scared the teachers away. That awkward moment was the warning I needed; middle school was not going to be a cakewalk. It is a time when life gets flipped upside down. Imagine a place everything you're taught thus far in your life is replaced with the polar opposite: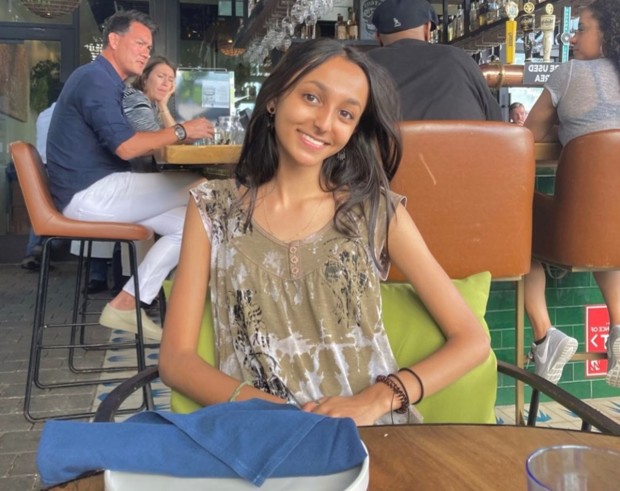 Be nice to everyone suddenly switches to be catty and exclusive.
Don't judge a book by its cover becomes if the cover isn't pretty, don't bother taking a peek inside.
Stay true to yourself mutates into fake your personality until even you forget yourself.
In the fall, my sister will be in the seventh grade. Watching her take on this chapter of life makes me reflect on my own experiences. In a sense, I consider Covid summer to be a blessing. All of a sudden, I wasn't annoyed by her every second of the day. I was able to really understand my sister. Because we were given this chance to spend more time together, I advised her to follow those above clichés that middle school teaches you to ignore. 
I think many high schoolers would jump at the opportunity to give their younger siblings - or younger selves - some advice for dealing with the uncharted territory of middle school. So for all you soon-to-be middle-schoolers, listen up: 
Ella Davison, an incoming junior at Memorial High School, has faced her fair share of petty drama and served her time in the judgement seat. Although we try to block out this extremely sore spot in our life, she remembers that blind resentment and hostility were the norm. Being mean to a complete stranger wasn't frowned upon; finding someone to prey on only improved your chances as apex predator. 
She says that it was this cruel environment that influenced her most during those years. This in turn helped her realize how much words can affect others. 
"Everyone was so insecure in themselves that they put down others," said Ella. "I look at how I treated some people and wonder why I treated someone that way."
As a current high schooler, she confesses mean girls still exist, but there is light at the end of the tunnel. 
"You're finally able to be who you are," she said. "Go with the flow, do what you want, but also remember the things you do in middle school have consequences. Someone you only knew in seventh grade and does not see you again until eleventh grade is only going to remember you from seventh grade. But also know it's okay to be yourself."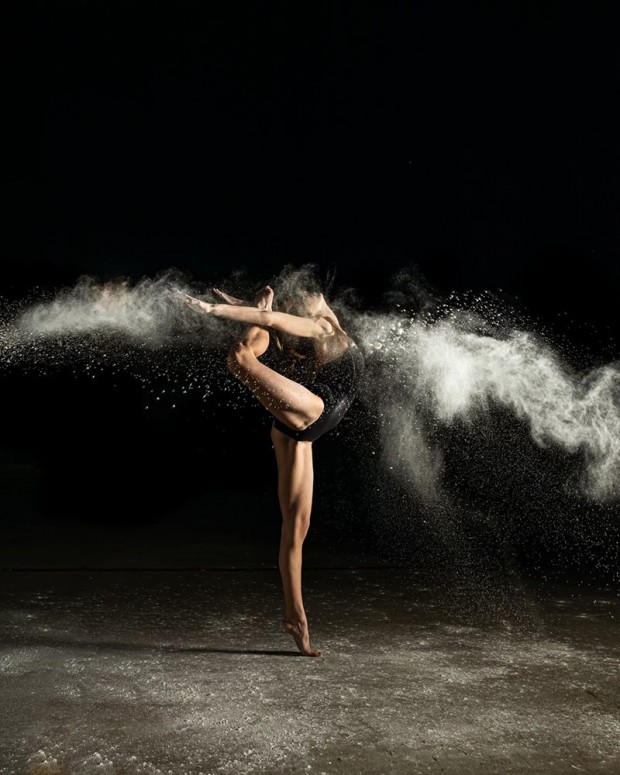 Soon-to-be Stratford High School sophomore Abbigayle Scott offers a distinctly different perspective on the middle-school experience because she was home schooled for her first eight years of education. 
Going by stereotypes, you might expect her to be a "curly-haired, knee-high know-it-all." Those were her words, not mine! But she gained the typical social experience by participating in theatre. By immersing herself in the theatre community, she was able to break the stigma that often follows homeschoolers. She describes theatre as a place that has fostered teamwork, empathy, respect, and a blooming imagination. She also gained invaluable friendships.  
When asking her if she wished she attended a public middle school, I was pleasantly surprised with her response. 
"Being able to go to a school that grew my faith was what I really needed because now I feel like I have a strong foundation," said Abbigayle. 
She is thankful for the strong presence of her mom throughout these difficult years. 
"My mom is definitely the person that influenced me the most . . . she's always been there for me in good and bad times. She's there to bring my ego down and build it back up." 
To incoming middle schoolers, she advises to be proud of your strengths, rather than weaken them to fit a certain crowd. 
"Stop being afraid to go into a room and light it up." Finding a second home in theatre, she admits that she struggled with splitting the center of attention, on stage and off. Through her transition from Trinity Classical School to Stratford High School, she says she learned how to share the spotlight and realized that she isn't meant to live her life yelling over everyone else. 
"I want to be 'popular' not because I'm wearing this, or because I have a lot of money, or because I'm mean to everyone so they are scared of me but because I'm kind and don't turn a blind eye to people who are sitting alone." 
Katharine Stepanian, also a Buzz summer intern, has been a St. John's Maverick for her entire youth and is on her way to college in 2022. Despite attending the same private school for 11 years, Stepanian says she has confronted a reasonable amount of self-doubt that is so common among middle school girls.
"Everyone goes through the awkward phase but you'll get through it. I mean, I got my eyebrows waxed. I got my braces off." She also shares how her love for writing developed during middle school. Stepanian applied writing as a creative outlet that allowed her to escape reality so much that she wrote an entire novel in the span of a school year.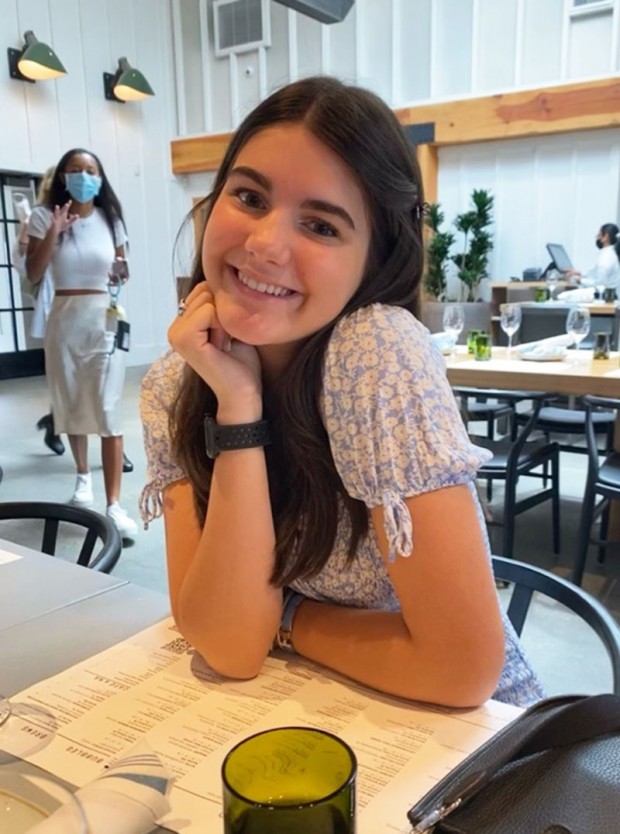 "The book is just great to look back on  . . . it taught me a lot about how much I've grown as a writer - and also as a person." Our humble author claims this story is poorly written, but I wouldn't be surprised if you see this sci-fi adventure in a Barnes and Noble near you very soon. 
Fellow Buzz intern Eliot Aiman will also be accompanying Katharine as a senior at St. John's next fall. Eliot acknowledges that there might have been some benefits to popping her decade-old bubble and facing a bigger community, but attests that she received a proper education that can accurately prepare her for the future. Eliot says that she's best friends with her mother and that her mom has guided her through the tough. She fondly reminisces on their heart-to-heart conversations, discussing "what kind of friend I want to be, what kind of friends I want to have."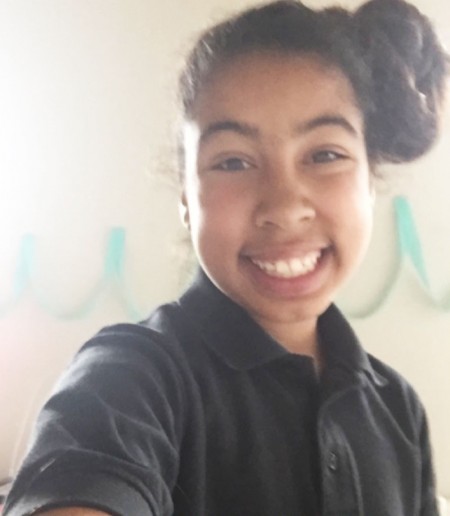 She also reveals that literature played a significant role in shaping her perspective on herself and the type of people she wanted to be surrounded with. Eliot mentioned how the novel Queen Bees and Wannabes by Rosalyn Wiseman helped her cope with a falling out with her friends. "I read it at the end of middle school and I think that influenced my view on friendships as a whole". 
Today, the incoming senior manages her own blog with the purpose of helping teenage girls build self-confidence and courage through blogs that touch on what it's like to "be a GIRL." Eliot's initiative has allowed girls to find a home in her blog by unapologetically discussing topics we feel too ashamed to talk about out loud. To find pride and power in every moment of success, weakness, and even embarrassment, visit beagirl.org as a reminder that we are not alone. 
Every girl I chatted with mentioned they found an outlet to help them cope through the difficulties that come with the pre-teen years. For some it was reading, others it was writing, and for me it was picking a motto and sticking with it. Chances are, you can find a part of yourself in these stories and hopefully realize that the acne will fade, you will learn how to part your hair, and there is a light at the end of the tunnel. 
Want more buzz like this? Sign up for our Morning Buzz emails.
To leave a comment, please log in or create an account with The Buzz Magazines, Disqus, Facebook, or Twitter. Or you may post as a guest.