Hannah Kim
Click the Buzz Me button to receive email notifications when Hannah Kim appears in an article.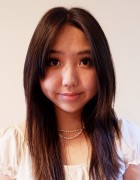 School Buzz Reporter
Hello! My name is Hannah Kim, and I am a sophmore at Memorial High School. My passion for writing began in elementary, when I found joy in writing and creating stories. I also find comfort in reading and love how different perspectives can be expressed through the art of writing. During my leisure time, I love to play tennis, ski, travel, and create art. Some of my favorite places I've been to are Paris, London, and South Korea. I absolutely love to express my individuality through art, photography, and writing. I am excited to share news about my school and be a part of the community!