Slam Dunk: Youth Basketball Leagues in Houston
Click the Buzz Me button to receive email notifications when this writer publishes a new article or a new article in this column is published.
Can you hear it coming? The squeaking of sneakers, the bounce of the ball. The clank against the backboard and the swish of the net. Let the slam dunking begin . . . it's basketball season!
Dribble on over to discover local pre-K through high school youth basketball leagues that celebrate the joy of playing basketball and being a team player with new and old friends. 
Sammy Robbins fondly remembers the joy of coaching (wrangling) his son, Mitchell, and his 4- and 5-year-old teammates at the Weekley Family YMCA. Sammy reflected, "When the kids were really young and starting in team sports, I just tried to instill teamwork, unselfishness, and being a good teammate . . and occasionally not to shoot at the other team's basket!" 
Sammy's fellow coach was Eric Cohen whose son Clay was another tiny dribbler. A decade after playing on that first team as preschoolers, Clay and Mitchell reunited and finished out their basketball careers together on the Emery Jaguars varsity team. Clay and Mitchell graduated in 2019.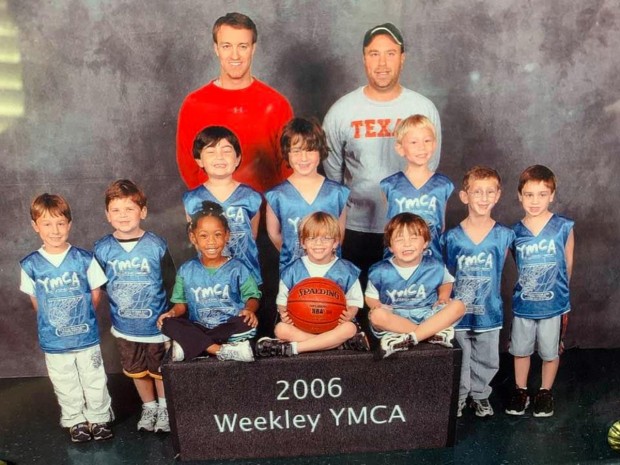 Now in college, Mitchell recalled, "I loved playing, making new friends and just having fun. Things that always stuck with me were: do not focus on the scoreboard, play hard until the end no matter what, and remember that 'it's not over until it's over!'"
Participating in Bellaire Recreation basketball was Demi Pappas' first exposure to organized sports. "My passion for sports began in that gym. I loved everything about Bellaire basketball: I loved the weeknight practices that always ended with long, goofy games of knockout. I loved playing with my Condit friends, and the little moments like one night, when Anna Macia showed up to practice in flip-flops instead of sneakers." 
Demi, a 2020 Bellaire High School graduate, continued, "I got nervous before every game, but the nerves would always subside once I shot my first jump shot and would completely disappear by the end of the game when it was time for cupcakes in the park. But really, my favorite thing about Bellaire Basketball was being coached by my dad [Gus Pappas]. I loved spending time with him, driving to and from the Rec Center, learning from him and talking through the little details of the game." 
Bellaire Rec Coach Chris Young reflected on coaching teams with his now 20-year-old son, Conner, on them. "The Rec Center gave kids of all different skill levels a chance to play with and against friends from school and nearby neighborhoods in a comfortable and enjoyable environment. No one was cut from a team, and everyone played. It was still competitive, but they played for the sheer enjoyment of the sport and the activity with friends. It was less about winning a particular game and more about playing competitively with friends on both sides of the ball.
"I think it helped prepare my son Conner (Young) for sports in his middle school, high school and college years and taught him about teamwork and how to enjoy all sports whether you win or lose. More importantly, he made a lot of lifelong friends!" 
My son Thomas and his friends loved the West U Methodist High School League. It was fun to see all of them so pumped up each week. The guys didn't play on their school's basketball team, but they still love playing. It was a real bonus for them to be able to play in a real game with a full court, refs, whistles, a scoreboard, and buzzer.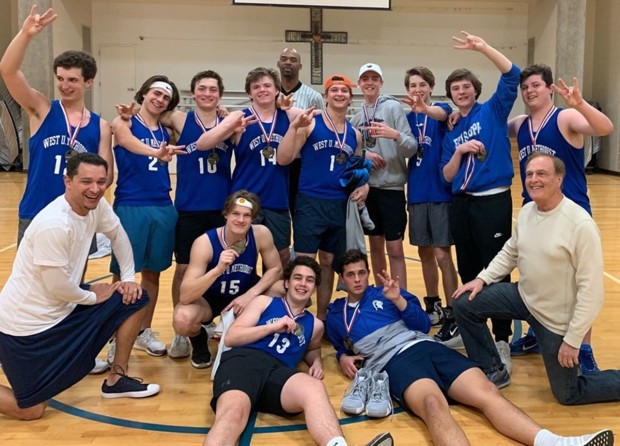 West University Methodist Church sponsors two basketball programs. The UCAL parent-coached league is for boys and girls in 2nd-6th Grade and the student-coached West University Methodist High School Basketball League for 9th-12th grade girls and boys.  
Thomas, who graduated from St. Thomas High School in 2020, said, "West U Methodist Basketball was one of my favorite high school memories. I liked that I could sign up on the same team as my friends and that our coach was one of our friends [John Groff] - who showed up in a suit and tie on game days."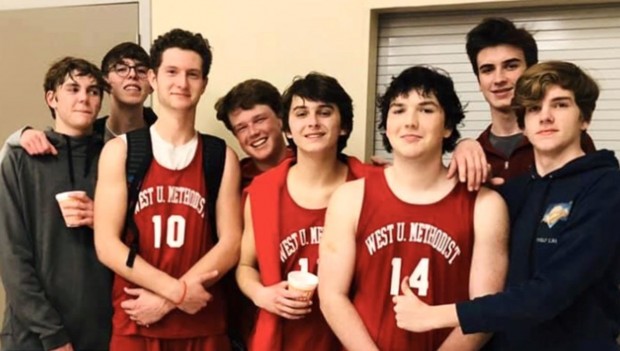 John's mom, Elizabeth, shared, "I was a little surprised when he came downstairs dressed for a basketball game in a coat and tie!" John took his student-coach position seriously. 
"The things I enjoyed about West U Basketball was to have something to look forward to every week with my friends and have some athletic competition during the school year," shared Grant McCoy, a 2020 graduate of St. Thomas High School. "It's kind of the closest thing you could get to intramurals in high school and for a lot of us guys who had stopped playing basketball full time we needed another outlet for that energy and love for the game. It was great to have a much more casual environment to go and be a part of a team." 
Grant didn't have time to go home after school and come back for the games that night, so he often worked on homework in his car in the church parking lot. "I tried to make good use of my time, so I was able to play on a basketball team with friends!" Grant's dedication seems to have worked out, as he was his class valedictorian.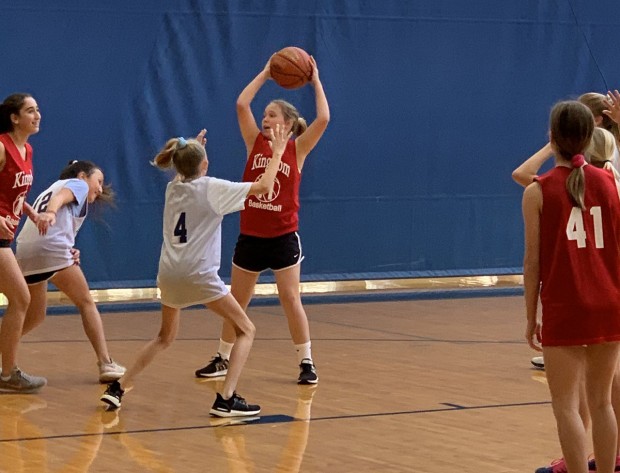 Kingdom Basketball, sponsored by Tallowood Baptist Church, is celebrating its 45th season. Parent Coach Jay Sartain relayed this positive report regarding the 2021 season, "It was a great experience. The two officials were fantastic with the boys! All the Covid procedures worked as described and the staff were wonderful."
Rebecca Jackson, now a junior at St. Francis Episcopal School, reflected on playing in Kingdom Basketball when she was younger. "I wasn't offered basketball at my school so if it weren't for the league, I wouldn't have gotten to work on my skills. The league helped me improve and I got to meet lots of nice girls in the neighborhood." 
Local Youth Basketball Leagues 
The youth basketball leagues highlighted here are open to all. Registration is now open, and deadlines are listed below. Signing as soon as possible is encouraged as space is limited and leagues often fill up. 
Bellaire Recreation Center 
Registration deadline: Nov. 1. Practices begin Dec. 6, and games take place Jan. 10-Feb. 27. 
Boys: Age 6 through high school
Girls:    Age 6-13 
7008 Fifth St., Bellaire, TX 77401
713-662-9622 
Kingdom Basketball
Registration Deadline: Nov. 15. Practices begin Dec. 13 and games take place Saturdays, Jan. 8-Feb. 19. 
Girls: Pre-K through 8th grade, Boys: Pre-K through high school
555 Tallowood Rd., Houston, 77024 
713-468-8241
Weekley Family YMCA
Registration deadline: Dec. 15
Boys and girls, Pre-K-3 through high school
7101 Stella Link Blvd., Houston, TX 77025
713-664-9622 
West University Methodist UCAL  
Registration deadline: Nov. 6. Practices will begin in November with games beginning after Thanksgiving.
Boys and girls: 2nd-6th grade and 9th-12th grade 
3611 University Blvd., Houston, TX 77005
713-664-8111
Want more buzz like this? Sign up for our Morning Buzz emails.
To leave a comment, please log in or create an account with The Buzz Magazines, Disqus, Facebook, Twitter or Google+. Or you may post as a guest.