SpringSpirit: Mentorship Program Creates Hope
Click the Buzz Me button to receive email notifications when this writer publishes a new article or a new article in this column is published.
"A mentor is someone who allows you to see the hope inside yourself." - Oprah Winfrey
Nonprofit SpringSpirit, an organization located in the Spring Branch area, often provides a big dose of hope to participants and volunteers alike. 
SpringSpirit was founded in 2010 by Kenny Baldwin and his wife Melissa. Kenny, who earned a Rice University baseball scholarship (and later, played professionally,) grew up playing baseball in a neighborhood in San Antonio much like the one SpringSpirit serves today. After finishing his professional baseball career, Kenny spent 28 years as a successful consultant in the oil and gas industry, and he credits his success to strong coaches, mentors, and faith leaders who encouraged him along the way. He was inspired to found SpringSpirit to create opportunities for under-served youth to grow and excel through sports, education, and mentoring programs.
In 2017, Whitney Gowan's sons, Jack and Brad, were students at Memorial High School, and they were driving and becoming more independent. Whitney started looking for new ways to spend her time and give back to the community. Whitney and her husband, Chris, were already fans of SpringSpirit so Whitney committing to be a mentor was the perfect fit.   
"My mentee, Jazmin, and her family have become a special part of my life. I've seen her grow and change from a 12-year-old to a senior at Northbrook High, seeking to become a first-generation college student," shared Whitney. 
Once sons Jack and Brad Gowan went off to college, the position of mentor coordinator became available at SpringSpirit. It seemed meant to be. "I decided it would be a worthwhile way to spend my 'empty nester' time!" said Whitney. "Now, as a mentor coordinator, I get to hear so many inspirational mentor-mentee stories."
Read some of these stories here: 
Garrett & Raul: 
After relocating to Houston in 2015, Garrett Bych wanted to get more involved in the community to make it feel more like home. In 2017, he was paired with Raul, a seventh grader at the time, and they've been paired together since.  
"I can honestly say that for whatever I hope to bring to the table in my relationship with Raul, I have grown significantly more learning from him, his point of view and life experiences."
Garrett, who works in the commercial insurance industry, said, "[Raul] is an incredibly intelligent high school junior, and it's been amazing to watch his walk from smart but fairly shy seventh grader to a very confident young man. Raul excels in math and science in the classroom and hopes to go to college to pursue engineering. Outside of the classroom, he's really into photography, baseball and is learning to play the guitar." 
Garrett encourages anyone to strongly consider mentoring. "Not only will you have a legitimate impact in helping your mentee grow through a transformative time, but you will grow a ton from the experience too." 
Raul added, "I appreciate Garrett being my mentor. He shows an uplifting perspective, is a positive and good example and his eagerness to share his abilities, information, and aptitude."
Alexa & Kayla
Alexa Hyde, a marketing professional, grew up just a few miles away from SpringSpirit and decided to become a mentor last year. "My hope has always been to be a positive influence in a kid's life in a world full of hardship and negative distractions." 
"My mentee Kayla is awesome! I want to build a bond with her that hopefully lasts many years! One of my favorite highlights is that Kayla plays year-round softball and one of her goals was to hit a home run. And guess what? She did just that!" 
Kayla, a fifth grader, added, "I love having my mentor Alexa because she is nice and friendly. I have fun when we do activities like crafting, ceramic painting, and going to the Zoo. I'm so glad she is my mentor."
Drew & Andrew
Drew Taggert, a litigation attorney and sports fan, became a mentor at SpringSpirit because he loved how they incorporated baseball to get the community involved and encouraged.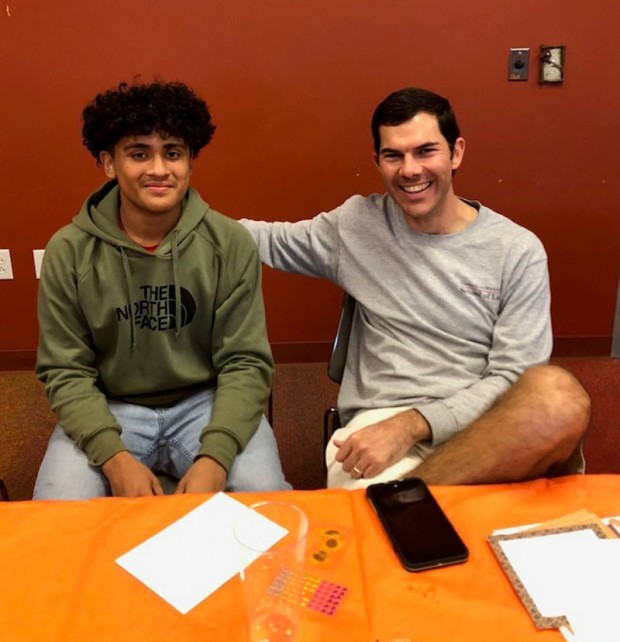 Drew and his mentee, Andrew, have been hanging out together since January 2016. "The mentoring program at SpringSpirit has provided Andrew and me an excellent platform to develop our relationship, learn from each other, share life experiences, and identify ways we can grow personally, professionally, and spiritually. We have gotten to spend time together in a variety of settings including sports practices, craft projects, scavenger hunts, Astros games, among others, all of which provide excellent opportunities for both of us to grow and learn together."
Andrew, now a tenth grader, shared, "Drew is an amazing mentor - he's been in my life for as long as I could remember. I'm glad he's been able to see me grow up. Without Drew I have no idea what I would do. He's always been there for me and I'm glad he's been with me and I'm happy he's watching me grow."
Marla & Madison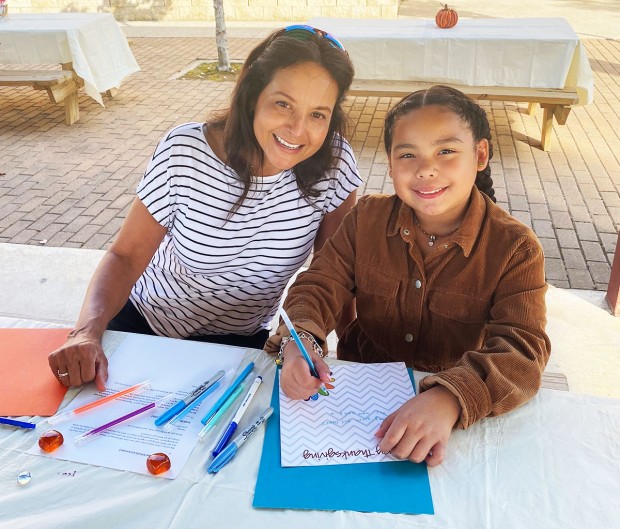 Marla Riedel, a physical therapist, decided to look into the SpringSpirit mentoring program when her children left for college. "I wanted to spend time with a mentee and encourage them in life. Last year I was matched with Madison, an energetic fourth grader who always greets me with a smile and a big hug! Madison's dad told me she recently made the Honor Roll! I am so proud of her hard work. I am so blessed to have her in my life, and I look forward to encouraging her as she goes through elementary, middle school, high school and beyond. She's truly added joy to my life!"
Madison is feeling the joy, too. "I'm so blessed to have a mentor like Mrs. Marla and it has been a great experience all around wouldn't change it for anything. Mrs. Marla, you are my inspiration. Thank you for being a great friend and my mentor."
Opportunities at SpringSpirit
For the SpringSpirit mentors, Oprah's inspirational quote about mentoring rings true. If you're looking for opportunities to help others find their hope inside themselves, see more information on SpringSpirit's mentorship program.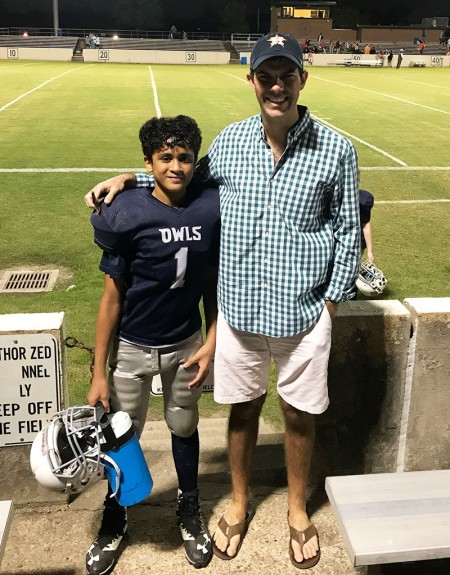 The mentoring program aims to support students' personal growth through sports, education, and mentorship based on Christian principles. Mentors commit to meet in person with their mentee at least once a month and communicate via text, email, or phone at least two additional times per month. A mentor may be a single adult or family. Fill out the mentoring application here. SpringSpirit also has tutoring and coaching volunteer opportunities.  
Donations will be accepted for the Joyful Christmas Store through Dec. 11. Parents and caretakers of SpringSpirit participants are able to shop for Christmas presents. See the Joyful Christmas Store Wish List here.
For more information on opportunities to get involved with SpringSpirit, see the website here.
Want more buzz like this? Sign up for our Morning Buzz emails.
To leave a comment, please log in or create an account with The Buzz Magazines, Disqus, Facebook, Twitter or Google+. Or you may post as a guest.