Chef's Corner: Jason Gould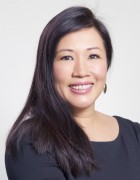 Click the Buzz Me button to receive email notifications when this writer publishes a new article or a new article in this column is published.
Common Bond on Montrose immediately struck a chord with Houstonians when it opened in 2014. Noted chef Roy Shvartzapel designed the European pastry-and-bread program, and the stylish bakery and café garnered accolades from "favorite Houston bakery" to "best place to meet for coffee." Common Bond's success inspired others to open their own bakeries. 
Two years later, co-owners Brad Sanders and his mom Kathy sold Common Bond to restaurateur Johnny Carrabba and business partner George Joseph. Then, in 2018, Joseph bought out Carrabba and jump-started a rapid expansion (despite the pandemic) that included hiring 30-year veteran chef Jason Gould. 
Gould oversees the savory menus for the new 5,000-square-foot flagship Common Bond Brasserie & Bakery downtown, four Common Bond Bistro & Bakery locations, and six Common Bond On-The-Go locations. Here, the 48-year-old Australian discusses the challenges of developing a separate identity for each of the three Common Bond concepts while striving for consistency and maintaining a well-established brand. Plus, in honor of the month of love, the father of two shares his winning recipe for rack of lamb – a go-to Valentine's Day dish. 
Fellow chefs have described you as talented, analytical, and reliable. You started cooking at age 15, flipping burgers at McDonald's in your hometown of Melbourne. You worked your way up to a Michelin restaurant in London and a five-star French showcase in Austria. However, most Houstonians got a close-up look at your food when you opened the chef-driven Gravitas with Kraftsmen Baking owner-chef Scott Tycer. Afterward, you spent eight years at Cyclone Anaya's until the owners sold the iconic Tex-Mex franchise. How did going from fine dining to casual prepare you for your current role as executive savory chef? 
Cyclone Anaya's had multiple locations, and I learned how to have a consistent product for all our guests, whether in the Heights or downtown. I realized that not all kitchens are designed the same, so when I conceptualized a dish, I had to ask, "Can we execute this in all locations?" Now I do the same for Common Bond.   
Common Bond Brasserie & Bakery opened in September on the street level of the Understory food hall in the Bank of America Tower (800 Capitol). It has a pearly white modern bakery that serves coffee and breakfast. In contrast, the adjacent brasserie – stylishly designed with rich wood, brass, and leather, and pink lighting – offers counter service at lunchtime, along with many Common Bond staples, including French onion soup, coq au vin, and steak frites. But when the clock strikes 4 p.m. for dinner, the brasserie is transformed into a full-service restaurant with more elevated fare, such as a seafood tower and sous vide filet mignon. What other recommendations do you have for a first visit?  
Common Bond Brasserie & Bakery allowed me to be more creative. We had fun coming up with the smoked duck rillettes with apricot chutney and toasted rye bread, or you can start with the citrus poached lobster. 
Since the start of last year, a new Common Bond location seems to debut every few months, specifically the quick-service Common Bond On-The-Go, with Spring Branch-Memorial, Garden Oaks, and Heights locations. These even have drive-throughs. On the other hand, in December, you launched the River Oaks and Midtown Park locations sans the drive-through. This month, a Common Bond On-The-Go will open at The Ion, a 266,000-square-foot building in Rice University's 16-acre, mixed-use innovation district in Midtown. Typically, big chains can grow at this pace, but independent and privately owned operations like yours rarely do. Can you think of another Houston independent growing at this rate?
No, not off the top of my head. Building a restaurant from scratch usually takes nine months to a year, but Common Bond On-The-Go's are scaled-down versions of Common Bond Bistro & Bakery, and with this smaller footprint, it takes only three to four months to open, so there is a lot of potential for On-The-Go. 
A December 2021 study by accounting firm Deloitte showed that 61 percent of diners now order delivery or takeout at least once a week. Compare this to two years ago, when only 18 percent did, or even a year ago – during the pandemic shutdown – when 29 percent ordered to-go. So it appears that Common Bond On-The-Go has positioned itself to capture some of this market. Tell us more about it. 
The menu was a more challenging process because you have a minute and a half, three minutes max, to get the food to the guest. Usually, it takes about 10–12 minutes … but nothing is worse than sitting in the drive-through, three cars behind, and it takes five minutes for the guy at the front of the line to get his order. On-The-Go has a limited menu, with breakfast croissant sandwiches,  salads, and bowls. At lunch, we do cold sandwiches, and of course, we always have our most popular pastries and desserts. 
In 2009, you finally tied the knot with Rebekah, a breast cancer research program project director at MD Anderson Cancer Center. Do you recall what you cooked for her in those early days to win her over?  
One of her favorites is rack of lamb. Either that or seared scallops, but I'm sure it was roasted lamb with spaetzle. Naturally, I prefer lamb from Australia. Do you know where you can get excellent lamb? Costco. They have (already-frenched) Australian lamb. I always frenched the bone to remove the extra fat.
Roasted Lamb With Chimichurri Sauce
Executive savory chef Jason Gould serves roast rack of lamb with Moroccan spiced carrots, farro pilaf, and mint chimichurri at Common Bond Brasserie & Bakery. Cooking lamb is easy, Gould says. All you have to do is trim the excess fat and roast at high heat. Really good lamb needs no more than salt and pepper.
1 (14-18 ounces) rack of lamb, about eight bones
Kosher salt and freshly ground black pepper to taste
2 smashed garlic cloves
2-3 sprigs of fresh rosemary
2 ounces butter
For chimichurri:
2 limes
4 quarts water
½ cup plus ¼ teaspoon kosher salt
1 ounce fresh mint
2 ounces parsley
1 cup extra virgin olive oil
1 Tablespoon chopped garlic
4 ounces red onion
¼ cup red wine vinegar
2 red jalapeños
Remove the lamb from the refrigerator and allow it to reach room temperature before seasoning with salt and pepper.
Preheat the oven to 450 degrees, or, if possible, 500 degrees. Strip most surface fat from the lamb, or ask your butcher to do so. Next, cut between the ribs, almost down to the meaty eye. Remove excess fat from the bones.
Heat a large cast-iron pan over high heat on the stove and sear all sides until deep golden brown. Lay the lamb on the bones and transfer the cast-iron pan with the lamb to the oven. Roast for about 12 minutes.
While the lamb is roasting, zest and juice the lime. Set zest and juice aside.
Pour 4 quarts of water and ½ cup of kosher salt into a pot. Bring to a boil to blanch the mint, then immediately transfer to ice water. Wring excess water out of the mint and roughly chop it up.
Transfer mint to a food processor, along with lime zest and juice. Add parsley, olive oil, garlic, red onion, red wine vinegar, jalapeños, and ¼ teaspoon of kosher salt. Process until you get a chunky, even puree. Set chimichurri aside.
Remove the lamb from the oven and add garlic, rosemary, and butter to the cast-iron pan. Spoon the melted rosemary- and garlic-infused hot butter over the lamb and allow the lamb to cool for five minutes. Serve, separating the ribs, if desired, by cutting down straight through them. Divide the lamb and chimichurri onto two large plates. Serve immediately and Happy Valentine's! Makes two servings.
Editor's note: Buzz dining columnist Dai Huynh is a James Beard food-journalism award winner and longtime Houston-based restaurant writer. This Q&A was condensed and edited.
Want more buzz like this? Sign up for our Morning Buzz emails.
To leave a comment, please log in or create an account with The Buzz Magazines, Disqus, Facebook, Twitter or Google+. Or you may post as a guest.