Love In a Heartbeat
"Hearts are kind of our thing"
Click the Buzz Me button to receive email notifications when this writer publishes a new article or a new article in this column is published.
The pink and red hearts plastered on store windows, chocolate boxes, and greeting cards around Valentine's Day each year have a special meaning for Levi and Rachel Strauss. 
Hearts are a tangible reminder of the couple's unique cross-country love story, engagement, marriage on Valentine's Day, and the life-saving surgery that fixed their son Leo's heart when he was just 23 days old. Leo's Hebrew name also means "heart."
"We love hearts, and we love our love story," says Rachel. "Hearts are kind of our thing."
Levi and Rachel's story begins nine years ago when Rachel, who lived in Detroit and worked in the health-insurance industry, wanted to network with insurance brokers. She reached out to a friend in the industry who turned out to be Levi's cousin.
"He said, I have a great contact for you, his name is Levi Strauss," Rachel says. "I thought he was kidding," she adds, recalling the American clothing company known for its iconic blue jeans. "I wrote his name and number down with a question mark."
When Rachel called Levi, he was sitting in traffic on 610. He didn't recognize the phone number, but answered because he was bored. They hit it off immediately. 
"I'd never met someone with so much energy and vigor," Levi says. "I was intrigued."
Rachel, a self-proclaimed "hopeless romantic," connected with Levi on social media before they hung up. They set up another call for a few days later on the Monday before Thanksgiving. Levi included a co-worker on the call, and the conversation turned serious. Levi and Rachel hung up, not quite sure how their relationship would proceed.
Then, on Thanksgiving Day, the Houston Texans played the Detroit Lions. When the Texans won, Levi texted Rachel, "Happy Thanksgiving, I'm sorry for your loss." Hours and some wine later, Rachel started sending him emojis. "We began getting very flirtatious," she says, joking around with health-insurance terms.
The texting continued through the night. On the way home from his own family Thanksgiving dinner in Houston, Levi pulled to the side of the road to keep the conversation going. The intense texting and calls went on for days before Rachel asked Levi, "Are we going to see each other?" He suggested the following weekend. So, two weeks after their first call, he flew to Detroit to meet her in person.
"I remember being at the airport, and I had the biggest smile on my face," Levi says. "I was just so excited to go meet this girl." Adds Rachel, "My feeling on the drive to pick him up was similar to when you go into labor – you know your life is about to change."
At the airport, Levi threw his suitcase in her trunk, and they kissed. They held hands as they drove to her small town to spend their first date at a quaint winter festival. Christmas lights sparkled around them as vendors sold hot chocolate and roasted nuts.
Rachel flew to Houston two weeks later. Already, it was love. "The only way I can describe it is, I was meeting her in this life for the first time," Levi says, "but it was the reunification of our souls from past lives. I told her I was in love with her."
They dated long distance for nearly two years before Rachel moved to Houston. Then, in March 2014, Levi proposed. He'd recently bought a new home and laid out a path of picture frames from the front door to the still sparse living room. 
Inside the frames, he placed photos of their adventures – vacations, office parties, screenshots of their first text messages – and holidays spent with friends and family. 
Levi arranged more frames in the shape of a huge heart and positioned votive candles and red roses nearby. He asked Rachel to marry him in the middle of the heart. They married the following year on the coldest Valentine's Day in Detroit history. (For Levi's parents, Carol and David Neider, it was a double celebration, since they, too, had married on a Valentine's Day.)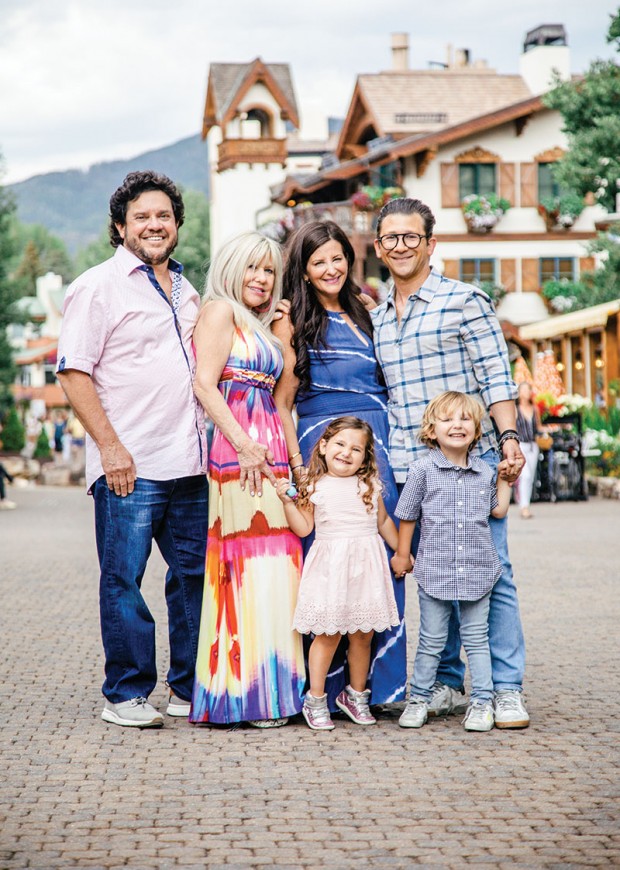 The following September, they learned Rachel was pregnant. They brainstormed baby names and satisfied Rachel's food cravings. Then, at Rachel's 20-week ultrasound, they learned something wasn't right with their baby's heart. 
They broke down crying and held each other. After more tests, they learned their baby would be born with a rare and complex heart defect that causes oxygen-poor blood to flow around the body. They bought a new comfy couch and television, took off work, binged on Netflix together, and let themselves cry for a week.
But then, they chose to bring joy and optimism to the experience, starting with Leo's birth. "I said, we have to put positive in to get positive out," Levi says. They invited grandparents and friends to the delivery room at Texas Children's Hospital and made custom T-shirts for everyone.
Leo stayed in the NICU until his eight-and-a-half-hour open heart surgery three weeks later, in June 2016. "I remember the joy I felt when the doctors came out and said, 'He's good,'" Levi says. Afterwards, Leo, hooked up to wires and cords, spent days eating through a feeding tube.
These days, Leo runs around and plays like any other energetic 5 year old. "He has no limitations," Levi says. "He's a total rock star." 
Now, when February – and June – roll around, Rachel and Levi take the time to celebrate love and hearts each year alongside Leo and his younger sister, Goldie, 4, whose name means "soul" in Hebrew.
"We count our blessings," Levi says, "every day."
Want more buzz like this? Sign up for our Morning Buzz emails.
To leave a comment, please log in or create an account with The Buzz Magazines, Disqus, Facebook, Twitter or Google+. Or you may post as a guest.