Rumor Has It - March 2022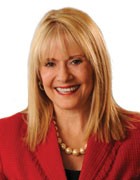 Click the Buzz Me button to receive email notifications when this writer publishes a new article or a new article in this column is published.
Barrel of fun. Gal pals Darlene Abdouch, Julie Comiskey, and Yvette Webb celebrated Allison McClanahan's birthday with a girls' trip to Fredericksburg. They enjoyed the wine tastings and tours of Kuhlman Cellars and Slate Theory, where they posed in front of giant oak barrels. They jived to the live music at the outdoor whiskey tasting at the Garrison Brothers Distillery in Hye. The laughter, tasty dinners, and lively music seemed endless. The birthday continued to Round Top for a Gary P. Nunn concert. Gary always knows how to show his audience a good time, and that is what they had.
Let's go. Their first date was to get margaritas to go at Eight Row Flint during the early quarantine days after they met on the Bumble dating app. On 1/22/22, at the Sam Houston National Forest, Allison Gorden was ready for their 12-mile hike to be over, but Travis Marshall had planned a break. When they finally stopped by a creek on a log to eat, Allison turned to watch their dog Lilly and, when she turned back around, discovered Travis on bended knee. She answered, "Yes," before he could propose. At the engagement party at Johnny's Gold Brick, hosted by Charis Smith, Claire Funderburg, Chelsea Taylor, Laura Gorden, and Cailin Kruger, they announced a January 2023 wedding was a go.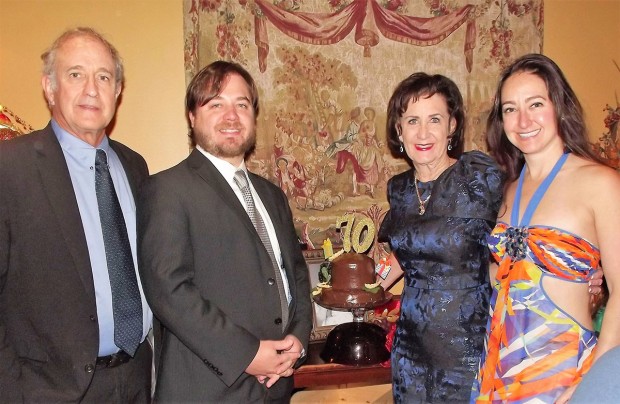 Tuscany a la carte. The 77 guests did not have to board a plane to feel like they were celebrating Claire Daum's 70th birthday in Italy. Guests gathered at Grappino di Nino in the courtyard and the party room with stucco walls, antiques, and art. The party, hosted by Donald Daum and adult children Dr. Ally Daum and Jonathan Daum, started with loving toasts and stories about Claire. Claire's sister, Mary Peck, created the sunflower- and grape-themed cake, and dessert platters of chocolate decadence and tiramisu were served at each table. The party was sweet and clean with flowered party favors in which each petal was soap.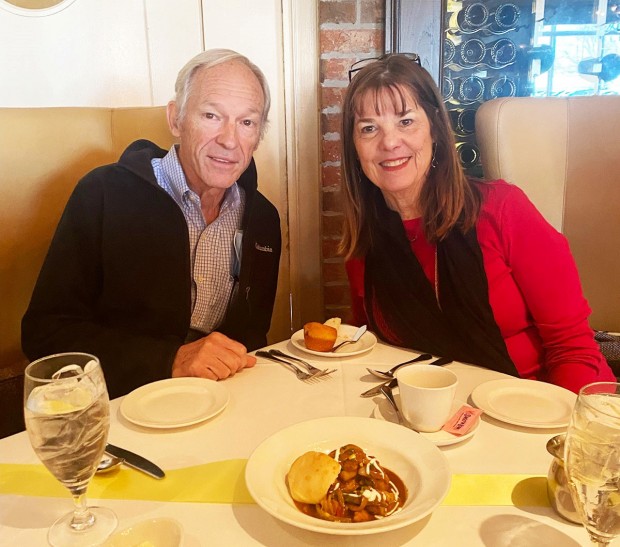 Two celebrations. Susan and Joe Winkler started their 40th-anny celebration with a dinner at Seasons 52. Sending love from home were Joseph and Melissa Winkler with granddaughters Madeline and Sophia Winkler, Brian Winkler, Danielle Deavers, and daughter Kendall, and, from Corpus, Christine and Colton Rainey and grands Bennett and Emmie Rainey. Since Susan and Joe were high school sweethearts in New Orleans, where they both grew up, they went down memory lane with a place to remind them of their hometown, where they also married. Breakfast at Brennan's of Houston was the perfect spot, with Bananas Foster for the grand finale. A three-piece band and singer serenaded them, changing a few words to personalize the special song "Fools Rush In." When we met, I felt my life begin.
Outdoor? Indoor? The winds were high, and the weather was not cooperating. Volleyball, ping pong, and swimming had to be canceled when Alexis Wall had her birthday marathon. Mom Natalie Wall made the switch from outdoor festivities to an indoor dance and movie party seem effortless. The movies Legally Blonde and 13 Going on 30 entertained Alexis and 20 girlfriends while they nibbled on pizza and a hot-pink cake.
No pole dancers. In fact, not much was going on at all at the South Pole except for Ken Kades and traveling buddy Tom Hardeman. They smoked celebratory cigars outside at the base camp and drank cheap carton wine to commemorate their adventure. It was a long trip that included several stops and layovers, but three hours at their destination was long enough. Since there was no food for wildlife, the only sightings were the mountain climbers at Mount Vinson and cross-country skiers at Union Glacier Camp. The daily Covid testing was stressful, Ken said, as several people were prevented from boarding due to being positive. Back at home, Mady Kades was excited to hear Ken's voice over the satellite.  
Spring shopping and social. Spring is the time to support the many charitable initiatives that the Houston Junior Forum supports, including student scholarships and senior citizens. Linda West, Anna Hodges, Laurie Wasmuth, Joey Rovira, and Diana Root are excited about the wide range of curated merchants who will be at The City Market March 22 at the Bayou City Event Center. The preview event March 21 will include wine tastings, chef-inspired appetizers, a cocktail buffet dinner, and live entertainment. Other opportunities are the Bubbles and Boxed Brunch, the Shop, Savor and Sip Café Lunch, and a happy hour, when the great buys will be discounted. See thecitymkt.org.
No tea at the tea but good news. With the temps below 40 degrees outside, the 55 supporters at the Blue Bird Circle Tea were served wine and champagne to help warm them up. Hostess Dodi Willingham, Jan Rhodes (co-chair of the kickoff tea), and Trish Greaser and Ellen Stough ("Better Together" luncheon co-chairs) greeted the lively group and made sure they received a china teacup as a party favor for their support. The luncheon, which will be March 23 at the Briar Club, supports Texas Children's Hospital research on neurological diseases. Gail Branca, Jane Di Paolo, Agatha Brann, Bitsey Hail, and Patricia Boyd applauded the good news relayed by Dr. Huda Zoghbi, director of the Jan and Dan Duncan Neurological Research Institute, that defective genes and genetic disorders are being identified and treated through DNA sequencing in the Blue Bird Circle Clinic for Pediatric Neurology. The technology is in partnership with the Whole Genome Laboratory at Baylor College of Medicine. Miracles in medicine! Tickets to the lunch are at thebluebirdcircle.com.
Cheerful fans. Stephen Jacobson and his children, 10-year-old Liam, 8-year-old Jack, and 5-year-old Ellie Jacobson, braved the chilly weather to join their dad to cheer on Chevron Houston Marathon runners. They were equipped with a microphone to shout encouraging words and blast tunes of energetic music. Ellie held out an iPad that said "GO" in big letters.
Have some good news to share? Email us at [email protected].
People in this article:
Darlene Abdouch
,
Julie Comiskey
,
yvette Webb
,
Allison McClanahan
,
Gary P. Nunn
,
Allison Gorden
,
Travis Marshall
,
Charis Smith
,
Claire Funderburg
,
Chelsea Taylor
,
Laura Gorden
,
Cailin Kruger
,
Claire Daum
,
Donald Daum
,
Ally Daum
,
Jonathan Daum
,
Mary Peck
,
Susan Winkler
,
Joe Winkler
,
Joseph Winkler
,
Melissa Winkler
,
Madeline Winkler
,
Sophia Winkler
,
Brian Winkler
,
Danielle Deavers
,
Kendall Winkler
,
Christine Rainey
,
Colton Rainey
,
Bennett Rainey
,
Emmie Rainey
,
Alexis Wall
,
Natalie Wall
,
Ken Kades
,
Tom Hardeman
,
Mady Kades
,
Linda West
,
Anna Hodges
,
Laurie Wasmuth
,
Joey Rovira
,
Diana Root
,
Dodi Willingham
,
Jan Rhodes
,
Trish Greaser
,
Ellen Stough
,
Gail Branca
,
Jane Di Paolo
,
Agatha Brann
,
Bitsey Hail
,
Patricia Boyd
,
Huda Zoghbi
,
Stephen Jacobson
,
Liam Jacobson
,
Jack Jacobson
,
Ellie Jacobson
Want more buzz like this? Sign up for our Morning Buzz emails.
To leave a comment, please log in or create an account with The Buzz Magazines, Disqus, Facebook, Twitter or Google+. Or you may post as a guest.