Chef's Corner: Ruben Ortega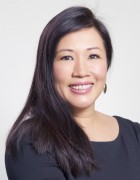 Click the Buzz Me button to receive email notifications when this writer publishes a new article or a new article in this column is published.
Customers make a beeline for Urbe's pastry case, lined with big, fat pan dulce buns. Executive pastry chef Ruben Ortega eyes the sugar-coated churros and spiced pumpkin donuts, rich with tangerine cinnamon sugar. Since early morning he has been proofing and baking.
We know the proverb: Behind every great man is a great woman. In the case of James Beard Award-winning chef Hugo Ortega, it's his wife and restaurateur, Tracy Vaught. But the story wouldn't be complete without younger brother Ruben, who works alongside Hugo, and was a finalist for this year's James Beard Award for Outstanding Pastry Chef. His imagination elevates Mexican-inspired desserts and ingredients, resulting in dazzling pastries and whimsical creations that sometimes paint pictures on the plate and other times inspire squeals of delight. Take El Coco, a hollow chocolate orb that requires a wooden mallet to break through the "coconut" filled with buttercream and ganache.
Here, the 51-year-old dessert phenom shares his childhood memories of Christmas in Mexico and holiday treats, along with becoming one of the best Texas pastry chefs by "accident."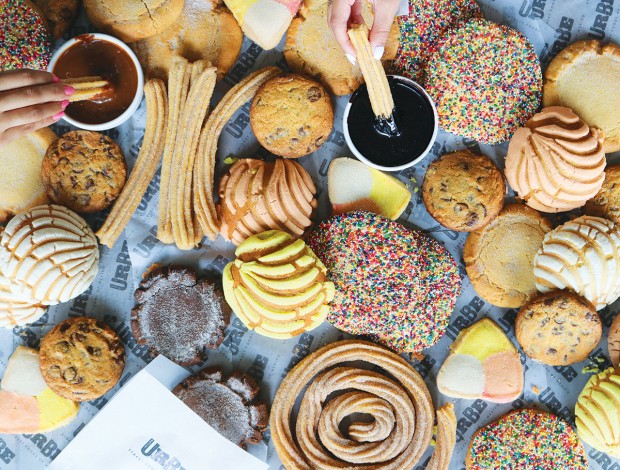 Hugo is the oldest, the big brother. Where are you in the mix of eight siblings?
I'm No. 4.
Christmas must have been a wonderful time, especially with all your siblings, in Mexico.
It was the best. We ate like there was no tomorrow. It started on the 16th of December with the posada. That's when everyone strolled through the streets, reenacting Joseph and the Virgin Mary's search for lodging. Every night, for nine nights, until December 24th, we would go from home to home. And everywhere you go, there is always food. That was the best time of the year. People would offer tamales, pozole, hot chocolate, and this and that.
So, what are some traditional desserts you would enjoy during the holidays?
So many things. They would have cream-filled puff pastry, or cuernitos rellenos, and arroz con leche, or rice pudding. In the morning, you would sip champurrado or hot chocolate with masa. There are all sorts of traditional sweet breads and sweet pumpkin candy. On Christmas morning, you might enjoy a cup of hot chocolate with sweet tamales or churros. I have many good memories of those days. It's been a long time since I had one of those Christmases.
Your aunt baked and sold bread in Mexico City. Was she the reason you chose pastry as a career?
I'll be honest with you. This happened by accident. In 1989, before coming here, I worked in San Jose, California, at an Italian restaurant. They used to bring students from Italy to work in the kitchen. It was a small restaurant, but it was very authentic. We made our own pasta and cured our meat, the whole nine yards. That's why Italian is my second favorite food – after Mexican, of course. So, when I came here in 1991, I started cooking at Backstreet Café. Then, one day, I remembered Hugo saying, 'I think it would be a good idea for you to take over the desserts. Why don't you go to school and try it?' I didn't like the idea. I wanted to be a cook. I didn't want to do pastry. But Tracy said, 'Try it, just once.'
So, you reluctantly took their advice and went to the Houston Community College downtown to learn from one of the best bakery and pastry instructors in the industry, Eddy Van Damme?
I walked into the class, and Eddy said, 'Sit down. See if you like it. If you don't like it, you don't have to come back.' Ok, so I sat down, and the next day I came back. I guess I liked it.
At the time, in '93 and '94, it was a small program, very hands-on. Hugo also attended HCC. But he was the second generation, and I was part of the third generation. Now, when you go to HCC, each student has their own table and their own mixer. I'm like, 'Wow.' When I went there, it was one long table, and we had to share one mixer. After HCC, I went to work at Prego, and then we opened Hugo's in 2002. At the time, most people didn't know about Mexican food. They only knew about Tex-Mex. We were very nervous.
Hugo's set the stage for future successes, and now, H-Town Restaurant Group operates not only your brother's namesake and Backstreet Café but also Xochi, Urbe, and Caracol. You now supervise a pastry team of 25. And you were one of five James Beard finalists in the outstanding pastry chef category, selected from a pool of nominees across 50 states. That's huge. Were you disappointed when you lost to Warda Bouguettaya of Detroit?
No. The goal was to make it to the finals, and we did. We made it to the finals. I felt honored.
Ruben recalls how the unique, earthy scent of Mexican hot chocolate filled the air at Christmastime. Mexicans traditionally whip their hot chocolate into a froth with a hand blender known as a molinillo. Here is his recipe for chocolate caliente and other Mexican holiday desserts from "Hugo Ortega's Street Food of Mexico" by Hugo Ortega with Ruben Ortega.
The best early morning breakfast on the streets is a nice hot cup of chocolate caliente with some churros, sweet tamales, or fresh-baked sweet goods from a bakery. In this particular recipe, water and milk can be used interchangeably. At Hugo's restaurant, we make our own chocolate criollo but any brand of Mexican chocolate can be used for this recipe. Usually sold in 3-ounce tablets, it is available in Mexican grocery stores or in the Hispanic/ethnic foods aisle in local supermarkets. In this recipe, use a hand blender to create the foam in the chocolate before serving. Always use caution when dealing with hot liquid.
4 cups whole milk or water
2 tablets (3 oz. each) Mexican chocolate, broken into chunks
Combine milk or water and chocolate in a pot and place over medium heat. Bring to a boil, about 10 minutes. Stir continuously to completely dissolve chocolate. Remove from heat. Using a hand blender, mix liquid until foamy, about 2 minutes. Serve hot. Makes 4 servings.
These Mexican cornucopias filled with pastry cream are easy to make, thanks to the availability of puff pastry sheets in local supermarkets. Another important element for this recipe is the cream molds or small stainless-steel cones found at baking equipment stores.
For filling: 2 cups whole milk
3/4 cup granulated sugar, divided
4 egg yolks
1/4 teaspoon kosher salt
4 tablespoons cornstarch
2 teaspoons vanilla extract
To assemble: 1/4 cup granulated sugar or as needed
1 (9-inch by 9-inch) puff pastry sheet, thawed according to package directions
Powdered sugar as garnish
For filling (make ahead up to 3 days): Combine milk and half the amount of sugar in a medium saucepan and place over medium heat. Stir to combine ingredients, making sure sugar does not stay at the bottom of pan. Bring to a boil, about 10 minutes. Remove from heat. In a separate bowl, whisk together yolks, salt, cornstarch and remaining sugar until thick and pale. Temper yolks by slowing whisking in ½ cup hot cream-milk mixture. Gradually add remaining mixture in a steady stream into yolks, whisking vigorously. Return the egg yolk mixture or custard to a clean saucepan and place over medium heat. Continue cooking until it thickens, whisking continuously, about 3 to 5 minutes. Remove from heat, stir in vanilla and transfer to a bowl. Place over an ice bath to cool. Place plastic wrap directly on the custard to prevent a skin from forming as it cools. Once cool, transfer to a pastry bag and refrigerate until ready to use.
To assemble: Preheat oven to 350°F. Place sugar on a small plate and set aside until ready to use.
Place puff pastry on a clean cutting board. Cut into 16 equal strips. Lightly coat cream molds with a light layer of unflavored cooking spray. Working one at a time, brush one side of each puff pastry strip with water; this will be the side touching the mold.
Starting at the tip of the cream mold, slowly wrap the puff pastry strip onto the mold, overlapping the edges as it spirals to the top. Two puff pastry strips will be needed for each mold. Lightly brush water on the cuernito and roll in the sugar. Place raw cuernitos on a sheet pan lined with parchment paper. If re-using molds, place puff pastry strips in the refrigerator until ready to use.
Place cuernitos in the oven on middle oven rack and bake until golden brown, about 20 minutes. Remove from oven and set aside to cool slightly. Remove molds. Pipe about 1/4 cups of pastry cream into each cuernito. Sprinkle with powdered sugar before serving. Makes 8 servings.
Frozen eggnog ice pop, perfect after a heavy holiday meal.
2 cups whole milk
¾ cup granulated sugar
1 cinnamon stick
3 egg yolks
1 ¼ cups heavy cream
½ teaspoon vanilla extract
1 teaspoon dark rum, optional
2 drops of yellow food coloring
Combine milk, sugar, and cinnamon stick in a medium saucepan and place pan over medium heat. Stir to combine ingredients, making sure sugar does not stay at the bottom of the pan. Bring to a boil, about 10 minutes. Remove from heat and steep for 15 minutes to infuse flavors.
Beat egg yolks in a large mixing bowl. Temper yolks by slowly whisking in the cup of hot liquid in a steady stream. Gradually add remaining mixture in a steady stream into yolks, whisking vigorously. Return the egg yolk mixture to pan and place over medium heat. Continue cooking until it coats the back of spoon, about 3 minutes, stirring constantly. Strain into bowl and cool completely over an ice bath, about 10 minutes, stirring constantly. Add heavy cream, vanilla, rum, and food coloring, if using.
Pour cooled base mixture into 8 ice-pop molds and place wooden sticks in center of each mold. Freeze until fully set in about 1 hour. Make 8 servings.
Editor's note: Buzz dining columnist Dai Huynh is a James Beard food-journalism award winner and longtime Houston-based restaurant writer.
Tags:
Restaurants
,
Houston restaurants
,
Houston dining
,
Restaurants in Houston
,
Culinary
,
Chefs
,
Houston chefs
,
Chefs in Houston
,
Pastry chefs
,
Pastry chefs in Houston
,
Urbe
,
James Beard award
,
Desserts
,
Holiday desserts
,
Holiday dessert recipes
,
Dessert recipes
,
Mexican desserts
,
Mexico City
,
H-Town Restaurant Group
,
Backstreet Cafe
,
Xochi
,
Caracol
,
Hugo's
,
Chocolate caliente
,
Cuernitos rellenos
,
Recipes
Want more buzz like this? Sign up for our Morning Buzz emails.
To leave a comment, please log in or create an account with The Buzz Magazines, Disqus, Facebook, Twitter or Google+. Or you may post as a guest.