Model Citizen
David Nemon details his memories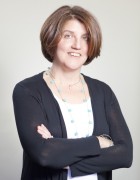 Click the Buzz Me button to receive email notifications when this writer publishes a new article or a new article in this column is published.
The first clues are the (real) cars in David Nemon's garage. The bright red 2003 50th Anniversary Edition Corvette is his everyday ride. The restored 1957 Chevy, also bright red, generally goes out only once a week, when David meets a group of friends for breakfast.
But it's in his house that you will see the depth of David's knowledge and interest in car design. In glass cases around the living room are dozens upon dozens of model cars, most meticulously hand-assembled and hand-painted, arranged by make, model, and year. David, 76, estimates that he has built somewhere between 400 and 500 of these models, ranging from the Ford Model T to his latest "build," a 2021 Dodge Charger. 
He plucks a 1957 turquoise and white Chevy from a case. The interior of the tiny car is also turquoise and white. "This is the one I got my driver's license on, in this exact color," he says.
He points out that he has turquoise and white Chevys from 1955, 1956, and 1957, but they are not the same shade of turquoise because, each year, the car company changed the color slightly.
David has been building model cars since he was eight years old. Back then, the model kits cost $2.50 each. "And most of the time, I'd leave them white," he remembers, since the paint wasn't included in the kit and would have cost him another 75 cents to $1.00. 
David's wife Suzanne says his interest in cars and in design started earlier than that. "There are pictures in his baby book of him at three or four drawing pictures of cars," she says.
As a young man, David for a time contemplated a career in car design, but then a friend who was a car designer told him that he might spend the first several years only designing steering wheels. David decided to become an architect instead.
David got back into model cars when his own son, Jeffrey, was eight, and David tried to get him interested in building them. "He wanted nothing to do with it," says David with a laugh, but David himself got hooked again.
These days, David, now retired, gets his model kits from several sources. One is G&G Model Shop here in Houston, which he visits every week or two. "They'll also call me if they get something new in," he says. David's fellow Houston model builders rave about the 78-year-old G&G online: "Visits here are like a trip back in time to the hobby stores of my youth and early days of model building during the 1950s and 1960s," wrote one.
Like many model builders, David was first introduced to the hobby by his father. It was something the two of them could do together. Soon, he remembers, he was regularly riding his bicycle to his neighborhood hobby shop (in St. Louis) to spend his allowance money.
These days, the internet is also a source of both kits and information. People often sell old model-car kits that were never assembled, perhaps they were found in an attic, on eBay. While a middle-of-the-road (ha!) kit for a model car is now generally somewhere around $30 to $38, some of these old original ones that are particularly desirable might go for $100 or more in an eBay auction. "And sometimes people are even just selling the original box without the kit for $10 or $15," says David.
There are magazines, available online, such as Scale Auto Magazine, Fine Scale Modeler, and Model Cars Magazine, where you can read reviews of different kits and articles filled with advice. There are YouTube channels where you can watch hobbyists carefully assemble their models. One of David's favorites, called "Model Car Videos," features a father/daughter duo.
When David and Suzanne travel, such as to visit their children and grandchildren in Chicago and in California, David visits hobby shops and car museums. "I get dragged to the hobby shops," says Suzanne, who is not a car person, "but then again, he comes with me when I shop."
Most of David's models are of classic American cars, "from back when they were really designed," says David.
"Now, cars all look like bars of soap," he laments. 
Unfortunately, the cars he built when he was a child were lost after he went away to college and his family moved to a different house. When David is shopping for a new kit now, he is often looking for one that he had back then.
"All told I have been able to find at least 11 that were the exact same kit I built as a kid," he says.
The majority of his collection are cars he made from kits and are made of plastic. He also has a few that are made of metal and came assembled. These are most often cars for which no kit was ever made or David has not been able to track that kit down. Some of his metal ones come from the Franklin Mint company. Others are diecast models called "dealership editions" that car manufacturers had made back in the day so that their dealers could give their customers a model of the car they just bought. (Wouldn't it be cool for your child to be given a toy version of your new car?)
Assembling a model car from a kit is not for the faint of heart. It takes David about a week of effort to make each one. And it is very close work. The pieces are tiny. "I have to take breaks for my eyes and for my back," says David. He does much of the work on his old architect's drafting table in his home office.
The kits are rated for difficulty, on a scale of 1 to 5. David recently bought kits for his two older grandsons, ages 10 and 6, where the pieces don't need to be painted or glued but are simply snapped together. "Those are for beginners and can be made in about half an hour," David says.
He usually uses advanced kits himself, and those can contain hundreds of pieces which come attached to plastic "part trees," so the first step is to cut each piece free from this tree. Any little plastic bump left on the part from the tree has to be carefully shaved away. Sometimes, "flash," which is excess plastic left by the manufacturing process, has to be trimmed away from the edges of pieces as well. There are all kinds of specialized tools for model-making, though most often David prefers his trusty X-Acto knife. Because accuracy and detail are the keys to a good model car, sometimes pieces have to be shaved down, to fit together precisely. In other cases, things need to be buffed and sanded with sanding sticks.
Also, though David generally follows the directions of the kit, "you're allowed to do whatever you want," he says. In most car kits, for example, the hood will open, to display the engine, but the passenger doors will not. However, a model builder can carefully cut the doors so they will open, a process that is, David says, very time-consuming. Or if David can't find a model of a type of car in its convertible version, he will take a hard-top kit and remove the top of the model, carefully cutting around the windshield to leave a very narrow chrome frame, and then add a convertible boot from his collection of spare parts to the back of the car.
David will research online to find the exact colors of paint he needs, not only for the body and the interior of the car but also for the color of different parts of the engine and the mechanical parts underneath. "I might Google '1968 Chevy engine compartment' to find a picture of the engine and see what color it was from the factory," he explains. Car manufacturers used to have proprietary colors; Chevy's was called "Chevy Orange," which they used to spray-paint the engines of their cars. Meanwhile, David will paint the chassis, or underside of the car, flat black, but the muffler might be silver and the pipes running to the engine, which, in real life, the manufacturer left unpainted, he will paint a steel color. There is also specialized paint for the chrome on the car.
He paints many of the pieces before assembling them. For some parts, such as the body, he uses spray paint. Even there, there are choices: Should he use a primer, which can make the finished product smoother but less glossy? Should he use a top coat to add gloss? Older cars had less glossy finishes on their bodies than cars today. "It's not even close," says David.
And dust is David's nemesis. Dust will ruin a model's glossy sheen, and David has been known to strip the paint off a model that has dust on it, using special chemicals, and repaint. Currently, one of his favorite cars in his collection is a Toyota Supra, where the finish on the body came out a particularly glossy and flawless red.
Other smaller parts of the car, such as the details of the engine, David paints with tiny brushes. 
When it comes to assembly, David generally starts with the chassis, which is the most time-consuming part to put together, then the interior, then the body. Assembling all those tiny pieces requires tweezers and specialized glue. David likes the Testors brand of model glue that actually fuses the plastic pieces together and uses another specialized glue for the clear plastic pieces, such as the windshield.
One of the biggest fascinations for David is the detail in the models. "It's in a 1/25 scale (meaning the model is 1/25th the size of the actual car) and the details can be perfect," he says. He has seen the kits become more and more detailed and accurate over the years. "It used to be, in an AMT (American Metal Toys, a major model-car company), the whole interior of the car would be one piece," he says. "Now, there are different pieces for the steering wheel, the steering column, the brake pedal, the gas pedal. The detail is just so much better."
Models and miniatures, from cars to train sets to doll houses, have fascinated people, sometimes adults even more than children, since the beginning of human history. There's the wonder at the craftsmanship, the patience, the attention to detail necessary to make them. There's how  David can hold in one hand an exact replica of the car that he took his driving test in 60 years ago, a memory made manifest. 
Currently, David has five more models in the pipeline. Two have already had their bodies spray-painted. "It just requires patience, that's all," he says. But patience and focus seem to be in such short supply these days. It's nice to see that they're still around.
Want more buzz like this? Sign up for our Morning Buzz emails.
To leave a comment, please log in or create an account with The Buzz Magazines, Disqus, Facebook, Twitter or Google+. Or you may post as a guest.