Olivia Little
Click the Buzz Me button to receive email notifications when Olivia Little appears in an article.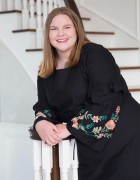 School Buzz Reporter
I have had a passion for writing since I could pick up a pen! Now, as a high school senior, I still feel the same joy of writing as I did as a small kid. Words have a way of revealing someone's heart and soul, allowing vulnerability in a picturesque, social media-filled world. For this reason, I have always found writing to be one of my favorite hobbies. I love to let my creative side shine through, be it with writing, music or art. Living in Houston, it's easy to find all these things and allow myself to be immersed in them!
Article Mentions
By
Payton Kim
|
February 26, 2018