2020 Summer Camp Directory
Special Advertising Section
Buzz-area residents are fortunate in that Houston is home to many types of camps, programs and classes to choose from, including specialized sports, arts and educational programs for all ages. Choosing the right camp for your child depends on your child's personality, interests, summer schedule and other factors. This directory is not intended to be an exhaustive list of all camps. Instead, our goal is to provide readers with a snapshot of each camp and program, as a starting point in the research process.
Note: Please contact individual summer camps for updates on any changes or cancellations related to summer 2020.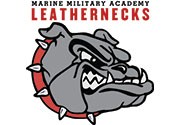 Marine Military Academy Summer Camp Program
Est. 1965
Ages: 11-18 (if not yet graduated from High School)
All boys • Overnight camp (4-week session)
320 Iwo Jima Blvd., Harlingen, Texas 78550 (map)
956-423-6006, Ext. 861 • [email protected] • www.summer-camp-mma.com 
Camp Director: Sgt.Maj. Gary Bass
Unplug your son this summer! Make the most of his summer, and enroll him in our 4-week camp. Ages 11-18 (campers grouped by age). At MMA Summer Camp, he'll be in constant motion. Every day, he'll participate in challenging, exciting outdoor activities that build discipline, teamwork and confidence. As he has fun, he'll also learn how to focus, problem solve and overcome his fears. No other camp will strengthen his body and mind like MMA Camp!