Life is Good
Robert Flatt lives in focus with photography and Parkinson's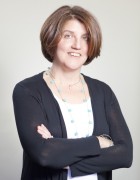 Click the Buzz Me button to receive email notifications when this writer publishes a new article or a new article in this column is published.
In 1999, when Robert Flatt, a successful businessman, was 53 and on a backpacking vacation with his wife Nancy, he noticed his backpack kept slipping to the right.
"I thought, 'When I get to Houston, I'm going to buy me a backpack that's not crooked,'" he said. But it wasn't the backpack.
Flatt found out he had Parkinson's disease. Though not fatal, this neurological disorder, which affects movement, is incurable and progressive.
Flatt, an engineer by training (Rice University) with an MBA from Harvard, stopped working, after 31 years at Cameron International, in 2004. He had to stop driving. These days, he uses a walker, stutters sometimes and has dyskinesia, involuntary muscle movements.
Yet, Flatt says, "Parkinson's has given me the gift of time." The disease, he has written, "has helped me 'slow down' to see this beauty and has given me the urgency to 'hurry up' and capture as much as I can."
His motto is, "Life is good."
After his diagnosis, Flatt started taking photography classes at Rice's Glasscock School of Continuing Education, including one he took five times because, each time, he felt he had more to learn. Then he took Arts 205, the freshman photography course at Rice. "There were 21 freshmen and sophomores and me in the course, and I did OK," he said. He did more than OK: Four of his self-portraits from that class are in the permanent collection of the Museum of Fine Arts, Houston.
His photographs are now on display all over the country, including at the neurology department of the Baylor College of Medicine, where he is a patient. His newest book of photography, Healing Art: Don't Let Anything Ruin Your Day, has just been published by Bright Sky Press.
Despite his symptoms, Flatt is irrepressible. He teaches a course at Rice's business school, aptly enough on managing change. He travels the world, always with his camera. Recently, he and his wife Nancy, also a Rice alum, signed up for a university trip to Virginia. "I wondered if I could use the morning before the trip started," he said, "so I found a photographer in Richmond who takes pictures of eagles and booked a trip with him. We're going to meet him at 5:30 in the morning; it's a 50-minute drive to his boat, then it's a half-hour trip in a pontoon boat to get to the eagles."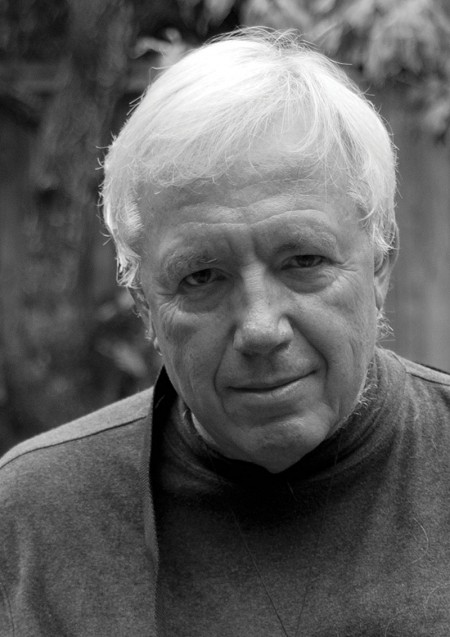 Birds are a favorite subject. When a groundskeeper told him two great-horned owls were raising a family in a tree at Rice in 2010, Flatt spent a month taking tens of thousands of pictures of them. He self-published a book, Rice's Owls, and donated copies to Rice, whose mascot is an owl. The athletic department sold 4,000 copies, and the Jones School of Business sends copies to its accepted applicants. "Now, all of my students, when they come to my class, have read my book, which is really cool," Flatt said.
He tells of trying to get a perfect shot of the male owl. When owls sleep in the daytime, they stretch their wings about once every two hours. This owl was sleeping and the sun was coming up behind him. "I thought, that's going to be a great shot," said Flatt, so he waited, with the camera up to his eye and his finger pushing the shutter button halfway down, for 45 minutes.
Which is when Flatt scratched his nose.
"And that's when he fluffed," Flatt said. "I missed the shot. But I didn't miss it because I have it in my brain. I can still see him flapping his wings in that beautiful morning sunlight."
A student told him about the night herons that nest in the spring along West, North and South boulevards. Hundreds of these 2-foot-tall birds raise their families high in the graceful live oaks of this quiet neighborhood. This led to another self-published book of photographs, West Boulevard Night-Herons.
Flatt took me to see the herons one afternoon in May. The only other person there was a woman with a camera. When Flatt introduced himself, she said, "Oh! I am your biggest fan!" She later told me that she had been trying not to cry. "I went all fan girl on him," she said.
About a year ago, Allison Zapata, a professional writer and blogger, was going through a rough time, with a divorce. She heard about the herons and, as a distraction, went to see them. She found Flatt's work online. "He's such an inspiration," she said.
Like Flatt, she found that photography changes how she sees everything. "Even when I don't have my camera, I see things differently. I stop and look at trees," she said. "I realize there is so much beauty everywhere."
Flatt was pleased. He gave her a print of his work.
"I want to show people things they don't see themselves. They don't take the time," he said. "Parkinson's has given me the gift of time: to look, to learn something new, to take pictures."
Editor's note: You may purchase an autographed copy of Healing Art – Don't Let Anything Ruin Your Day by Robert Flatt here. 
Want more buzz like this? Sign up for our Morning Buzz emails.
To leave a comment, please log in or create an account with The Buzz Magazines, Disqus, Facebook, Twitter or Google+. Or you may post as a guest.