Mailbag - February 2017
Click the Buzz Me button to receive email notifications when this writer publishes a new article or a new article in this column is published.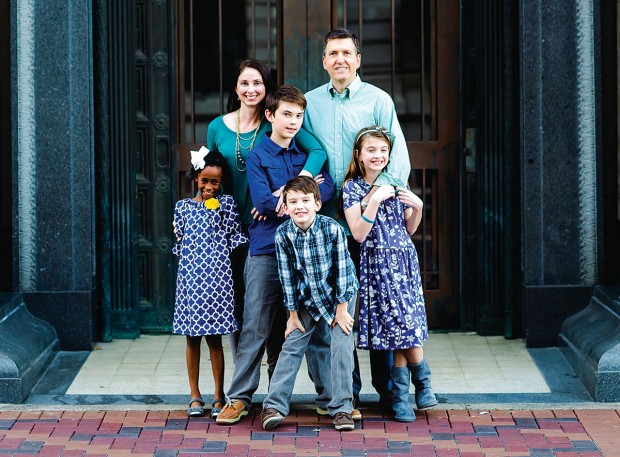 Children need advocates
As a long-time Child Advocate I read Diana Moga's article [A Child Advocate: Buzz resident helps struggling families, January 2017] with great interest. Ms. Moga did an excellent job of capturing the essence of the volunteer's role and the commitment and heart (love the pun implied) Allison [Hart] brings to this volunteer effort. I most sincerely hope that your readers will take note of this effort and consider becoming a Child Advocate's volunteer when the time is right. I was really struck by Allison's comment that if she had time to train for a marathon she had time to become an advocate. Bless her, and Ms. Moga for so clearly and accurately presenting Child Advocate's mission to your readers.
Linda Murphy
More restaurants from then and now
I enjoyed your story about favorite old-Houston restaurants [More Restaurant Memories: Stories from Houston's dining past, by Russell Weil, December 2016]. Here are some more you might remember. Nielsen's Delicatessen – around for almost 70 years and still going on Richmond. Confederate House – another great steakhouse first located on San Felipe (John L. served drinks for over 50 years). Ming Palace – Chinese food on West Gray next to the River Oaks theater. China Garden – downtown and still there. Mexican Food – lots of them – Original Ninfa's on Navigation, Spanish Village on Almeda, El Patio. Also, the original Maxim's downtown was the only upscale restaurant downtown that was open after 5 and was very popular in the '70s. Lots of great memories.
Michael Chadwick
The snake story is freaking us out
I enjoyed your article on stories from Houston's dining past. My family moved to Houston the first time in 1961, just before Hurricane Carla. Our first house was "way out" Memorial drive in the Wilchester subdivision. In what was then far-west Houston, there were not many nearby choices for a nice dinner, but there was one restaurant we would go to for special occasions, Brenner's.
I will never forget my first trip to Brenner's. My grandparents were babysitting. Being from New Jersey, they wanted a real Texas steak dinner while in town, and my parents suggested Brenner's. We were seated at a nice table in front of a large window with a nice view of the gardens that led out to Buffalo Bayou. While we were waiting for our dinner to be served,  I noticed a huge snake slithering up the window toward an unsuspecting frog.
The snake won the ensuing race and swallowed the frog whole. I thought my grandmother would faint. My brother and I couldn't have been happier with the unexpected show. As I recall, the dinner, while somewhat anti-climactic, was also very tasty. I loved their Roquefort dressing, the special butters they served with the rolls, and the apple strudel for dessert. After Brenner's closed in 2002,  I was delighted to see that Tilman Fertitta reopened the restaurant.
Lynn L. Elsenhans
Abuzz about books
What a great column [Book Buzz: Reading is Going to the Dogs! By Kathleen Green, Nov. 8, 2016, at thebuzzmagazines.com] to encourage young readers, and such great tools for building a new reader's confidence! Reading (and writing) with and about dogs are some of my favorite things, too. I was excited to see Pug Meets Pig on your recommended reading list. I think animal main characters in picture books – whether they're dogs, pigs, or any other creature – can help any kids relate to similar situations. I'm a former resident of Bellaire and West University from twenty-plus years ago, but I'm still a big fan of the area. Living in the Midwest now, I especially long for the azaleas, tulips, and live oaks of Houston in February and March!
Sue Lowell Gallion, Author of Pug Meets Pig (illustrated by Joyce Wan)
Editor's note: Book Buzz is a blog produced in collaboration with neighborhood librarians. Check it out here. Also, look for a feature story about reading to therapy dogs in an upcoming print issue.
Send letters to [email protected]. Please include your name, address, phone number and email address for verification purposes. Letters are subject to editing for clarity and space. Views expressed in letters do not necessarily reflect the opinions of The Buzz Magazines, and The Buzz takes no responsibility for the content and opinions expressed in them.
Want more buzz like this? Sign up for our Morning Buzz emails.
To leave a comment, please log in or create an account with The Buzz Magazines, Disqus, Facebook, Twitter or Google+. Or you may post as a guest.