Library Buddies
Animals make reading aloud fun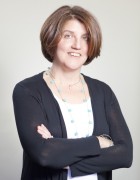 Click the Buzz Me button to receive email notifications when this writer publishes a new article or a new article in this column is published.
It's amazing this works. Take a room in a public library. Throw in 6 to 12 dogs, maybe a cat or two. Then, let excited children in. Sound like a recipe for chaos? Oddly, it's not.
Volunteers bring their therapy animals to local libraries, including Spring Branch-Memorial Branch Library, Bellaire Library and the Looscan Neighborhood Library in River Oaks, so children can read to them. Research has shown that children given even short opportunities to read aloud to animals not only show more improvement in reading fluency than their peers, but are also more likely to report that they love to read. Two reasons mentioned in the research: The animals are fun, and they don't judge.
Most of the therapy animals are dogs. Many are rescues. Some are in costume. Baby, a beagle – dressed recently as a bumblebee, complete with antennae, at Spring Branch-Memorial Branch Library – gets excited when owner Elizabeth Emery pulls out one of her many costumes because, Emery says, Baby knows she's going to a therapy-animal event.
Perky, a rare therapy cat, owned by Janis Zinn, loves nothing better than to drape her body, like a warm, living scarf, around anyone who will hold her.
Lyli, a pug owned by Kristi Rodriguez, had a spinal stroke, suffering total, temporary paralysis, and lost one of her front legs before being nursed back to health by PugsHeart, a local specialized rescue organization. Now, she basks in attention at therapy-animal events.
Members of The Alliance of Therapy Dogs bring their dogs to Spring Branch-Memorial Branch Library. Families sign up for 15-minute slots. Alani Dickens, a second grader at Memorial Drive Elementary, read to Sharon Cuevas's dog Gracie, a wheaten terrier in a purple tulle tutu and a matching collar with pom poms. Alani has been coming every month since she was 6.
"At first, she was shy and afraid of dogs," said her father Ray. Alani explained that the dogs don't sit in your lap, but beside you "because they need to be able to see the pictures."
Meanwhile, sisters Sarai, 10, and Abbey, 7, read to two dogs: Sarai to Missy, an Australian shepherd who chose which book she wanted by slapping it with her paw (and was rewarded with Cheerios by owner Denise Perkins), and Abbey to Baby, the costume-loving beagle. Their mom, Tien San Lucas, thinks that reading to the gentle, nonjudgmental dogs makes children who are shy about reading aloud more comfortable.
The Bellaire Library hosts monthly visits from the organization Faithful Paws. Families do not have to sign up for time slots, and children wander among the animals. One goal, explained library director Mary Cohrs is to get children "to see the library as a friendly place."
Evan Zager, 7, visited several dogs, and his sister Olivia, 6, wore the ever-relaxed Perky the cat around her neck and even at one point on her head as she read to her, while their mom Roxzan, having recently adopted two puppies from the Humane Society, watched the animals' impeccable and calm behavior in awe. One of her puppies "has a tail like a whip that she's not even aware of," Roxzan said.
Therapy animals are not the same as service animals. Service animals, such as guide dogs for the blind, are trained to do tasks for people with disabilities and illnesses. Therapy animals and their owners do go through classes through the organizations to which they belong, but that is to ensure that they will be well-behaved.
The events at public libraries result in other benefits beyond the reading, said Kate Lilly, owner of therapy dog Ezra and a teacher at The Joy School. "Some children and their families come in with some big fears about dogs. These visits ease those." Others note that foreign families, hailing from countries with no tradition of keeping pets, come to meet companion animals. Some, thinking of getting a pet themselves, pepper owners with questions.
And everyone – child, adult, human, animal – ends up happier for the experience.
Where and when
Spring Branch-Memorial Branch Library, 930 Corbindale, 713-464-1633, first Wednesday of month, 4-5 p.m. (Registration for time slots begins at 3:30 p.m.)
Bellaire Library, 5111 Jessamine, 713-662-8160, first Saturday of month, 10:30-11:30 a.m. (Bellaire Library will be closed Sept. 3 for Labor Day Weekend. That month, the event will be held Sept. 9.)
Looscan Neighborhood Library, 832-393-1900, 2510 Willowick, second Saturday of month, 3:30-4:30 p.m. (Note: The Looscan Neighborhood Library has not yet reopened after Harvey. Call the library for updates.) 
Want more buzz like this? Sign up for our Morning Buzz emails.
To leave a comment, please log in or create an account with The Buzz Magazines, Disqus, Facebook, Twitter or Google+. Or you may post as a guest.