Alcohol and Young Adults
Drinking through "the quarter-life crisis"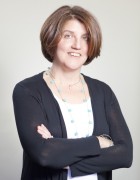 Click the Buzz Me button to receive email notifications when this writer publishes a new article or a new article in this column is published.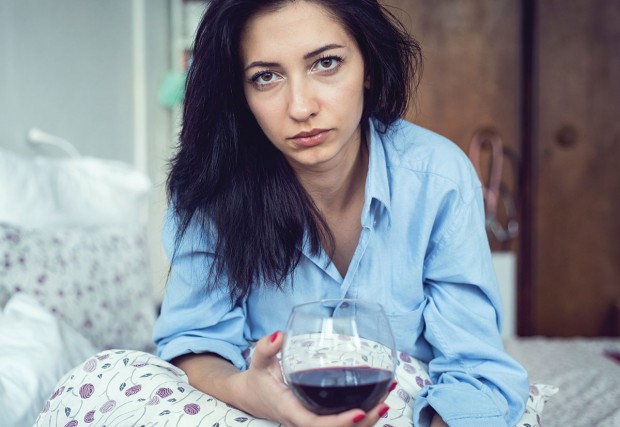 When Jay Magness, now 26, was growing up in Tanglewood, he drank beer and smoked marijuana, and it was, he says, OK. In high school, "I played football, basketball and baseball, and I had so many extracurriculars, it was just on the weekends."
But when he got to college, at Texas Christian University in Fort Worth, he had far fewer obligations and other drugs were available. "I tried pain pills [opiates], and I really liked that." Soon, Magness was "doing pretty much anything and everything," and when he had to do schoolwork, he'd take the ADHD focusing medicine Adderall. "I'd have this 10-hour period where I got all my things done, and then I could go back to what I was doing before."
But by junior year, he says, "I had very clear feelings that I didn't want to do this anymore, but I couldn't stop. I didn't know what to do. I didn't want to talk to anybody because I was ashamed. I thought, 'Well, I guess I'll just be doing this the rest of my life.'"
Morgan Tijerina, now 31, was also fine as a teen in Memorial. And she was fine in college, she says, even though she went to parties and drank. "It wasn't until after college, when I was living on my own," that it got bad, she says. "A kind of insanity took over. I might, on my way back to my table at a restaurant, stop at the bar and have a shot." At work when she was 23, she would drink at lunchtime. "As I sat in my car one day, I realized that my backseat was filled with empty beer bottles and I had just drunk a six-pack for lunch. I thought, 'Wow, I have a problem.' I didn't do anything about it then, though. It took until I had way more to lose."
With all the news about the national opioid epidemic and the dangers of synthetic marijuana and the prevalence of methamphetamine use in Texas, you might not be hearing as much about alcohol abuse, but that doesn't mean it's not a problem. Alcohol, because it's legal, socially acceptable and readily available, remains the most commonly abused substance. Alcohol, according to studies, is by far the most common gateway drug, and even if someone goes on to abuse other substances, it often remains in the mix.
And young adulthood can often be a time when alcohol abuse rears its head. Young adulthood, ages 18 to 35, has been dubbed "the quarter-life crisis." A lot can happen in this period of life, perhaps more than in any other: attending college and graduate school, leaving home, becoming independent, launching a career, having serious romantic relationships.
There's more pressure now too, says Patricia Daza, senior psychologist at the Menninger Clinic and program director for its Compass Young Adult Program, a six- to eight-week program for people, 18 to 30, who are having problems transitioning to adulthood. According to Daza, about 60 to 70 percent of the participants misuse substances. "It's a different culture for millennials: one of instant gratification, of social media with its constant comparisons, of high expectations, of fewer social relationships," she says.
As it did for Magness, college often offers less structure and more freedom and access to drugs. Researchers have called college campuses "abstinence-hostile environments," with one study finding that young people attending college are twice as likely to use marijuana as young people who do not. According to the National Institute on Alcohol Abuse and Alcoholism, 72 percent of people will experience a three- to four-year period during young adulthood – peaking from 18 to 24 – where they will drink more heavily than at any other point in their lives. Most will mature out of this phase, but some do not.
What are the red flags? The major signs, of course, are serious: trouble at work or school or with the law. People who are not abusing alcohol "do not drink secretly at home. Hiding liquor around the house is a huge warning sign," says Tijerina, who now works as the director of marketing for Serenity Light Recovery, a treatment center. "There's a fine line between 'Do I just like to go out?' and 'Am I using alcohol as a crutch, just to leave the house?'"
A mom whose 21-year-old daughter is in recovery says that, though her daughter's problems started in high school, "Her grades didn't change. I saw personality changes. She was angry all the time and didn't seem happy." In college, it is not uncommon for a friend, a roommate or a boyfriend or girlfriend to contact parents when they are concerned. The signs are usually "a sudden change in behavior," says Menninger's Daza. "It might be that they usually call and then you notice you're not hearing from them at all, or it can even be sometimes that they are calling home more because they're feeling anxious or are struggling. They might come home on a break and you notice they've had six drinks at dinner, that they have more of a tolerance."
"On paper, I looked fine. I had graduated in four years. I had a job," says Magness, "but I was miserable inside."
What should you do? Think about what they need: They need to admit to their problem; they need someone to talk to. For these conversations, "taking the hard line doesn't work," says Susan Delaney, adolescent services manager for the Center for Recovering Families at the Council on Recovery. "Yelling, shaming, ordering them to stop or to go into rehab doesn't work."
If possible, "the best approach with a young-adult child is to have an open conversation. Say 'I'm concerned' and express what you've been seeing. Say, 'I'm not telling you how to live your life, but if you ever think you are having a problem, you can talk to me,'" says Robert Park, founder and CEO of Luna Recovery.
Magness says his parents got "the most important thing" right: "I knew they loved me, it was unconditional, they were at my side." When he finally did admit he had a problem, his mother said, "It must feel good to get that off your chest." "And it did: it was a huge weight off," he says.
But there was something his parents didn't know to do. "I admitted my problem on a Tuesday," remembers Magness, who now works as the director of business development at Luna Recovery, "but I didn't go into treatment until the following Sunday." Five days may not seem like a long time, but when someone is willing to go into treatment for substance abuse, most professionals try to get them in even that same day, so they don't go back into denial.
How do you find treatment? Luckily, Houston has many resources. "Houston has services like no place else," says the mom with the daughter in recovery. "Other cities look to us to copy us." Community organizations such as Jewish Family Service and the non-profit Council on Recovery are a great place to start. "JFS wants to make sure that individuals who are facing addiction, as well as their families, have a clear path to treatment and support," says Linda Burger, CEO of Jewish Family Service.
Every person is different, and the first step should be a professional assessment, to determine what treatment is needed. Some people abusing alcohol (or opiates) will need to be "detoxed." Stopping use of those substances when a person is physically addicted can be dangerous and needs to be done under medical supervision. Some people need residential treatment, 30-90 days, though some do not and can start with what's called intensive outpatient therapy, usually three hours per day multiple evenings per week for several weeks, while not leaving their homes and jobs. Once through treatment, many maintain their connection to the support of the recovery community through groups such as Alcoholics Anonymous.
"The hardest part of treatment is showing up," says Tijerina, who went through a 30-day residential program, "and the second hardest part is staying."
"The first day is pretty bad," says Magness. "Depending on what you've been using, you might feel physically bad. After seven to ten days, I started feeling better physically and started hearing things that made sense." He tells people to use their time in treatment to soak up everything they can, to learn and to focus on taking care of themselves.
While addiction is a disease, often the reason a person started using alcohol or another substance was because it seemed to help with a problem. Perhaps alcohol helped with social anxiety, for instance. A large part of treatment focuses on teaching people other ways to cope. "The thing is, nothing is going to kick down your anxiety as fast as a shot of whiskey. That's just the truth," says Daza. "In therapy, we teach skills such as mindfulness and interpersonal effectiveness, but those take time." The period when someone has stopped using but has not yet developed other ways to cope is referred to as "white-knuckling it."
Magness, who has been sober for four years and is about to get married, remembers being newly sober as a time when everything – going out on a date, hanging out with coworkers without drinking – felt like he was doing it for the first time. Tijerina, now 31, is happily married with two children, ages 4 and 10 months.
The mom with the 21-year-old in recovery reports that her daughter is working, going back to school and living on her own. "She has worked very, very hard and done a really good job. She's phenomenal," says the mom. "This does not have to be the end of the world."
Want more buzz like this? Sign up for our Morning Buzz emails.
To leave a comment, please log in or create an account with The Buzz Magazines, Disqus, Facebook, Twitter or Google+. Or you may post as a guest.