Quick, Affordable College Eats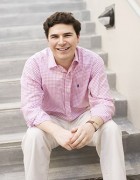 Click the Buzz Me button to receive email notifications when this writer publishes a new article or a new article in this column is published.
College: a time of studying for countless hours, working different jobs, extracurricular activities, preparing for the real world and, of course, enjoying a fun social life. College students are busy. But students still need to eat. However, finding the time to pick up or make a delicious and nutritious meal can be hard. So we asked Buzz residents to share some easy, healthy meal options for students who live in dorms or off campus in apartments.
With underclassmen in dorm rooms having limited space for supplies and an area to cook, it might seem unfathomable, but there are meals that can be made directly in your room or lounge, which means that you no longer have to flock to the dining hall for breakfast, lunch and dinner. Even when upperclassmen move off campus into apartments, they're limited on time, but that doesn't mean they have to order takeout every day.
Jason Thomas, a graduate of DeBakey High School for Health Professions and an incoming junior at The University of Texas at Austin, offered this advice for those living in on-campus dorms. "Make use of the communal kitchen if you have one," he said. He finds that many people don't utilize that space. Additionally, he noted that cereal, yogurt and fruit are good options of food items to store in your dorm room and they don't take up much space.  
Emma Danziger, a graduate of The Emery/Weiner School and incoming sophomore at George Washington University, said, "If you don't have a kitchen and only a microwave, many grocery stories have a lot of healthy options for food in the freezer and affordable options in general that you can keep in the fridge."
With these thoughts in mind, Buzz interns Abby Cohan and Benjamin Cohen compiled this list of food options and tips for both dorm living and apartment life.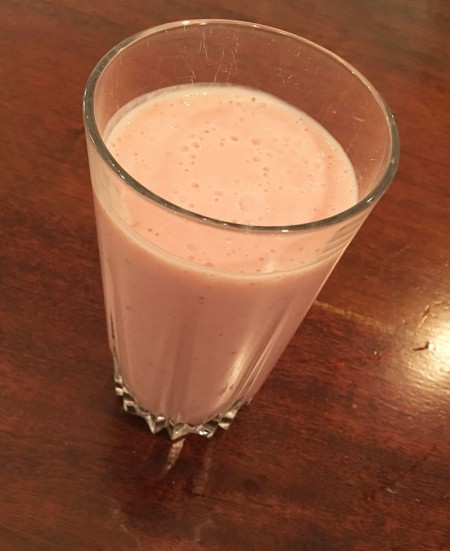 Breakfast
Dorm room/kitchen lounges:
Oatmeal with sliced fruits such as blueberries, blackberries, bananas, raspberries and strawberries with a spoonful of peanut butter
Whole-wheat toast with peanut or almond butter, plus a banana
Yogurt with granola and honey
Granola bars or protein bars to enjoy on the way to class  
Apartment:
Scrambled eggs with your preference of cheese and/or veggies
Pancakes with fruit
Nutritious smoothies with your preferred ingredients
Avocado on whole wheat bread
Lunch
Dorm room/kitchen lounges:
Quinoa or rice (microwaveable kinds)
Rice cakes with peanut or almond butter
Deli meat of choice (turkey, roast beef, salami, etc.) to make a sandwich.
A quesadilla with a whole-grain tortilla, cheese, avocado and canned beans
Canned tuna with add-ins including tomato, avocado or a hard-boiled egg
Apartment:
A quesadilla with a whole-grain tortilla, cheese, avocado and canned beans
Salad with that same deli meat plus greens  
Stir fry made from bags of frozen vegetables such as carrots, broccoli, etc. that will be filling and delicious for both lunch and dinner
Chicken to add to your choice of pasta, salad or sandwich
Dinner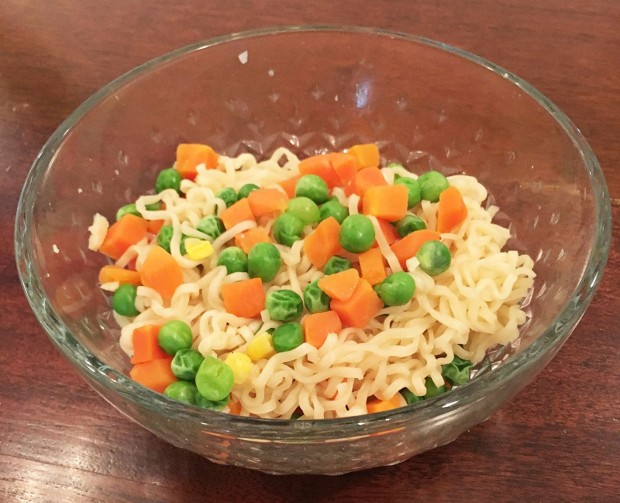 Dorm room/kitchen lounges:
Veggie bowl including cucumbers, carrots, avocado, and hummus in one bowl
Easy Mac and ramen noodles, which take just a few minutes to heat up in the microwave
Hot Pockets make for a great, easy-to-make meal
Microwaveable canned soup of choice
Apartment:
Cooked pasta on a stove can be turned into a variety of options like spaghetti, mac-and-cheese, and much more
Tacos (you can cook all of the ingredients ahead of time and compile the tacos when you're ready or make it into a salad or burrito, if that's what you're craving)
Frozen products including turkey burgers and chicken make a great meal without requiring a stove or oven (you can simply microwave it)
Pre-made meals from grocery stores are easy to stick in the oven or heat up in the microwave
General hacks/tips:
Before the week starts, plan out what you're going to eat
Meal prep by cooking some food before the week starts and storing it in containers
Repurpose food from your dining hall by bringing it back to your room and saving it for another day or adding it to your meal  
Pack a snack before class in case you don't have time to grab a full meal before your next class
Work with your roommate(s) to buy food and cook throughout the year
Cook meals that can last multiple days so you don't have to worry about making a different meal each day
When making meals like ramen noodles or easy mac-n-cheese, you can always doctor up the meal by adding vegetables or protein such as chicken or a fried egg. It can also serve as a side to a more filling meal.
Keep your room stocked with plenty of healthy snacks
When you go out to dinner or bring in food from a restaurant, make use of your leftovers by eating them the next day as is or adding ingredients to make it more filling (for ex: take leftover rice and add chicken or veggies)
If you only buy healthy snacks then that's all you will have to eat during late night studying (you'll want to avoid the "freshman fifteen")
In addition, Abby and Benjamin made three meals: a smoothie, ramen noodles with peas and carrots and cheese quesadillas. They got all of these ingredients from H-E-B and spent under 12 dollars in total. Each of these meals can be made in under five minutes, which makes these perfect options for college students who don't have a lot of time to spare when it comes to making healthy and filling meals.
Comment below to share your tips and suggestions for meals and snacks for college students!
Want more buzz like this? Sign up for our Morning Buzz emails.
To leave a comment, please log in or create an account with The Buzz Magazines, Disqus, Facebook, Twitter or Google+. Or you may post as a guest.