College Acceptances at Awty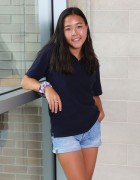 Click the Buzz Me button to receive email notifications when this writer publishes a new article or a new article in this column is published.
Walking through the halls at my school, I could sense the tension and stress building up among the seniors as they waited to hear back from colleges. Hearing the seniors discuss college is no surprise. Their whole student career has built up to this moment. This year's seniors are an exceptionally competitive grade; therefore, college results are equally fruitful. 
Indubitably, the more prestigious college acceptances gained students' attention. This year, an astounding three students were accepted to MIT out of a grade of 100 or so students. Historically, three past students have been accepted to MIT, so for the same amount to be accepted within a year is quite incredible. Other acceptances consisted of ones in the Ivy League such as Yale or Brown. There were also numerous Rice and New York University acceptances, along with the usual high number of UT Austin acceptances. In this article, I interviewed three students regarding their college acceptances and their journeys here at Awty: Alexandra Wolff, Sandy Georges and Daniella Jimenez. 
Name which college you decided to attend plus your major.
Alexandra Wolff: I decided to attend MIT with Biomedical Engineering as my major.
Sandy Georges: I'm going to A&M in college station for Chemical Engineering. 
Daniella Jimenez: I decided to attend Baylor University as a pre-med University Scholars* major concentrating in Neuroscience, Law, and Literature for the class of 2023. I have also been accepted to Baylor College of Medicine for the class of 2027 through the Baylor University/Baylor College of Medicine Baylor2 Medical Track Program. *university scholars major is the most selective undergraduate academic program within the Honors College at Baylor that accepts less than two percent of the University's entering students. The major allows students to pursue an individualized course of interdisciplinary study.
What was the hardest part of the college application process or the general process as a whole?
Alexandra Wolff: I think it was the combination of the volume of time to be invested in the application along with the strict rules imposed on the process. You have one essay of only 650ish words to not only represent your entire existence but also market yourself to the university. I felt like I had to write a lot of small supplements and essays but also didn't have to space to really write what I wanted to.
Sandy Georges: The process was mostly difficult for me because of time management. I struggled to make time to work on my applications along with schoolwork and the IB requirements.
Daniella Jimenez: I think that the hardest part of the college application process was probably finding a way to convey my personal narrative to the college admissions board in a way that separated me from the rest of the applicants. Personally, I think I'm a decent writer, but I've never struggled so much as when I had to write about myself in a way that would make the admissions committees want me at their school because of how I could contribute to their community.
What did you learn about yourself from this process?
Alexandra Wolff: I think I learned to value my strengths instead of focus on my weaknesses. I'm not perfect, but I have certain qualities that I like about myself and I think contribute to my successes. I focus more on that rather than tearing myself down over something I'm not good at. For me, I think it's better to be a master of a few things rather than a jack of all trades.
Sandy Georges: One thing I learned about myself was that I want to keep an open mind for new opportunities that arise for me in the future. Applying to college can be an extremely stressful process, and I realized that it was important to understand that life will take me in so many different directions and I don't want to only have one specific goal in life but rather several that I can accomplish one step at a time to get to a place in my life where I'll feel satisfied and happy.I think Awty contributed to my acceptances because I felt very challenged being a student in such a competitive class. I learned to aim high because studying in such a competitive environment motivated me to work harder. 
Daniella Jimenez: I think I learned what I'm looking for in a college and major as the process went along. Going into the college application process I kind of went in blind, I thought I knew what I wanted to do because I had a vague plan of what I wanted to do in the future, what I liked and disliked etc., but that all changed along the way. At first, I thought okay, I want to be pre-med for sure (which isn't a major but more of an advising track at most schools), I like sciences so maybe a science major? But I really like literature too…So as I toured colleges and found out what I liked I realized I needed a school that allows for interdisciplinary study or a major that would help with that. I found out at one college that I really loved neuroscience but after listening to some cool lectures at another that I also wanted to learn more about child migration laws and ways to help in that field (and believe it or not they actually have a specific class for that at Baylor; Understanding Child Migration Laws in the Western Hemisphere is a social innovation lab working towards solutions to a topic of rapidly increasing relevance), and knowing that I loved my literature class at Awty I knew I wanted to continue pursuing my passion for literature as well. I found the ability to pursue all of my interests while still meeting my pre-med requirements and maintaining a challenging curriculum within the honors programs at Baylor University.
How did certain benefits of Awty lead to your acceptance?
Alexandra Wolff: Awty definitely provided me with a strong foundation in writing and presenting. I am generally a shy person but Awty made sure I had a lot of practice talking in a formal setting. I also think Awty forced me to become a more well-rounded student through the IB.
Sandy Georges: I think Awty contributed to my acceptances because I felt very challenged being a student in such a competitive class. I learned to aim high because studying in such a competitive environment motivated me to work harder. 
Daniella Jimenez: I think Awty most contributed to my acceptance in its ability to make me a well-rounded student. Again, I realize this sounds like a cliché, but coming from Awty and objectively comparing myself to students in the same applicant pool I feel like Awty students are more of the whole package. Not only are most of us academically strong, but I feel like most of us are very passionate about our student organizations and extracurriculars as well. More often than not, a student that's really good in the sciences and math is stereotypically assumed to be bad at writing and vice versa, but I feel that all of our students are generally well rounded and good at everything!
What do you think separates Awty from other schools in terms of college readiness?
Alexandra Wolff: Awty creates well-rounded students who will be successful in the real world rather than just successful on tests. Awty emphasizes reasoning and drawing your own conclusions when learning rather than memorization. Awty emphasizes languages as well which is very important in an increasingly global nation.
Sandy Georges: I haven't gotten a chance to see how "college ready" other students are, but from what I understand, Awty alumni generally find college to be easier than other students. Awty prepares students extremely well in terms of time management because they require all of the students to complete the full IB diploma. The IB is one of the most rigorous educational programs, and students learn how to be creative thinkers for their future endeavors.
Daniella Jimenez: I think that the biggest advantage Awty has given us is our time management and organization skills. I think all of our students, especially in 11th and 12th grade once they start the IB diploma, have to deal with and manage 8 billion things at once, and I think that's a skill that makes the transition to college life a lot easier.
What was your favorite part about your journey at Awty? 
Alexandra Wolff: I love the community that I formed at Awty. I found many close friends who motivate me and push me to be the best version of myself that I can be academically, mentally, and socially.
Sandy Georges: Something I really loved at Awty was the friendships I made and knowing that most of them will last for a lifetime. I loved that I was given so many opportunities to create amazing bonds with the people around me because of sports teams, class trips, and travel.
Daniella Jimenez: I think my favorite part about Awty has to be how casually we all intermingle languages. I think I often take for granted how cool it is to walk down a hallway and hear students chatting in French or Spanish or Chinese or to be in class and have two friends communicating with each other in a mix of English and Dutch, Afrikaans, and German. It's super cool and it sounds like an exaggeration, but that's literally just how life is.
What will you miss about Awty?
Alexandra Wolff: Of course, I will miss my friends, but I will also miss my teachers and the faculty at Awty. Most of all, I will miss Awty traditions like the International Festival, Homecoming and Fiesta de Mayo.
Sandy Georges: One thing I know I'll miss about Awty is the closeness between my classmates and teachers. Only at Awty would I know everyone's first and last name and a little bit about them. Walking through halls and recognizing people every day made me feel more comfortable at school. I'll definitely miss the amazing relationships I've established here with my friends, teachers, coaches, and other staff who've all helped me grow as a person.
Daniella Jimenez: It's so hard to pick just one thing I'll miss…probably the people. Everyone is just so caring and I earnestly feel that everyone just wants to help you succeed. Yes, we get competitive sometimes, but it's always in a friendly way. Sure, our teachers push us hard, but they just want us to be the best versions of ourselves. I'll definitely miss everyone.
What are you looking forward to in college? 
Alexandra Wolff: I am looked forward to finding a new community and exploring a new place. I am excited to take on responsibilities and mature into an independent woman. Also, I am very excited to take classes in areas that I am interested in. 
Sandy Georges: What I'm looking forward to most next year in college is starting my career path and making new friends and connections. I feel ready to start focusing on what I want to do with my life, and I can't wait to see what new opportunities will arise for me on the way.
Daniella Jimenez: I'm just looking forward to learning new things, expanding my depth of knowledge, joining new student groups, meeting new people, having fun, and making long-lasting memories I can cherish for the rest of my life.
2019 has been a successful year for Awty's accomplished senior class. After coming from all around the world to unite at Awty's international community, the students have once again traveled globally to further pursue their academic careers and continue the Awty legacy. From starting businesses to creating political campaigns to inventing new technology, the goals of this year's graduating class are limitless. 
Want more buzz like this? Sign up for our Morning Buzz emails.
To leave a comment, please log in or create an account with The Buzz Magazines, Disqus, Facebook, Twitter or Google+. Or you may post as a guest.