The Pillions and Their Porsche
Going full-throttle for vintage car racing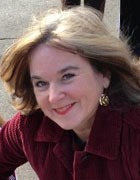 Click the Buzz Me button to receive email notifications when this writer publishes a new article or a new article in this column is published.
Marcus and Jennifer Pillion are far from adrenaline junkies. Skydiving? Nope. Leaping from a bungee platform high above a river gorge? Uh, no. And they'll kindly pass on that white-knuckle roller coaster ride with the crazy vertical loop and stomach-churning dive drop, too.
But put them behind the wheel of their 1960 Porsche 356 coupe, tires gripped to a track, and they'll race you all day long. Their excitement revs just talking about it.
"It's a very nimble car, a very competitive car," says Marcus of the zippy black number that frequently zooms past competitors in vintage sports car races, a passion he shares with wife Jennifer.
"We call ourselves Come and Take It Racing," he explains, borrowing from the historic Texas mantra, spurred by a battle over a cannon. (Think Texas Revolution and the Battle of Gonzales). 
"This is a little cannon of a car, and it tends to race against cars that are, technically, faster. It just handles so well. So it's kind of like a dare. Want to beat me? Come on. Take it. Our car can piss people off. Some get really upset because we beat them pretty bad and they don't understand why."
"It's really fun," chimes in Jennifer, one of few women in the world's fastest growing motorsport. "I would call it a more elegant racing alternative as opposed to rally racing. But sometimes I don't go quite as fast as I probably should because I'm not always trusting the drivers around me."
The couple pursues their hobby through the Sportscar Vintage Racing Association (SVRA), the largest, and one of the oldest, organizations of its kind in the world. Participants compete solo, then team up for one-hour enduro races, switching drivers after a mid-way five-minute pit stop.
And SVRA racers lap in the land of legends, gracing professional tracks: Watkins Glen in New York, California's Sonoma Raceway, the Indianapolis Motor Speedway and the Circuit of the Americas (COTA) Formula 1 track in the rolling hills outside of Austin, among others.
Come Oct. 2-6, Marcus and Jennifer will compete in the SVRA's U.S. Vintage National Championship race at COTA. Competitors race by various car groupings, speeding around an undulating 3.4-mile track with natural elevations and a signature 133-foot climb.
The top prize for winners? A gold racing helmet.
"Gold colored. Not a helmet made of gold," quips Marcus, who sees the paucity of a purse as a good thing.
"We're in it for fun, not money. In most racing, on a competitive level, cars get banged up and wrecked, and I was never interested in that part of it. You don't do that in vintage car racing. For one, there are rules against it, and you'd get thrown out. Second, a lot of these are million dollar cars. People don't race them to wreck them."
Tony Parella, owner and president of the SVRA, likens drivers' opportunities in the motorsport to top-talent college football players who don't quite make it to the National Football League.
"There are only so many drivers who are going to start the Indy 500, so odds that you drive professionally at that level are slim. But this sport gives them a chance to play in that same arena, on those same tracks," Parella says. "I've seen Marcus and Jennifer share the car in an enduro race, and that's a pretty cool deal, husband and wife doing that. It makes it special. They are very good drivers, very professional and passionate about the sport and their car."
But the cars are, well, vintage, so things break from time to time.
"It's fun when races go well," observes Marcus, recalling when his Porsche's gearbox cratered during a race at the Mid-Ohio Sports Car Course. He still finished, taking third, but couldn't participate in other weekend races. "I was in lap seven when it happened. I could still drive it, but in a higher gear. Took a first-gear corner in third. Not easy and not fun." 
He's placed second and third in several races, one of them an enduro race with Jennifer.
Father's Day 2017 is especially memorable. He finished first in an enduro race at the Indianapolis Motor Speedway, sharing his win and the podium with that day's racing partner, Loni Unser, she of the famous Unser racing family. 
Her grandfather, Jerry Unser Jr., was the first Unser to race at the speedway and his brothers Al and Bobby won the Indy 500 four and three times, respectively. Loni's dad, Johnny Unser, made multiple starts there, as well as other family members, giving the Unsers a combined Indy 500 ledger of 73 starts, nine victories and 27 top-five finishes.
Al Unser is the grand marshal in October's Austin championship race.
"It was great to see Loni and Marcus win. It was the first time a female Unser has ever raced in Indy, and she won," says Jennifer of the history-making moment. Marcus and Jennifer are friends with Loni's dad, who taught at the Mid-Ohio School. Marcus, Jennifer and Loni received racing certifications there.
"Yeah, we did the whole milk thing," adds Marcus, of Indy's tradition of giving winners bottles of the cold white stuff. They drink and then, um, "wear" some of the milk. 
"Winning in my car was a blast. It's a very good car to race," he says. 
He recalls how his racing dream went from idle to full-throttle.
Go-karting put things into gear. The former Detroit-area couple had a track near their home. They'd gather up their sons, Will and Grayson, now 10 and 8, respectively, and strap them into two-seaters with them. A blast. "This became a thing we did for family fun. It was something we all really enjoyed," Jennifer says.
"Jennifer is an excellent go-karter. She tended to beat me," Marcus quips.
It wasn't long before thoughts turned to speedy vehicles of a different sort. Marcus, a Porsche enthusiast, was on the hunt for the car. He found it in the form of a black 1960 Porsche 356, previously owned by Michigan's Vic Skirmants. In racing circles, Vic's "the man." He's raced 356s for nearly 50 years, knows them inside and out.
"Everyone in the vintage race world knows who he is," Marcus says. "My car has prominence. It's a Skirmants-built and raced car." Through Skirmants' company 356 Enterprises, he maintained the car for the couple, delivering it to and from races and seeing to its care during events.
"He recently retired from maintaining racing cars for people, so it's with a group in Wisconsin now that does the same for us," Marcus explains. "You go through tires and brakes, believe me."
"He really had a bug in his bonnet about racing when we started getting competitive in karting," recalls Jennifer, who works for Wells Fargo's global advisory group. "He came to me and had this whole business plan lined up for racing this vintage car. I think he thought I would say no." 
But she was all in.
 "It was a little unnerving being in the car the first time because they don't drive like a normal car," she explains. "It takes getting used to. Marcus would be on the radio, in my ear, yelling, 'You're burning my clutch! You're burning my clutch!' I was like 'Sorry! I'm trying to get on the track!'"
"Yeah, it's tricky at first," he says, "because the car revs so high. It really only goes between very high rpms, so you can't putz around or it'll die. So it's hammer down constantly. Even just driving to get on the track, you're basically in second gear putzing, trying to get it to the track."
Jennifer shows off a bouquet of large, clanking medals, testament to wins. "Our youngest son likes to play with the medals and walk around like Michael Phelps," she jokes.
The couple practice on a racing simulator in preparation for events. Marcus, CEO of TRITEC Performance Solutions, has a connection to the sport through work. "We do mostly seals and some other components for motor sports and a variety of industries. It's kind of cool that there's some overlap," he says of the company and hobby association. TRITEC is a sponsor at SVRA races.
Even the family's dog has a racing connection. They adopted Rey, a brindle-colored greyhound, a few years back from a rescue group in Michigan. Before an injury, she'd raced in Alabama and Florida, winning a few. Now she's a content domestic princess who still breaks out in a zero-to-sixty mad dash around the house when the mood strikes.
Not Porsche fast, says Marcus, but for a canine speedster, she does okay. "When she breaks out, watch out. Yeah, she's fast. She's crazy fast."
Want more buzz like this? Sign up for our Morning Buzz emails.
To leave a comment, please log in or create an account with The Buzz Magazines, Disqus, Facebook, Twitter or Google+. Or you may post as a guest.