Woodstock Turns 50
Click the Buzz Me button to receive email notifications when this writer publishes a new article or a new article in this column is published.
Fifty years ago this weekend (Aug. 15-18, 1969), nearly 500,000 young adults descended upon Bethel, New York to experience Peace, Love and Rock'n'Roll at the now-legendary Woodstock music festival. Buzz residents reveal how the performers, music and culture of Woodstock has made their lives just a little groovier.
Dean Rodney Takacs rules the halls of St. Thomas High School keeping hundreds of teenage boys in line. Detention slips are written for various infractions including hair being too long (over their ears or touching their collar). It's a safe bet that some STH students would enjoy seeing just how long Dean Takacs' hair was (and possibly writing a slip for him) when he was at The University of Texas at Austin as a rock 'n roll music lover in the early '70s. 
Dean Takacs shared the life of a teenage music fan back in the day. He said, "Woodstock was absolutely the defining event for the '60s counterculture and music scene. Because there was no such thing as music videos at the time, being able to see live performances of the rock heroes of the day in the movie (released in 1970) was incredible. We watched it over and over in the theater. At the time you could only see it in the theater, but a number of years later it would show up on TV cable channels."
The music aficionado continued, "Owning the soundtrack was also a must. I had the vinyl. I also think it set the tone for live music events from then on and created tremendous demand for tours and live shows. It's fun to think about those times."
Most Bellaire and West University friends from the past 45 years know Laura and Dick Elwood as nice neighbors who raised their two children, Josie Elwood Brown and Richard Elwood, in neighborhood schools, attend West University Methodist Church weekly and are blessed with six grandchildren. But in the late '60s, these two Taft, TX natives weren't quite so settled.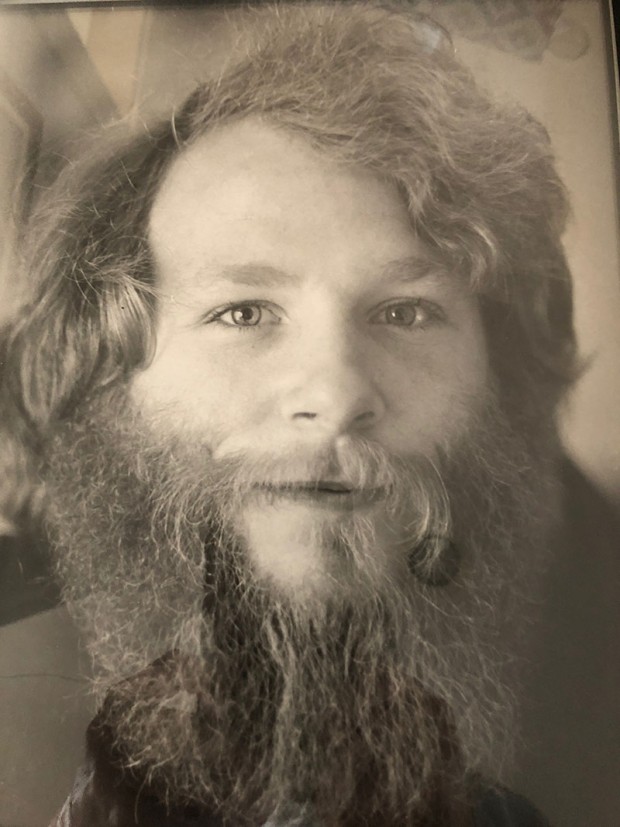 Laura shared, "The Woodstock Generation was a wild and crazy time for those of us who experienced it and, thank God, lived through it. We challenged everything. All authority was up for grabs and this was dangerous philosophy in the hands of crazy adolescents. Long skirts, short skirts, mini skirts, bra burning, flag burning, long hair, questioning our government involvement in the Vietnam war. As someone once said, 'If you remember the 60s, you probably weren't there.'"
A peek at Laura and Dick's favorite music from Woodstock which they consider some of the best music ever include: Janis Joplin's "Piece of My Heart," Crosby, Stills, Nash, and Young's "Carry On," Joe Cocker's "A Little Help from My Friends," Richie Havens' "Freedom" and finally Jimi Hendrix's "Star Spangled Banner." 
On her 60th birthday, Laura threw a Rock 'n Roll party and everyone came as their favorite musical artist. The birthday girl had a few costume changes that night, including an appearance and fabulous performance as Woodstock and great, Janis Joplin.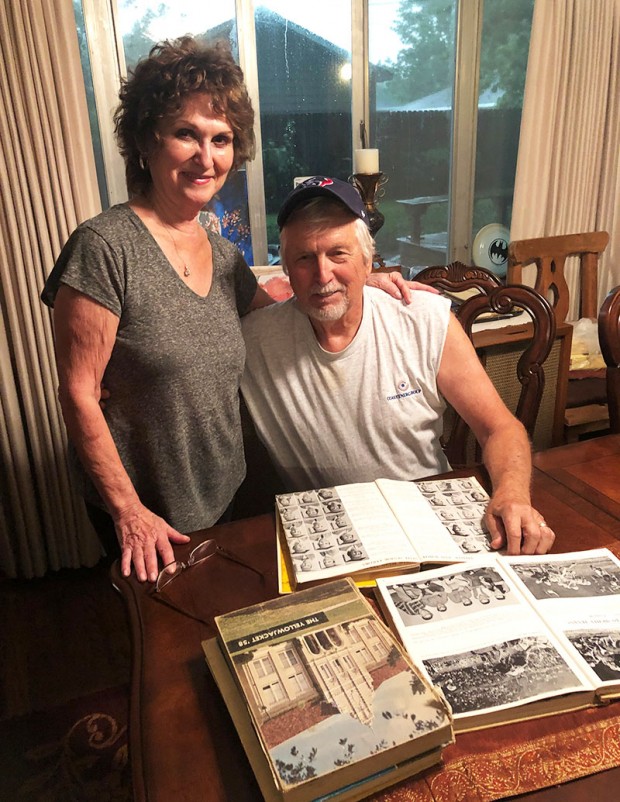 Ginger Brown currently enjoys being part of Community Bible Study and being a member at Crosspoint Church in Bellaire. When she was little, she was in the church children's choir with someone you might have heard of . . .. Port Arthur native Janis Joplin! They both attended 1st Christian in Port Arthur and were in the Class of 1960 from Thomas Jefferson High School. And they lived in the same dorm at Lamar University in Beaumont.
Ginger shares, "In high school she was president of the Art Club. I was in the club. My sister-in-law was our Sunday School teacher. She said that Janis was a much better student than I was!" Looking through Ginger's yearbooks with her husband, Tom, who also went to church and school with Janis, other activities in which Janis was involved included the slide rule club (thinking that group probably disbanded after the calculator was invented), Future Nurses of America, Future Teachers of America and the "B" Average Award.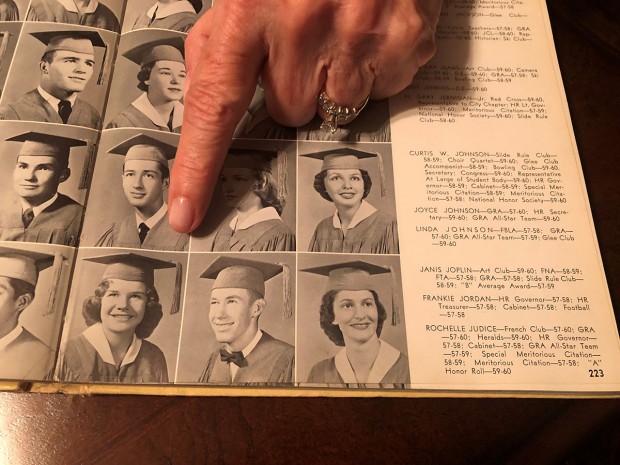 "Janis came back for our ten year high school reunion." said Ginger. "She was very kind giving everyone autographs. Many of our girlfriends had become teachers (women could really only become teachers, nurses and secretaries back then). They all said their students would be so excited if they saw an autograph from Janis." 
Tom and Ginger love that many generations are fans of Janis including their 20-year-old granddaughter, Kendall Fisher, who's able to brag to her friends that her grandparents were friends of Janis Joplin and even have the yearbooks to prove it!
Ginger said that a great person to talk to about Janis Joplin and Woodstock is another Class of 1960 Thomas Jefferson High School Yellowjacket -  Sammy Monroe, who is now Dr. W. Sam Monroe, President of the Port Arthur Historical Society, which oversees the Museum of the Gulf Coast located in Port Arthur. In addition to a permanent Janis Joplin exhibit, there is also a Music Hall of Fame featuring Gulf Coast musicians. In addition to Joplin, others who performed at Woodstock were Beaumont boys, brothers Johnny Winter and Edgar Winter and Larry Graham Jr. with Sly and the Family Stone. The museum gift shop has unique Joplin memorabilia including bricks from her childhood home. 
West U's Ken Schmitt is lead guitarist in the rock and roll band, Vital Signs. "When I think of Woodstock the main image is Hendrix playing the Star Spangled Banner. Our country was at war, the audience was left wing hippies and yet Hendrix, a veteran himself, chose to play the National Anthem in a very unlikely setting."
Jimi Hendrix was the last performance of Woodstock. Because of all the rain delays, the festival didn't end until Monday morning. Only about 30,000 of the original festival-goers remained, but thanks to the event being filmed, the amazing performances, audience and experiences of Woodstock will live on forever. Can you dig it, man?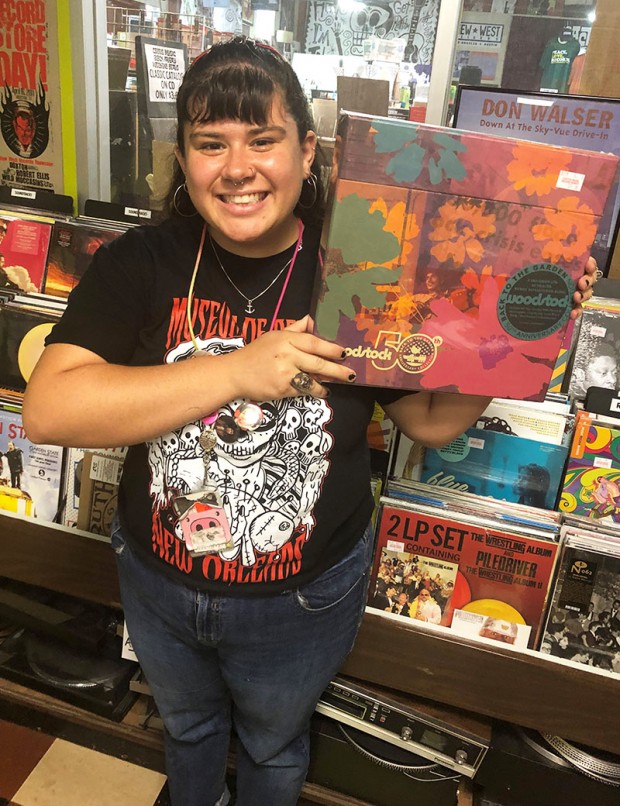 Ways to Celebrate, Relive and Discover Woodstock
Editor's Note: Buzz residents share their love of records in Vinyl 45s: When music was round by Russell Weil.
Want more buzz like this? Sign up for our Morning Buzz emails.
To leave a comment, please log in or create an account with The Buzz Magazines, Disqus, Facebook, Twitter or Google+. Or you may post as a guest.