In Defense of Millennials
Click the Buzz Me button to receive email notifications when this writer publishes a new article or a new article in this column is published.
Millennials, those of us born between 1981 and 2000, are constantly getting a bad rap. Ungrateful, entitled, selfish, lazy – these are just a handful of the insults hurled at us on the internet. A quick Google-search of the M-word reveals dozens more slanders.  
There are, of course, some bad seeds in any age group. But when I think of millennials, the words ambitious, passionate and innovative are what come to mind. 
I think about Mariam Matin. A St. John's School and Georgetown University graduate, Mariam walked away from a high-paying corporate job at J.P. Morgan this year to build Second Day, a non-profit organization that gives students the resources to launch social impact careers and take on society's most pressing challenges. 
I think about my brother, Raj Salhotra, who, upon graduating from Harvard Law School, passed up a lucrative job in a fancy downtown office and instead opted to spend 14-hour-plus days preparing for a Houston City Council run. 
I also think of Ryan Schwartz. I met Ryan in September 2019, four months after he launched Mental Health Match, a tool that connects people with therapists, matching patients' unique preferences and needs with a suitable provider. A Bellaire High School graduate who studied Anthropology at Stanford, Ryan created this website after witnessing the challenges of finding mental health help. 
"For a couple of years, I just sat on the idea," says Ryan, 34. "I was waiting for someone else to do it because, who am I to do it? Then, I saw nothing had changed and I thought, maybe I can try something."
In light of the ambitious pursuits of Mariam, Raj and Ryan, is rejecting a traditional job a sign of ungratefulness, or is it emblematic of our generation's courage?
Job-hopping to a calling 
On a Tuesday evening, I find Mariam hard at work at Agora, a trendy coffee shop in Montrose. She's wearing headphones, and her eyes are locked on her laptop screen. She has a long checklist of tasks – researching how to create a podcast; looking for donors who believe in her mission; planning ahead to the next workshop she's teaching to Second Day fellows at Rice University. 
Mariam's work addresses the ultimate dilemma many high-achieving college graduates experience. Do we choose traditional careers – like corporate finance, law or business – that bring us lucrative salaries and respect? Or do we follow our passions, choosing work that, while potentially lower-paying, ultimately fulfills us? 
In the face of this dilemma, millennials often hop from job to job, giving us the unenviable title of "easily-bored" and "uncommitted." But it's often through "job-hopping"— in Mariam's case, from a digital marketing job to a financial services position and, finally, to Second Day - that many find their calling. 
"Millennials have this refusal to settle," says Mariam. "Somehow, that has been construed to mean a bad thing. To me, if millennials are not getting what they want out of their career, they are entitled to switch jobs. I see nothing wrong with that." 
Second Day, which Mariam co-founded along with two other Georgetown graduates, addresses the broken pipeline between college universities and social impact jobs. While 60 percent of graduating seniors report wanting to go into a social impact career, less than 20 percent actually do so. By offering a fellowship program on college campuses, and creating a website with job postings and informational content, Second Day tackles challenges like poverty and health disparities by getting top talent to become leaders in the social impact space. 
Mariam envisions a world where colleges and universities provide adequate resources for students interested in social impact careers; where consulting and finance are not the default professions for smart students; and where people who choose nonprofit jobs have the resources to build an impactful career. 
"In today's world, there are a lot of injustices and inequalities coming to light in horrifying ways, and people want to do something but don't know where to start. When we show people their options, that's how you get systematic change," she says.  
Building a career from a passion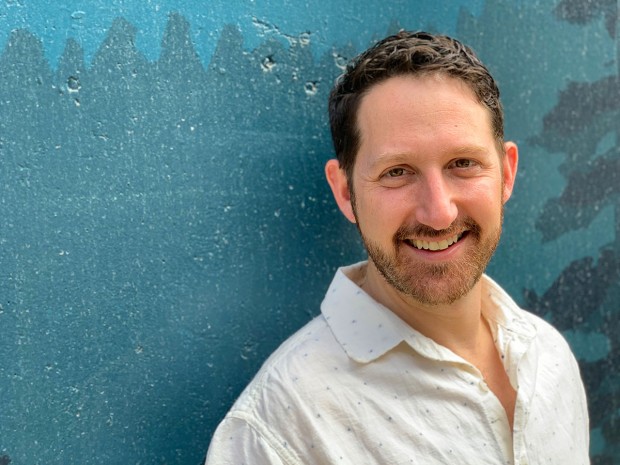 In 2014, Ryan Schwartz was sitting in a coffee shop with a friend. While his friend was creating an online dating profile, Ryan was trying to find a therapist, for he was grieving the loss of his mother, Wendy, who had recently passed unexpectedly.
"In two minutes, [my friend] was presented with a potential life partner, and I had gotten nowhere [with finding a therapist]," Ryan says. "I was like, the technology exists to do this in a better way." 
Fast forward five years and Ryan has created a program that makes finding a therapist in Houston a streamlined process. On mentalhealthmatch.com, users are prompted to answer a series of questions – from what they want to discuss in therapy, to what perspectives they want their therapist to bring to their practice, to how much they are willing to pay. Users are then presented with their list of "matches," therapists whose experiences and backgrounds align with the user's preferences.  
About 150 providers are currently using the website. To participate, providers must complete a detailed profile, which gives users a sense for what the provider's communication style is like and even what they enjoy doing in their spare time. 
"I think what's so hard about therapy and finding a therapist is that personality fit," Ryan says. "If you're finding a mechanic, or a dentist, or a contractor, you just want them to have the right experience and skills, but that's not quite enough for a therapist."
Mental Health Match attracts about 1500 Houston users per month, and Ryan plans to expand the tool to other Texas cities in 2020. 
The company started as a passion project for Ryan. He saw a problem and wanted to fix it. Now, it's his career. Ryan left his full-time job in 2018 in order to work on Mental Health Match and has been committed to it ever since. The goal of the platform was never to maximize profits; in fact, the website is, and will always be, free to users. 
"The well-being of people who want to use the site is why we are here," Ryan says. "And that goes into the core of our values." 
Acknowledging their privilege 
Raj, Ryan and Mariam clearly defy the millennial stereotype – they are hard-working, passionate individuals who care more about humanity than themselves. But it's important to also recognize, as all three do, that not everyone can forego the higher salaries that come with traditional jobs. 
Raj recognizes that he could focus on his political campaign only because he did not have crippling student debt to worry about. Ryan says he's lucky to have a partner who could support him financially while he launched Mental Health Match, unconcerned about returns. And Mariam is always upfront about financials when it comes to making the decision to pursue social impact. 
"You'll never hear us say that money doesn't matter," Mariam says. "Everyone's financial needs are different, which we know. We've actually had conversations with people accepted to the fellowship who had a huge amount of debt, and after an honest conversation, told them it might be better to take a higher paying corporate job. Everyone's journey into social impact is going to be different, and if some need to enter it later, then that's okay." 
Many trends seem to be contributing to millennials' pursuing their passion instead of dollar signs. One, Ryan noted, is that millennials are delaying marriage and therefore have less financial responsibility. Another is that people are prioritizing happiness over wealth.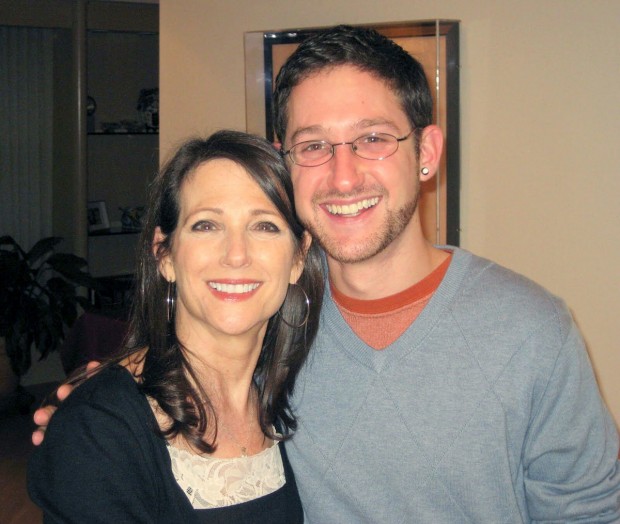 "I think in a lot of ways, my parents' generation was overworked," said Ryan. "I saw how much they worked and how draining it was. I wanted to do something different that spoke to my heart, and I felt like that was a risk I could take because of my privilege. I knew I could be okay and do something that wasn't as well-paid as long as I could just pay my own bills. A lot of folks aren't in that position." 
As the world adjusts to millennials' values, they should also prepare themselves for Gen Z, the demographic succeeding us. Mariam often works with members of this generation, and she finds them even more passionate and ready to change the world. 
"Gen Z is just now starting to enter the workforce, so it'll be exciting to see what they do," says Mariam. "They are very fired up and have a lot of questions and are ready to shake things up even more." 
Editor's Note: For more on this topic, read A Toast to Millennial Magic by Cindy Gabriel. Also, read My Quarter-Life Crisis by Pooja Salhotra, where she shares her decision to leave Harvard Law School and choose a different path.
Want more buzz like this? Sign up for our Morning Buzz emails.
To leave a comment, please log in or create an account with The Buzz Magazines, Disqus, Facebook, Twitter or Google+. Or you may post as a guest.