Our City's Cookbooks
What Houston chefs write and read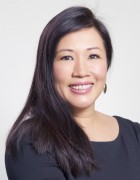 Click the Buzz Me button to receive email notifications when this writer publishes a new article or a new article in this column is published.
For decades, books from Houston chefs were few and far between. We stored delicious gems from the legendary Tony Vallone, Brennan's of Houston, Le Colonial chef Nicole Routhier, and the Houston Chronicle's former food editor, Ann Criswell, high up on our bookshelves (in case of floods). However, in the past few years, we've seen a crop of culinary tomes from Houstonians – just in time, too, as more people are eating at home. 
According to the NPD Group, people's food expenses are split evenly between dining out and eating in. However, 82 percent of their meals are prepared at home. Tight finances, stagnant wages and increasing housing expenses factor into this trend. So, for home cooks with deep-seated cravings, here are some cookbooks from local chefs and restaurateurs, as well as some of their favorite cookbooks, to put on your holiday gift list. 
Cook Like a Local, by Chris Shepherd and Kaitlyn Goalen (Clarkson Potter, $35), is a bold expedition into Houston's ethnic markets and restaurants, in which Shepherd, a James Beard Award-winning chef, delved into the umami soy-and-fish flavors that have molded his adopted city into a culinary destination. He says he wanted to "show people who we are as Houstonians. I wanted, too, to show people the roadmap that I've been on." 
He starts the journey by illustrating flavors and foods from different cultures, with an entire chapter on fish sauce and recipes, including pork riblets in fish sauce caramel. Other chapters explore chilies, soy, rice, spices and corn. However, don't expect a by-the-book recipe for pad thai. Here, Shepherd wants readers to stretch their culinary boundaries by applying these essential ingredients to such inspired creations as chile tater tot casserole, shawarma meatballs with field pea hummus, and Korean-style sloppy joes. 
Writing the book was a four-year process that started from scratch because Shepherd, before this, never wrote down his recipes. "But we did save every daily menu from Underbelly, so we printed them all up and went from there, picking our favorite dishes," he says, adding that he now requires all his Underbelly Hospitality restaurants to write down their recipes, just in case he decides to write another book. So far, 16,000 copies of Cook Like a Local, in its first printing, have been sold and shipped to retailers.   
Shepherd recommends: "Momofuku: A Cookbook," by David Chang and Peter Meehan (Clarkson Potter, $40); "Zahav: A World of Israeli Cooking," by Michael Solomonov and Steven Cook (Rux Martin/ Houghton Mifflin Harcourt, $35); "The French Laundry Cookbook," by Thomas Keller (Artisan, $60); and "Poole's: Recipes and Stories from a Modern Diner," by Ashley Christensen and Kaitlyn Goalen (Ten Speed Press, $35). 
Vietnamese Houstonian Crawfish 
From Cook Like a Local, by Chris Shepherd and Kaitlyn Goalen 
Crawfish boils are a time-honored tradition along the Gulf Coast. The crustaceans are cooked in a vat of heavily seasoned water (typically) along with corn on the cob, potatoes, and sausage, and then enjoyed with a group. Hands are [the] only utensils needed. But in Houston, the best place to go get crawfish is in the Vietnamese neighborhood in Chinatown. – Chris Shepherd 
⅓ to ½ cup kosher salt
1 garlic head, cut in half crosswise to expose the cloves, plus ½ cup chopped (24 cloves)
2 large onions, roughly chopped
2 large carrots, roughly chopped
2 celery stalks, roughly chopped 
2 lemons, halved
1 (2-inch) stalk lemongrass
1 pound unsalted butter, melted
5 pounds live crawfish
¼ cup Creole seasoning 
1 Tablespoon cayenne or to taste
In a very large pot (ideally with a strainer basket set inside it), bring three gallons of water with kosher salt to boil. Add the garlic head halves, onions, carrots, celery, lemons and lemongrass. Let simmer for 15 to 20 minutes, until the vegetables are soft. Pull out the strainer basket and discard the solids. Return the strainer to the pot. 
In a saucepan over medium heat, melt the butter. Add the chopped garlic and cook until the garlic softens and smells fragrant. Reduce the heat and keep warm.
Bring the water back to a simmer and add the crawfish. Simmer for 4 to 5 minutes – the crawfish will turn bright red. Remove the crawfish from the pot using the strainer basket, letting all the excess water drip off; then put the crawfish into a very large bowl. Add the garlic butter, Creole seasoning, and 2 tablespoons of water from the pot. Toss the crawfish well to coat. Sprinkle with cayenne and toss again. Serve immediately with lots of napkins. Serves 8. 
Paulie's: Classic Italian Cooking in the Heart of Houston's Montrose District, by Paul Petronella (Green Leaf Book Group Press, $27.95), marks last year's 20th anniversary of the venerable Montrose restaurant started by Petronella's parents, Bernard and Kathy, in 1998. "We wanted to do something substantial, something that lasts longer than hiring a band and throwing a party," chef-owner Petronella says. "For us, it took two generations to run the restaurant. My parents did it for 11 years, and I put in 10 years myself, so it's more than a cookbook; it's about my family, with recipes." 
The first-person account comes to life with vivid photos from photographer Deborah Smail and highlights the restaurant's life, in addition to such popular items as the marinara and fettuccini scampi. "I wanted to share as much of Paulie's as possible without giving away too many secrets," Petronella says. "Some people were upset that I didn't share our shortbread recipe, but I did share our fusilli pasta with pesto and rigatoni Bolognese, which are easy to duplicate. I also included our fig cookie, which we make as a family during the holidays. It was one of the first things I learned to make as a kid." 
Petronella recommends "The French Laundry Cookbook," by Thomas Keller (Artisan, $60); "Mastering Pasta: The Art and Practice of Handmade Pasta, Gnocchi, and Risotto," by Marc Vetri (Ten Speed Press, $29.99); and Mario Batali's Italian cookbooks. 
From Paulie's: Classic Italian Cooking in the Heart of Houston's Montrose District, by Paul Petronella 
All of you Catholic Italians out there know these as the St. Joseph's altar cookies, or Sicilian fig cookies. These are also a Christmas tradition in my family. I first started making these with my grandmother Maw-maw Lamonte when I was in elementary school. These cookies are a great way to learn basic baking skills. – Paul Petronella 
For the Dough:  2 cups Bob's Red Mill baking flour
2 teaspoons baking powder
Pinch of salt
¼ cup granulated sugar
½ cup vegetable shortening (Crisco preferred)
1 egg
¼ cup milk
1 teaspoon vanilla extract
For the Filling:  ½ cup dry figs
½ cup dried dates, pitted
¼ cup raisins
¼ cup pecan pieces
2 Tablespoons apricot preserves (Paul recommends Bonne Maman brand)
For the Icing:  1 cup confectioners' sugar
½ teaspoon vanilla extract
2 Tablespoons milk
Colored sprinkles 
Sift the flour, baking powder,and salt in a large mixing bowl. Add sugar and mix well.  Work in the shortening with a fork. In a separate bowl, beat the egg, milk and vanilla. Combine wet and dry ingredients and beat for several minutes, until dough is formed. Knead the dough with your hands for another 5 minutes. Split the dough into two pieces, wrap with plastic, and let stand for 30-45 minutes. If you doubled the recipe, separate into four pieces. 
Finely chop the figs, dates, raisins and pecans. Add to mixing bowl and add preserves. Mix well, until ingredients are incorporated. The preserves will act as the glue. Set aside. 
Preheat oven to 375°F. Line a cookie sheet with parchment paper. 
With a rolling pin, roll out dough no thicker than ¼ inch. Do your best to roll out the dough into a square shape. You can roll dough between two pieces of parchment paper, if you want to cut down on flour mess. Cut the square in half horizontally, left to right. Along the center of each piece, fill with fig mixture. Roll into a nice tight log, sealing along the center and on the ends. Place the seam facing down. 
Cut cookies from the log, about 2 inches in width each. You can cut off the ends if they are too doughy. Also, cut three slits on one side of each cookie. Place cookies on baking sheet and fan out the side with slits. Bake for about 15-20 minutes, or until golden brown. 
Let cookies cool. Then make icing combining confectioners' sugar, vanilla and milk. Mix well, making sure it's not too runny. Brush the top of each cookie with icing. If adding sprinkles, do so right away. Makes 24 cookies.  
The Enchilada Queen Cookbook, by Sylvia Casares and Dotty Griffith (St. Martin's Griffin, $27.99), started in 2005, when chef-owner Casares launched her tamale workshops at Sylvia's Enchilada Kitchen. However, it wasn't until 2015, when she guest-starred on Food Network's Beat Bobby Flay, that the Brownsville transplant got serious about finding a publisher while filming in New York City. "It helped that I was going to be on Bobby Flay and had regional name recognition," she says. "But I didn't just roll off the taco truck. I took along sauces and food samples for them to try. My co-author, Dotty, was heating up enchiladas in the microwave while I was talking to the publisher." 
A year later, The Enchilada Queen Cookbook was released, showcasing her secret sauces and tricks. "My restaurant is known for the chili gravy. You must try that one at home. It's flawless," she says. "My flautas, my rice, they're all classics. The enchiladas rojas, my mom loves those. My Tia Lupe's cinnamon cookies and the pumpkin empanadas – those bring back sweet memories, coming home from school, and my mom would be baking them, usually during cooler weather or the holidays."
Her recipe for beef fajitas took her the longest to perfect. "Too many marinades overwhelm the flavor of the meat," she says. "My goal was to tenderize, but still have the beef flavor." She instead relies on lots of fresh garlic, fresh onions, soy sauce and a seasoning blend. 
Casares recommends "Barefoot Contessa Cookbook Collection: The Barefoot Contessa Cookbook, Barefoot Contessa Parties!, and Barefoot Contessa Family Style" (hardcover), by Ina Garten (Clarkson Potter, $99.99); books by Flay; and "The Flavors of Life: Culinary Reflections of Mary Nell Reck," by the  Coronado Club of Houston (out of print).
From The Enchilada Queen Cookbook, by Sylvia Casares and Dotty Griffith 
Small disc-shaped cookies known as polvorones are among my favorite Mexican sweets. These two-inch rounds are typically served on special occasions, especially birthdays, weddings, and major holidays.
This recipe is based on the cookies I remember my aunt, Tía Lupe, making. Well known for her polvorones, Tía Lupe sold her cinnamon sugar-sprinkled cookies all over the region for parties and big events… This recipe calls for freshly ground Mexican cinnamon because it makes an appreciable difference in the flavor. – Sylvia Casares
Vegetable oil or cooking spray
1 Tablespoon (from 4 sticks) freshly ground Mexican cinnamon, or regular ground cinnamon
3 cups all-purpose flour
1 cup sugar
2½ teaspoons baking powder
¼ teaspoon salt
2 cups vegetable shortening (Crisco preferred)
2 large eggs, lightly beaten
For Mexican Cinnamon Sugar (Recipe below): ½ cup sugar
1 Tablespoon freshly ground Mexican cinnamon 
Preheat oven to 350°F. Lightly coat a cookie sheet with oil or cooking spray. In a large mixing bowl, combine the cinnamon, flour, sugar, baking powder and salt. Using a large wooden spoon or your hands, blend the dry ingredients. Using a pastry cutter, blend in the shortening until the mixture resembles coarsely ground cornmeal. Add the eggs to the flour mixture. Using a spatula, blend well to make a smooth dough. Knead for about 1 minute.
Break off pieces of dough and roll to the size of a walnut. You should have about 36 pieces. Place the rounds of dough about 2 inches apart on the prepared cookie sheet. Press with your fingers and flatten to ½ inch thick. The cookies should be about 1 inch apart. Bake for 15 to 20 minutes, until light golden on the bottom. Place the cookie sheet on a rack to cool for about 10 minutes. Sprinkle the tops of the cookies with cinnamon sugar. Store in an airtight container at room temperature for 1 week or freeze for up to 3 months. Makes 36 cookies.
To make Mexican Cinnamon Sugar: In small bowl, blend ½ cup sugar with 1 tablespoon freshly ground Mexican cinnamon. Mexican cinnamon, or canela, is Ceylon, or "real" cinnamon, and is different from typical ground cinnamon found in most supermarkets. Typical grocery-store cinnamon is cassia, or Saigon cinnamon. Mexican cinnamon is softer, more like vanilla, while cassia is bolder and spicier, the flavor most North Americans are used to. To use Mexican cinnamon, you usually have to grind it yourself: Place Mexican cinnamon sticks between two sheets of plastic wrap. Using a small hammer or mallet, crack the sticks into small pieces before placing in a spice grinder or blender. Process until finely ground. Pass through a fine sieve, such as a tea strainer, to remove larger pieces.
Recipes from My Home Kitchen, by Christine Ha (Rodale, $24.99), was a no-brainer after winning Season 3 of MasterChef on Fox, but that didn't make it easier. Ha was given three months to submit 100 recipes, "so it was non-stop writing, cooking, and re-cooking." 
The legally blind Houstonian captivated millions of viewers across the globe with her determination and creativity. Ha's winning recipes are featured in her New York Times best-selling book, which includes Bombay flatbread and braised pork belly. The University of Houston graduate suggests trying the chicken tikka masala. She credits this recipe with saving her from the chopping block on "MasterChef," adding "Don't let the list of ingredients intimidate you. The recipe itself is very easy to execute and delicious."  
Another recipe she's proud of is her mama's eggrolls, a popular item at the Blind Goat, her food concept in downtown's Bravery Chef Hall. A whole chapter is devoted to her mother's Vietnamese cooking. The other chapters are an eclectic collection of her favorite dishes, including a section on Western classics, featuring chicken pot pie and meat loaf. 
Ha recommends "The Food Lab: Better Cooking Through Science," by J. Kenji López-Alt (W. W. Norton & Company, $49.95); "Momofuku Milk Bar," by Christina Tosi (Clarkson Potter, $35); "Salt, Fat, Acid, Heat," by Samin Nosrat (Simon and Schuster, $37.50); and "The Joy of Cooking," by Irma S. Rombauer (Scribner, $35). 
Stir-Fried Macaroni with Beef (Nui Xao Bo)
From Recipes from My Home Kitchen, by Christine Ha
Called nui for short, this is another food from my childhood that evokes true comfort. Like sticky rice with Chinese sausage, nui is another recipe my mother turned to when she was short on time but long on love. I just love the effortless, 1-bowl experience this stir-fried macaroni offers: the savory beef, sweet and tangy tomato paste, heat of the garlic, and umami of the Maggi sauce, all mixed in with the jaunty macaroni noodles. It's perfect for kids! – Christine Ha
1 package (16 ounces) elbow macaroni
½ pound ground beef
½ onion, chopped
2 cloves garlic, minced
Salt and freshly ground black pepper
1 Tablespoon tomato paste plus additional, if needed
1 teaspoon Maggi sauce
In a large pot, cook the macaroni according to package directions until al dente. Drain and rinse under cold water. Heat a wok over medium-high heat. Cook the beef, onion, garlic, and salt and pepper to taste until the meat is browned. Drain the excess fat. Add the macaroni, 1 tablespoon tomato paste, and Maggi sauce and mix well. The macaroni should be thinly coated in tomato paste; add more tomato paste if necessary. Serve warm. Serves 6.
Possible substitutes: Ground turkey, ground pork, or even slices of flank or top round beef (always cut across the grain) can be substituted for the ground beef. In a pinch, soy sauce can be used instead of Maggi sauce – but in an authentic Vietnamese kitchen, there's always a bottle of Maggi next to the fish sauce.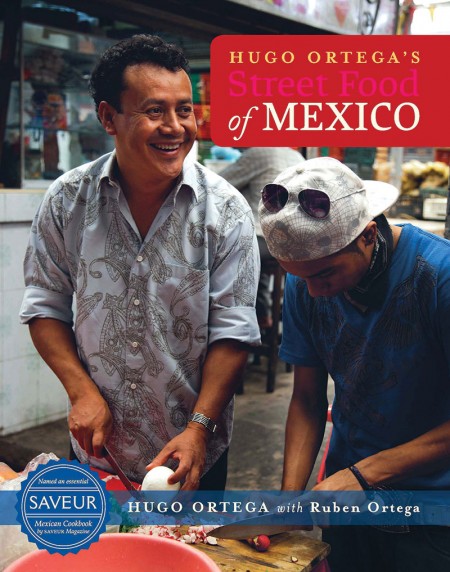 Hugo Ortega's Street Food of Mexico, by Hugo Ortega (Bright Sky Press, $34.95), was followed up a year later by Backstreet Kitchen: Seasonal Recipes From Our Neighborhood Cafe, by Tracy Vaught and Hugo Ortega (Inwood Publishing, $34.95). The two books are as different as night and day, even though both come from the dynamic husband-and-wife team of Vaught and Ortega, owners of Backstreet Café, Hugo's, Xochi and Caracol. Street Food of Mexico, which was named one of six essential Mexican cookbooks by Saveur, is a vibrant and personal journey, with the James Beard Award-winning chef Ortega and younger brother/pastry chef Ruben as your gregarious guides. It is a homage to Mexico's street vendors and to a rich family tradition. 
Hugo recalls helping his uncle sell tacos and barbacoa in Mexico City when he was 8 or 9 years old. "This is food for the masses," he says. "But the quality is outstanding." 
 "I felt in my heart that I had to (write this book)," Ortega adds. "My grandmother was a great cook, but she didn't know how to read or write. Neither did my mother. I wanted to leave some idea of who I am and impart these recipes to the next generation." 
Backstreet Kitchen also celebrates tradition and family, delving into the backstory of one of the most successful restaurant teams in the city The book coincided with the 30th anniversary of  Backstreet Café, the River Oaks restaurant started by his wife, Vaught, and her uncle, Jack Blalock Jr., in 1983. About four years later, Ortega applied for a job as the dishwasher at Backstreet, Vaught and Ortega fell in love, and the rest is history.
The Backstreet cookbook contains about 120 recipes of favorites and seasonal dishes. Street Food of Mexico includes 100 recipes, accompanied cooking tips and lush location photography from  award-winning food and travel photographer Penny De Los Santos.
Ortega recommends: "Chez Panisse Vegetables," by Alice Waters (HarperCollins, $36.99); "Chez Panisse Fruit," by Alice Waters (William Morrow Cookbooks, $34.99); "Beard On Bread" and "The James Beard Cookbook," by James Beard (out of print); and "An American Place: Celebrating the Flavors of America," by Larry Forgione (William Morrow & Co., $30). 
From Hugo Ortega's Street Food of Mexico, by Hugo Ortega 
These empanadas were inspired by a recent visit to a seafood market in Mexico City. From far away, we heard what sounded like drums but was actually rolling pins hitting the table as three young men rolled out dough, placed filling in center, formed the empanada, then fried it, all in a matter of what seemed like seconds. – Hugo Ortega
For the dough: 3 cups all-purpose flour
1½ teaspoon kosher salt
1 stick (4 oz.) unsalted butter, cubed, chilled
2 eggs, lightly beaten
For the filling: ⅓ cup olive oil
½ cup finely chopped white onion
4 garlic cloves, peeled, minced
6 tomatoes, seeded, cut into ½-inch cubes
2 dried bay leaves
1 teaspoon dried Mexican oregano, crumbled
4 teaspoons capers, coarsely chopped
1 jalapeño pepper, seeded and finely chopped
3 Tablespoons distilled white vinegar
2 Tablespoons salsa inglesa (Worcestershire sauce)
1 pound medium cocktail shrimp, peeled, coarsely chopped
10 to 12 cups corn oil for frying
For the dough: Place flour, salt, butter, lightly beaten egg and ½ cup ice water in a food processor. Pulse until dough begins to form a ball. Transfer onto a piece of plastic, wrap tightly and refrigerate at least 1 hour before using.
For the filling: Place large frying pan over medium heat, add olive oil to pan and preheat 2 minutes. Add onion and garlic and cook 3 minutes. Add tomatoes, bay leaves, oregano, capers and jalapeño and cook, stirring, 2 minutes. Add vinegar and salsa inglesa and cook 2 minutes more. Reduce heat, add shrimp and cook until no longer opaque. Add salt to taste. Transfer mixture to a sheet pan and allow to cool in refrigerator.
For the empanadas (make ahead up to 1 day): Divide the dough into six equal dough balls. Working one at a time and using a rolling pin, roll each dough ball into circles, about 8 inches in diameter and ⅛ inch thick. Place 2 tablespoons of filling in the center. Lightly brush edges with water, fold one side over mixture and lightly twist and pinch edges to seal. Place raw empanadas on parchment-lined tray sprinkled with flour; cover with more parchment paper, then plastic wrap. Refrigerate. Fry just before serving. 
Before serving: Place corn oil in Dutch oven, preheat to 350°F. Working one at a time, deep fry each empanada until golden brown, about 3 minutes. Place cooked empanadas on paper towels to drain. Serve on a warm platter and accompany with mayonnaise and Valentina sauce. Makes 6 servings.
From Backstreet Kitchen: Seasonal Recipes From Our Neighborhood Cafe, by Tracy Vaught and Hugo Ortega.
This has been part of the menu for at least 20 years as the side to the Backstreet classic Red Corn Chicken Enchiladas. The following recipe is for a large Corn Pudding to serve family-style, the way we offer it on our Thanksgiving and Christmas to-go menus. – Tracy Vaught and Hugo Ortega
7 cups fresh corn kernels
2 whole eggs
2 whole eggs, separated
2 cups heavy cream
1 Tablespoon granulated sugar
½ teaspoon coarse kosher salt
½ teaspoon freshly ground black pepper
¼ teaspoon ground nutmeg
Pinch ground cinnamon
4 Tablespoons unsalted butter, melted, cooled
Place corn kernels in a large saucepan and add enough water to barely cover, about ½-inch above. Place over medium-high heat and bring to a boil. Leave boiling until tender, about 15 minutes more. Remove from heat, strain and cool completely.
Meanwhile, preheat oven to 325˚F. Lightly spray a 3-quart baking dish and set aside.
Place eggs and yolks, heavy cream, sugar, salt, black pepper, nutmeg, cinnamon and ½ amount of corn kernels in the blender and process to a smooth consistency, about 5 minutes. Process corn mixture in the blender until light and airy. The mixture should resemble the texture of a fruit smoothie. Transfer to a large bowl and add the remaining corn kernels and melted butter. Mix to combine.
In a separate clean bowl, beat the egg whites to soft peaks. Fold into corn mixture. Transfer mixture into prepared baking dish. Place baking dish in a large roasting pan and add enough water to fill ¾ of the way. Cover and place in oven (see note below). Bake in water bath for 1 hour and 30 minutes, or until a toothpick inserted in the center comes out clean. Remove from oven, uncover, and return to oven for an additional 15 to 20 minutes to lightly brown the top. Serves 8.
Note: To bake, place a sheet pan over the roasting pan. Do not use aluminum foil to cover because it entraps the air and will cause the corn pudding to puff up.
Houston Cooks: Recipes from the City's Favorite Restaurants and Chefs by Francine Spiering (Figure 1 Publishing Inc., $32.99) is a compilation of recipes from many of the city's top chefs and popular restaurants. Edible Houston magazine editor Spiering is a savvy culinary guide across the largest city in the South and Southwest. With more than 14,000 restaurants to choose from, the Dutch-born Le Cordon Bleu graduate relied on spreadsheets to narrow her choices down to 40 dynamic, diverse chefs, along with 80-plus recipes. The 233-page journey is accompanied by beautiful, atmospheric photographs by Chris Brown. 
Flipping through the colorful, robust pages, you may recognize many familiar faces and restaurants, including Fadi Dimassi of Fadi's Mediterranean Grill, Justin Yu of Theodore Rex, Kaiser Lashkari of Himalaya Restaurant and Paul Friedman of Peli Peli. The recipes are as diverse as the chefs and restaurants, such as Dessert Gallery & Café chef-owner Sara Brook's famous Luscious Lemon Squares and Izakaya chef Jean-Philippe Gaston's Menoodle Ramen, which is a play on ramen noodles and traditional Mexican menudo. The book in many ways reflects the future direction of the city's food scene. "I see more and more chefs doing flavor combinations that are bold and personal. You're getting more and more of a sense of place," Spiering says.
Spiering recommends: "The New Book of Middle Eastern Food," by Claudia Roden (Knopf, $40), "Thai Food," by David Thompson (Ten Speed Press, $45), "Mexico: The Cookbook Hardcover," by Margarita Carrillo Arronte (Phaidon Press, $49.95) and "Peru: The Cookbook Hardcover," by Gastón Acurio (Phaidon Press, $49.95).
From Houston Cooks: Recipes from the City's Favorite Restaurants and Chefs by Francine Spiering
This is a culinary play on ramen noodles and menudo, a traditional Mexican beef tripe soup. Instead of tripe, (Izakaya) chef Jean-Philippe Gaston combines adobo flavors with gelatinous, collagen-rich pork trotters, which have a similar texture. As pork ramen stock requires all-day tending, pork ramen concentrate is a great alternative; it can be found in Japanese supermarkets or purchased online.
Ramen stock:
1 Tablespoon vegetable oil
1 large onion, chopped
1 large carrot, chopped
2 stalks celery, chopped
4 pounds pork trotter
3 (2-oz.) packages concentrated pork stock
Adobo:
8 guajillo chiles, stemmed and seeded
5 chiles de arbol, stemmed and seeded
1 yellow onion, roughly chopped
3 cloves garlic, crushed
Juice of 1 lime
Juice of 1 orange
1-2 cups chicken stock
Salt
Assembly:
½ cup adobo, plus extra to taste (see below)
6-8 cups Ramen Stock (see below)
2 cups cooked chickpeas
2 cups chopped reserved pork skin (see below)
2 large eggs
1 (16-ounce) package ramen noodles
Garnish:
1 cup shredded Napa cabbage
1 avocado, chopped
1 white onion, thinly sliced
6-8 radishes, thinly sliced
4-8 slices jalapeño pepper
½ cup bean sprouts
2 lime wedges
Ramen stock: Heat oil in a stockpot over medium heat. Add onion, carrot, and celery and sauté for 5 minutes. Add trotters and 3 quarts of water and bring to a boil. Reduce heat to low and simmer for 6-8 hours, until the meat is falling off the bone. (The trotters should be fully submerged at all times. If necessary, add more water.) Use a slotted spoon, remove trotters and let it cool.
Strain stock into another saucepan. Add concentrated pork stock while ramen stock is still hot and set aside. Remove meat from the bones, reserving the skin. (Makes 3 quarts.)
You now have ready-made ramen-style stock at your fingertips. (Leftover stock can be stored in an airtight container in the freezer for up to 3 months.)
Adobo: In a stockpot, combine chiles, onion, garlic, lime and orange juice, and enough chicken stock to just cover the chiles. Bring to a boil, then reduce heat to medium-low and simmer for 45 minutes. Strain cooking liquid into a large pot or bowl.
Transfer strained solids to a blender and blend on medium speed. Gradually add in cooking liquid, 1 cup at a time, until mixture forms a thick paste. Season with salt. (Leftover adobo can be stored in the refrigerator for up to 2 months. Use it as a marinade for beef or chicken, or add to beef chili.)
Assembly: In a saucepan, combine adobo and stock to make adobo broth. (Add more adobo for more intense taste.) Add chickpeas and pork skin and bring to a boil.
Bring a small saucepan of water to a boil. Add eggs and cook for 5 to 6 minutes. Drain, then transfer eggs to a bowl of ice water to cool. Peel and halve lengthwise. Set aside.
Bring a large saucepan of water to a boil, add noodles, and cook according to the package directions. Drain and divide between four bowls. Using a slotted spoon, transfer chickpeas and pork meat (including skin) to the bowls. Ladle hot adobo broth over the noodles. Top with egg and garnishes. Makes 4 servings.
Editor's note: Buzz dining columnist Dai Huynh is a James Beard food-journalism award winner and longtime Houston-based restaurant writer.
People in this article:
Tony Vallone
,
Nicole Routhier
,
Ann Criswell
,
Chris Shepherd
,
Kaitlyn Goalen
,
David Chang
,
Peter Meehan
,
Michael Solomonov
,
Steven Cook
,
Thomas Keller
,
Ashley Christensen
,
Paul Petronella
,
Bernard Petronella
,
Kathy Petronella
,
Deborah Smail
,
Marc Vetri
,
Mario Batali
,
Sylvia Casares
,
Dotty Griffith
,
Ina Garten
,
Mary Nell Reck
,
Christine Ha
,
J. Kenji López-Alt
,
Christina Tosi
,
Samin Nosrat
,
Irma S. Rombauer
,
Hugo Ortega
,
Tracy Vaught
,
Ruben Ortega
,
Jack Blalock Jr.
,
Alice Waters
,
James Beard
,
Larry Forgione
,
Francine Spiering
,
Fadi Dimassi
,
Justin Yu
,
Kaiser Lashkari
,
Paul Friedman
,
Sara Brook
,
Jean-Philippe Gaston
,
Claudia Roden
,
David Thompson
,
Margarita Carrillo Arronte
,
Gastón Acurio
Want more buzz like this? Sign up for our Morning Buzz emails.
To leave a comment, please log in or create an account with The Buzz Magazines, Disqus, Facebook, or Twitter. Or you may post as a guest.