Spice is Life
Where to find Sichuan food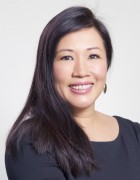 Click the Buzz Me button to receive email notifications when this writer publishes a new article or a new article in this column is published.
A wave of Sichuan (or Szechuan) restaurants has opened in the last 12 months. The rise of food from the Land of Plenty reminds me of the mid-2000s when sushi caught on and, more recently, the ramen and poke craze.
My family frequently treks to Houston's sprawling Chinatown to slurp on homemade dan dan noodles, cumin lamb, and spicy stir-fried eggplant at Mala Sichuan. If too tired for the stop-and-go traffic on Bellaire Boulevard, we'll drop into Yunan Yang's Pepper Twins for the Fish Swimming in Pickles and crispy Golden Eggplant with salted duck egg yolk. About two years ago, Yang shared her ambition to open 20-plus Sichuan restaurants in the Houston area, plus dozens more in major U.S. cities. She has four now, but it seems that others have the same idea. 
The beneficiaries are Houston diners addicted to the lip- and tongue-numbing sensations known as mala. But it isn't just our city that Sichuanese cooking has conquered. Fellow restaurant writers and food editors have noted it has made inroads in London, New York, San Francisco, Vancouver and other dining cities. 
With the rise in Sichuan's popularity, restaurateurs are less timid about opening beyond the borders of Chinatown. That's good news. I don't always want to make the 20-minute drive to Mala Sichuan in Chinatown. Now, I can now stay off the tollways and still dive into spicy boiled fish. 
One rainy afternoon, I get a phone call from my Chinese friend, Jane Liu, who lives near West U. "We're going to Mama's Kitchen for lunch," she says. The name didn't ring a bell. "You'll like it," she adds. 
In about 10 minutes, I'm pulling into the postage-sized parking lot of Mama's Kitchen. Diners pack into the diminutive, 4-month-old space, next to a swanky hair salon. Our group of three arrives early to snag a table, not to mention parking. Inside, nearby office workers, Chinese families, and international students gather around wooden tables. Jane orders the interactive Hand Beat Eggplant, spicy beef tenderloin spangled with silken tofu, and red braised pork fragrant with ginger.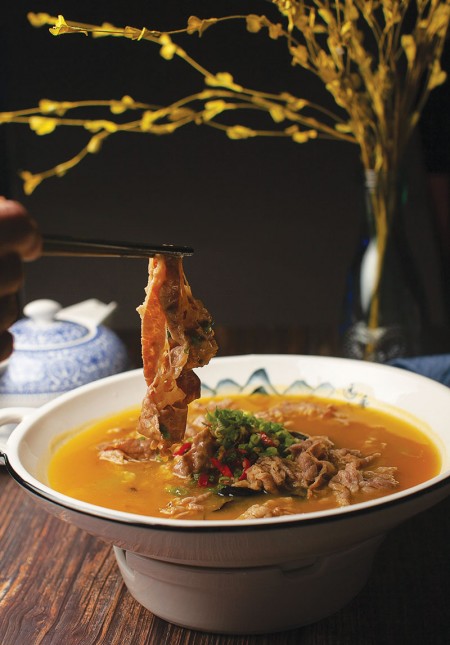 Until Mama's Kitchen came along, Mala Sichuan on Bellaire Boulevard topped Jane's list of Sichuan favorites. "It doesn't drown the tastes and textures of dishes with chile oil and salt," she says. Neither does Mama's Kitchen, the businesswoman adds, plus it serves some unique, traditional dishes.
Take the boiled eggplant – diners employ a wooden pestle to pound in bell peppers and garlic oil. Along with jasmine rice, the silkened dish helps to subdue salty, savory seafood and meat dishes. 
Plain, understated flavors are as important as the clamorous dance of chiles, fermented black beans and pickled vegetables, Jane says. "In Sichuan, like the rest of China, it is about balance." So diners will couple dried red chile-laden dishes, such as crispy chicken, with straightforward stir-fried greens.  
A bowl of clear-simmered soup sits at the center of many family tables. It is plain jane when compared to nearby dishes slicked with chili oil. But the mellow soup made with either oxtail, pork, chicken or duck remnants serves as a palate cleanser. My Chinese friends say it helps to soothe chile-scorched throats and provide a pleasing contrast to the "dry" rice. In many parts of China, it isn't unusual to eat a meal without a drink, so in this case, the soup doubles as a beverage. 
Many Americans, like myself, associate Sichuan with the buzzy tingle of Sichuan peppers, but these fragrant orbs are not part of the pepper family. They're citrus berries from the prickly ash tree. Sichuan pepper owns the misnomer thanks to a molecule called hydroxy-alpha sanshool, which causes that odd prickly sensation.
China has eight regional cuisines. Hunan and Guangdong (Cantonese) have dominated our local food scene until now. You'll find Sichuan pepper in cupboards all over China; it is part of the famed five-spice powder. But only Sichuan has fully embraced the "buzzy" tingly qualities of hua jiao peppercorns, says 26-year-old Vivian Wang, co-owner of Mama's Kitchen with husband Alec. 
"Alec and I run the business," she says. "But it's my mother who knows how to control the flavors." 
Mom Tianxiu Peng is a Sichuan native who has settled in Houston to help Vivian with her restaurant and baby. Meanwhile, Vivian's dad remains in Chongqing, the hot pot capital that was part of Sichuan until 1997. Every few months, he supplies Mama Kitchen's with spices and Sichuan peppercorns, which are not spicy, Vivian says. It is the chiles that give Sichuan its fiery reputation.  
After Mama's Kitchen, another West U friend directed me to Hu's Cooking. The contemporary restaurant, with its blond-wood aesthetics, quickly garnered fans from the Medical Center, Bellaire and Rice University area. Owner John Hu helped start another Sichuan restaurant, Cooking Girl, a block away on West Holcombe Boulevard. Soon after the former architect severed ties with Cooking Girl, he opened Hu's.
His website touts a different kind of Chinese fusion, with a unique twist and interpretation of Taiwanese and Sichuanese food. Take, for example, the tender, white boa buns with garlic beef and green scallions. Traditionally, northern Chinese cooks make this with pork. 
Across 610 Loop in the heart of the Galleria area, Fei Fei Yang has charted a bold endeavor with the 1,800-square-foot Taste Sichuan Bistro in Centre at Post Oak. The shopping center is home to Nordstrom Rack, Morton's Steakhouse, Grand Luxe, Moxie's Grill & Bar and Arhaus Furniture.
The energetic restaurateur hopes to captivate diners with elegant presentations and less well-known standards from the land-locked southwestern Chinese province. Yes, she anticipates some raised eyebrows. After all, she opened the popular hole-in-the-wall Sichuan Noodles seven years ago in Chinatown. It showcases 30 noodle dishes, most of them ranging between $8.95-$10.95. So, she understands that for many diners, Chinese cooking fits snuggly into the cheap-eat category. 
That shouldn't be, she says, given that China's cuisines are ancient and complex. She hopes to persuade Houston diners to have a greater appreciation for Sichuan after they sample chefs  Qiang Qin and Ling Zeliang's refined interpretations. Many Sichuan dishes have wit, surprising and enchanting diners, she says. 
Her most popular dish sells for $31.95. It consists of two sizable roasted New Zealand legs of lamb topped with peppers and an enticing fermented black bean sauce. So far, it has received rave reviews online. Yes, there is a hint of heat, but the dominant taste is "lamb" and a multitude of other flavors. 
Another show of restraint is the Boiled Fish Slices, which arrived on a beautiful wooden platter with a U-shaped handle. For $15.95, it easily served two people, and four with another entrée. At other Sichuan restaurants, this delicate flounder dish stumbles in a sea of red chili oil. Here, I savored the subtle brininess and the vegetal hum of fresh Sichuan green peppercorns and serrano peppers. 
Fei Fei refrigerates the perishable Sichuan green peppercorns to preserve the herbaceous notes. Its sibling, the more common dried red peppercorns, possesses flowery, citrus notes underlined by wood tones. 
Sichuan food is about a variety of flavors, and spicy is only one, Fei Fei says. There is saltiness, sweet and sour, bitter, and even smoky. The magic is when all those flavors are masterfully combined. When done correctly, the diner can pick up those nuances, and each dish will taste distinct. But in the hands of an amateur, Sichuan cuisine suffers, and dishes taste all the same.
"There are so many Sichuan flavors to explore," Fei Fei says. "I hope to introduce them to diners."  
While wrapping up my research on the food of Sichuan, my sister emailed me about Wula Buhuan on Briar Forest in the Energy Corridor. The restaurant is from Jojo Wang, the owner of Spicy Girl Midtown. I'm already making plans to check out her new concept on Chinese New Year on January 25 and celebrate the Year of the Rat over double-cooked pork and kung pao chicken. As the waiter said on the phone, Wula Buhuan loosely translates to, "Life without spice is no fun."
Sichuan restaurants in Houston
New kids on the block 
● Hu's Cooking, 2502 W. Holcombe Boulevard, 713-660-0020
● Mama's Kitchen, 3815 Richmond Ave, Suite B, www.themamaskitchen.com
● Mian, 9600 Bellaire Boulevard, Suite 102B, 281-974-1252
● Taste Sichuan Bistro, 5000 Westheimer, www.tastesichuan.com
● Wula Buhuan, 13346 Briar Forest Drive, www.wulahouston.com
Oldies, but goodies
● Chengdu Taste, 9896 Bellaire Boulevard, Suite A, www.chengdutastehouston.com
● Mala Sichuan Bistro has three locations: 9348 Bellaire Blvd., 1201 Westheimer Road, and, in Katy, 23119 Colonial Parkway, mala-sichuan-bistro.business.site
● Pepper Twins has four locations: 1915 W Gray St., 315 Fairview St., 3915 Kirby Drive and, in Katy, 1315 W Grand Parkway South, www.txpeppertwins.com
● Schezuan House, 9252 Bellaire Boulevard, Suite C, 832-581-2091
● Sichuan Noodles in Dun Huang Plaza, 9889 Bellaire Boulevard, C305, 832-831-3038
● Spicy Girl, 917 Winbern, spicygirl.business.site
Editor's note: Buzz dining columnist Dai Huynh is a James Beard food-journalism award winner and longtime Houston-based restaurant writer.
Want more buzz like this? Sign up for our Morning Buzz emails.
To leave a comment, please log in or create an account with The Buzz Magazines, Disqus, Facebook, Twitter or Google+. Or you may post as a guest.