A Change of Plans and the 'New Normal'
Click the Buzz Me button to receive email notifications when this writer publishes a new article or a new article in this column is published.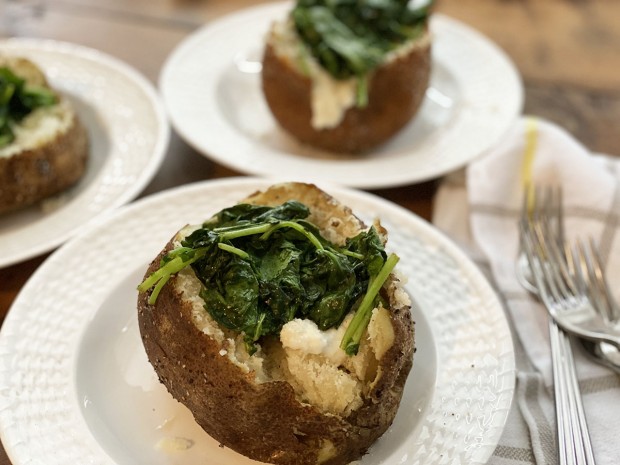 I'm going a little bit rogue here. Cindy Burnett, my friend and the book reviewer for The Buzz, and I had planned to collaborate again this year (correction – this week; my head isn't straight), with her reviewing a cookbook - Amá: A Modern Tex-Mex Kitchen – and me cooking a recipe from the book. I had planned on trying chef and author Josef Centeno's queso and homemade tortillas, thinking we've reached the point where we should all be eating queso by the spoonful, and tortilla-making could be a fun project at home. 
Then I remembered next week is Passover. So I thought maybe I should write about and cook a Passover recipe. 
Then I decided Passover is so weird this year, all virtual and distanced, that I couldn't bring myself to get excited about a Passover recipe. 
So I bought everything to make the queso and tortillas. And then life in our "new normal" happened.
Like it has with everyone else, the chaos and unknown of COVID-19 and being at home has gone to my brain. Obviously, I'm not remembering things I'm supposed to (like committing to a friend, or holidays). The whole thing got really real when the stay-at-home deadline was moved up a month. (A month! That announcement made me feel something deep inside, the best I think I can describe it is claustrophobia.)
And then we had to spend an unfortunate afternoon in the ER – not for corona! – after a child suffered a little running mishap trying to escape the stress of online school at home and ACT practice. Without going into the full extent of the injury, I'll just say that I'm busy dishing out ice cream and making thin, pureed soups. (I tried thin, pureed mashed potatoes, but those went the way of the trash can.) Many thanks to the hazmat-suited doctors at the Methodist ER on Kirby and 59. I'll just say that here, since all I could see of you was your eyes and I would not be able to pick you out in a lineup.
This is a very, very long explanation of why "Back Porch Table" is featuring Baked Potatoes with Greens and Cheese this week. Not that this is an inferior thing to make. The fact is, baked potatoes have always been my go-to when I want to forgo the dining room table and curl up on the couch in front of a movie (totally against our usual dinnertime rules). I want to curl up on the couch.
These Baked Potatoes with Greens and Cheese are actually delicious, even if you don't feel like crawling under the table. They're potatoes baked the right way, with lots of salt and pepper on the crispy skins, topped with garlicky greens and – don't scoff – cottage cheese and grated parmesan, which melt inside of the potato making a creamy, fluffy dream of a potato. It's kind of like putting creamed spinach inside a potato, but this, to me, is better because instead of a puree situation, you can actually taste all of the components.
I hope this potato brings you comfort like it does me. We'll have queso and tortillas next week, when we hopefully have a little more energy. And if you're doing a virtual Passover, I hope it's wonderful.
Baked Potatoes with Greens and Cheese
Ingredients: 
4 baking potatoes, scrubbed and dried
Olive oil
Salt 
Fresh ground pepper
2 garlic cloves, smashed
½ pound greens (I like a baby kale and baby spinach mix)
2 cups cottage cheese
½ cup grated parmesan
Recipe directions: 
Preheat the oven to 450. With the tip of a knife, pierce the potatoes four times each (this keeps them from exploding). Rub the potatoes all over with olive oil, and sprinkle all the sides with salt and pepper. Put the potatoes in the oven, directly on the grates, and bake them for an hour, or until the outsides are browned and a knife inserted into the potatoes slides in easily.
Heat about two tablespoons of olive oil in a skillet over medium-low heat. Add the smashed garlic, and sauté for 1 minute. Add the greens, and season them with salt and pepper. Cook the greens for a few minutes, just until they are wilted.
Slice the potatoes open down their middles, and squeeze either end to fluff them out. Season the insides with salt and pepper. Spoon the cottage cheese and parmesan evenly into the potatoes, and top them with the greens. 
Editor's note: Find Passover recipes and inspiration here.
Want more buzz like this? Sign up for our Morning Buzz emails.
To leave a comment, please log in or create an account with The Buzz Magazines, Disqus, Facebook, Twitter or Google+. Or you may post as a guest.