LIKE: Film Addresses What We Don't Like about Social Media
Click the Buzz Me button to receive email notifications when this writer publishes a new article or a new article in this column is published.
As I draft this article about LIKE – a documentary film that shines light on the detrimental effects of social media – my iPhone dings next to me. It's my friend Snapchatting me a video of her dog. A smile spreads across my face as I watch her pup snuggle his nose right into my friend's lap. The video ends, and since I'm already on Snapchat, I figure I might as well scroll through my other friends' stories. I see that my chef-friend made some tasty-looking pasta for dinner last night. I think that I should ask her for that recipe. Another friend is giving her mom a quarantine haircut. I remember that I desperately need a haircut. More dog videos come on via auto-play. Now, what pops up is the Snapchat story from a distant acquaintance who I didn't even realize I was friends with on social media. The video is a shaky and inaudible recording of a scene from a movie that I can't quite discern. I'm not sure why but I watch the whole video anyway. 
Now, I get a ding on my laptop. It's two back-to-back Facebook messages. New Yorkers trying to lease me their apartments because they know I'm looking for a space. "Is there a laundry machine in the building?" I ask in a response. "No," they type back. Okay, I'll keep looking. I scroll through a few more apartment listings that seemingly instantaneously appear – Facebook's algorithms know I'm apartment hunting. My phone is buzzing again. It's my editor asking me to send an email to a writer. I'm on it. Now, I'm looking at my email inbox, so I might as well respond to other emails right now too. I do that – multitasking as I also respond to a few other text messages from friends. I look at the time on my phone. Nearly an hour has lapsed, and I have not written a single word of the article I'm on deadline to write.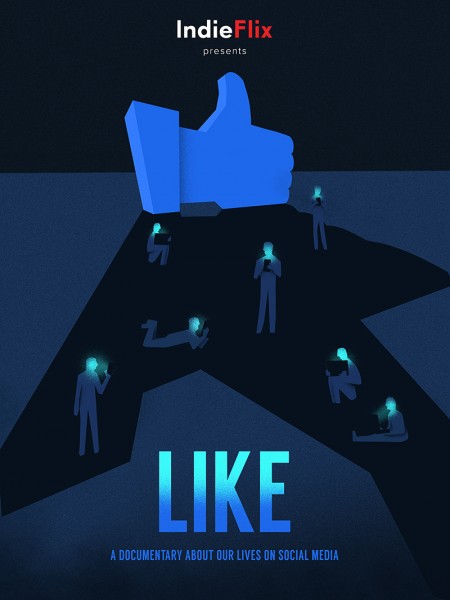 I laugh to myself. Because this – my failure to focus on the task at hand – is the very topic of the story I'm writing. This constant tug of social media is something many of us deal with day in and day out. It's exhausting. All day long, bright red notification symbols nag at us to respond to messages. Algorithms that know exactly what we want to see lure us into our tiny phone screens and hog our attention with auto-play videos. One after another they appear, showing us just what we think we want. Dog videos for me. Home-improvement videos, workout videos, delicious recipes, or something else for others. Before we know it, hours have passed, and we have not done the one thing we told our boss we would do this morning. 
This very dilemma is the subject of LIKE, a 49-minute documentary film created by IndieFlix and released in 2018. Through a webinar on Thursday evening, Crime Stoppers of Houston screened the film to the community virtually, and then opened a panel discussion with the film's director, Scilla Andreen, along with Crime Stoppers CEO Rania Mankarious and Miss Teen Texas USA Kirby Long.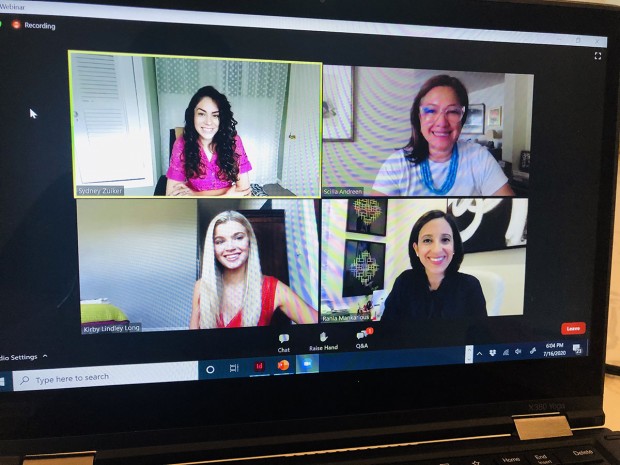 Crime Stoppers' event was especially timely. As cases of coronavirus are on the rise across Texas, many people are stuck inside their homes, relying on social media and other forms of technology to connect with friends and neighbors. That is not, in itself, a bad thing. As discussed in LIKE, technology has the capacity to help us achieve our goals and to solve some of the world's biggest problems. If we leverage it appropriately, we can accomplish big things. 
But the reality is that right now, rates of anxiety and depression are on the rise among all demographics, and social media seems to have something to do with it. Research has found that teens who spend more time on social media are more likely to report being unhappy, and higher emotional investment in social media is correlated with higher levels of anxiety.
 
Moreover, the areas of the brain associated with drug addiction are the very same areas that light up when people use social media. Specifically, when someone experiences something rewarding – like drugs or other addictive substances – a particular area of the brain that produces dopamine, the feel-good-neurotransmitter, lights up. Research finds that dopamine is released when an individual gets a social media notification, like a "mention" or "like" or comment. This in turn makes the individual want more of that reward, and the brain rewires to desire even more likes and reactions. It's this feedback loop that keeps us coming back to our phones, day after day. 
The good news? All of this is reversible. We can train ourselves to not be addicted to social media. The film offers a number of tools that viewers can immediately implement.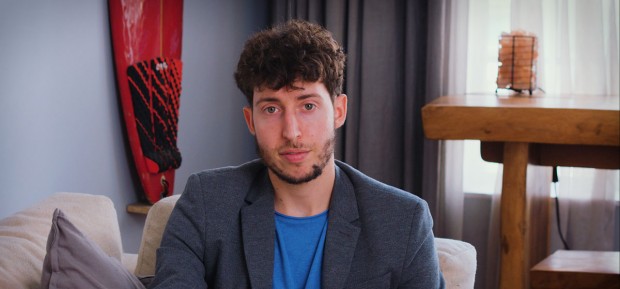 One that I enacted right away is charging my cell phone in a different room from where I sleep. Similar to the many students interviewed in the film, I usually charge my phone right next to my bed. My phone is the last thing I look at before I go to bed and the first thing I see when I wake up. I have intuitively known for quite a while that this reliance on my phone was not serving me. But it was something the film narrator, Max Strossel, said, that made me act. The bombshell he dropped: "Our first thoughts of the day are not even our own." Wow. 
So last night, I put my phone in my bathroom. It was close enough to my room that I could hear the alarm clock go off at 7:30 a.m., but far enough away that I couldn't grab it from under the covers. I slept better than I have in days. Coincidence? I think not. 
For more tools, check out the resources listed on the film's webpage here. LIKE is part of a trilogy focused on digital wellness and mental health. The first of the trilogy, Angst, features interviews with kids, mental health experts and even Michael Phelps, about anxiety. LIKE is the second, and the third film The Upstanders is about bullying and resilience. These films are currently available to watch only via community screenings that can take place online or in-person. To find a screening or learn about hosting one, click here.  
Editor's note: For more about screen addiction, read about Screenagers. Find more upcoming Crime Stoppers of Houston virtual events here and for perspectives from Crime Stoppers' CEO Rania Mankarious, check Sunday Mornings with Rania.
Want more buzz like this? Sign up for our Morning Buzz emails.
To leave a comment, please log in or create an account with The Buzz Magazines, Disqus, Facebook, Twitter or Google+. Or you may post as a guest.