Name That Tune: Gayle Martin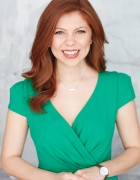 Click the Buzz Me button to receive email notifications when this writer publishes a new article or a new article in this column is published.
This week's Name That Tune is brought to you by Gayle Martin, a Bellaire-raised and Juilliard-trained concert pianist. Gayle has lived and played all over the world, but she calls Bellaire her home. Read on for excerpts from our interview. Watch her video to see if you can name the tune.
Age: 68 
Profession: Concert Pianist
Instrument: Piano
How long have you been playing the piano?
I started playing when I was 6 years old.
Did you have musical influences growing up? Or was piano something you found on your own?
My grandmother was a pianist. Rumor had it she was going to go to Europe and study to be a concert pianist. But she got married and had five kids instead! And we had a piano in the house. At that time, a lot of people had a piano in their house. It didn't matter if they played them or not.
As a young musician, did you see music as your future career?
When you learn to play an instrument, usually your talent will reveal itself right off the bat. So I was always playing at school – in assemblies, accompany the chorus, playing in the orchestra. Everyone always expected me to be a pianist! I never even thought about it. Even though I was a good student and I enjoyed academics, I saw no need to take the SATs. They are not required if you want to go to Juilliard.
What was the Juilliard experience like?
The main thing about Juilliard is that it is in New York City. To this day, I have relatives and friends who cannot believe I got on a plane by myself at 18 and flew to New York City. Juilliard is located right next to Lincoln Center, so there was the symphony and the opera and the ballet. Just a mile away was Broadway, too! I went to Juilliard at the same time as Christopher Reeve, Robin Williams, and Patti Lupone. So, I got to see their student productions for free! For free – can you believe that? I went to everything. It was wonderful! Another unique thing about Juilliard is that I was in the minority at Juilliard. There were people attending Juilliard from all over the world. I learned so much while I was there.
What was the transition like from Houston to New York City and traveling all over the world as a musician on tour?
My transition to New York City was immediate, and it was so much fun! It was more of a culture shock to return to Houston. I lived in New York City for a while and never thought I would leave. While I still lived in the north, we moved to Connecticut, which seems very sleepy in comparison. It was only an hour away, but it's much more fun to live in the city! After Juilliard, I studied at the Hochschule für Musik in Vienna. That was fun because I got a chance to travel. And you know, I didn't have much money. I had a friend who insisted we go to Italy, but I only had $100. But we managed to go to Venice and Florence, and stayed in a place that cost $3 a night. It was unbelievable! I'm sure you could not do that now. My friend knew all of these great places. They were definitely not fancy places, but they were safe enough. I also played concerts in other countries. I think the first was in Argentina. That led to several other South American countries. Most of these were solo tours, but some of them were with chamber music. 
What influence did all of that travel have on you as a young adult?
In Houston as a child, I did so much reading and I went to the museums to experience other cultures. When I traveled somewhere new, I was going somewhere I had read about. It's a feeling of going home, in a way. I was familiar with these places through books and museums. So when I would travel to Vienna and go to a museum, I would recognize quite a few of the pictures because of my upbringing. I didn't necessarily know who they were by. New York and Vienna especially were full of museums. I would explore them all the time! Traveling as a young adult was just pure happiness.
When's the last time you performed in front of an audience?
I had a performance in Philadelphia scheduled for March 15th. I was going to play the Choral Fantasy by Beethoven. It's very joyful, just a wonderful piece of music. But everything got shut down by the 12th or 13th up there. I was supposed to go to New York City and visit, too. But I had to change my flights so I could get home. There was a lot of fear then that that airports would shut down flights! That did not happen, but I got home safely. And I've basically been house-bound since.
How have you spent your time during quarantine?
The thing about being a pianist is that you're a hermit sometimes. You must commit to the practice time! That's a lot of time alone. So I've been quarantined for a while and it's given me so much time to practice. I feel like a student again! I've gotten back to reading actual books. I used to listen to audiobooks, but now I have the time to read again. And I love that! I also bought a Peleton bike. 
What do you hope for the arts moving forward? 
The arts are resilient. I hope things will open back up. I am so hoping by February or March people are feeling ready to get out and support the arts! I don't know if that's going to happen, but I have a hunch. There's a lot of ingenuity out there. People are smart! Historically, we have overcome. And this is not going to last forever. It sure feels that way though. It won't be forever.
Editor's Note: Read Cathy Gordon's article from 2019 on Gayle's life and career.
Want more buzz like this? Sign up for our Morning Buzz emails.
To leave a comment, please log in or create an account with The Buzz Magazines, Disqus, Facebook, Twitter or Google+. Or you may post as a guest.