Name That Tune: Tina Li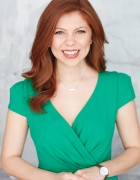 Click the Buzz Me button to receive email notifications when this writer publishes a new article or a new article in this column is published.
This week's Name That Tune is brought to you by Tina Li, a junior at Carnegie Vanguard High School. Tina is a principal violinist with Virtuosi of Houston and loves connecting with others through the power of music. Tina is also a School Buzz contributor. Read on for excerpts from our interview. Watch her video to see if you can name the tune. 
Age: 16
Profession: Junior at Carnegie Vanguard High School
Instrument: Violin
Watch Tina's clip here.
Find out which tune she played here.
How did you get into playing the violin?
When I was younger, my parents took me to concerts at The Shepherd School of Music through Rice University. I can't even remember what age they started taking me. I was probably that annoying baby crying during the concert. I was that little. My parents moved to Houston from New York a year before I was born, and they really wanted to get plugged in to the culture scene in Houston. So they started attending concerts right away. When they realized the diverse music offered in Houston, they wanted to establish music as a part of our family. So that was my first exposure to classical music. From there, I was drawn to the violin. My parents used to joke that I would call the basses and contrabasses "big violins." I think it was natural that whenever I started to play music, I chose the violin. The first violin I had was full size, and I was a tiny five-year-old. It was massive. I could barely play it!
Music was clearly a huge part of your upbringing. Do any of your family members play instruments as well?
My dad dabbled in piano when he was little. My parents moved from China in their younger years, and I think that made it more difficult to study music. 
Tell me more about your parents' move from China to America and how their experiences have influenced you.
My dad moved from China to Queens when he was in high school and my mom came to America for grad school. They both grew up after the Cultural Revolution in China, so at that time, there was a huge influx of Western music. They grew up during that unique time where Western and Eastern influences were coming into China and merging together. They ultimately moved to America after those formative years. I feel really fortunate because my parents have always been really supportive of my interest in music. I think that comes from them not being able to dedicate their attention to studying it.
What type of music do you enjoy playing the most? 
I enjoy playing the well-known classical symphonies that are really long. Probably my favorite piece to play is Tchaikovsky's Swan Lake. It's so well-known, and it's gratifying as a musician to see that recognition in the audience's eyes. But also, it's a beautiful piece of music to play, especially when you have the ballet going on above stage. So magical. I've also been trying to get in to more modern and contemporary pieces. 
Is there a musician who really inspires you?
Hilary Hahn is a violinist. She is a really powerful performer. Her sense of musicality really inspires me and awes me every time. Also, Yo-Yo Ma. I've listened to so many of his recordings, so I've grown to love his style. 
Do you have any goals as a musician?
Music has always been something for me to enjoy as a hobby. I can't imagine rehearsing for eight hours every day and still harboring a passion for music. Over the past three summers, I've taken music seminars. And at the end of the seminars, I would just be completely drained of inspiration and passion. I really don't want that to be how I feel about music. I think music is going to be something I do on the side. Wherever I go to college, I would really like to play in their recreational orchestra.
Do you currently play in an orchestra?
I am a member of Virtuosi of Houston. I've been the principal second violinist for the past three years. That has been my main outlet for staying in touch with music because Carnegie doesn't have an organized class dedicated to orchestral performance. So Virtuosi has been the place I go to perform and experience musicality and creativity.
What is it like playing in an orchestra? 
Playing in a group is so different from playing solo. When you're playing in a group, there's a sense of unity. You're playing individually, but you're also playing collectively as one voice. It's hard to describe the feeling to someone who doesn't perform music. You must be in-person to perform. That's why quarantine has been so difficult. It's not the same performing virtually. There's something about the energy at a live performance that you can't replicate. I've practiced a lot of solo etudes during quarantine. It's made me realize that the thing I like so much about music is being able to perform and connect with other people.
What's the most exciting concert you've ever played? 
Two performances come to mind. Last year, we got the opportunity to perform at the Kennedy Center in Washington. That was so special because I know there are so many amazing artists who have performed at the Kennedy Center. That was a really big honor to perform there. The other one was back in 2016. We got the opportunity to travel abroad to the UK and perform at Chichester Cathedral. The part that made it so special was that we performed The Planets by Gustav Holst in the place he was buried. It was also my first time traveling out of the country. It was incredible on so many levels.
What else have you learned from being a musician?
Being a musician has exposed me to a lot of different kinds of people. Music is such an international language. You don't need to speak a certain dialect or know certain vocabulary to understand the passion behind it. I think that has introduced me and allowed me to communicate with a bunch of different people.
Want more buzz like this? Sign up for our Morning Buzz emails.
To leave a comment, please log in or create an account with The Buzz Magazines, Disqus, Facebook, Twitter or Google+. Or you may post as a guest.