Name That Tune: Leonardo Garcia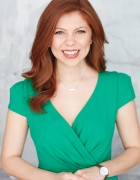 Click the Buzz Me button to receive email notifications when this writer publishes a new article or a new article in this column is published.
This week's Name That Tune is brought to you by Leonardo Garcia, music teacher at St. Anne Catholic School. Although he suffers from a neurological condition that affects his hands and ability to play guitar, he works with students on a daily basis because of his passion for music and teaching the next generation.
Profession: Music teacher at St. Anne Catholic School
Instrument: Guitar and Bass Guitar
Tell me how you got started as a musician.
Music has been a part of my life since I was 12 years old. I went to college for music at UT Brazos, which is now called UT Rio Grande Valley. I competed in guitar competitions and actually won a scholarship to SMU. That's where I studied for my masters. And then I went to UNT for my doctoral degree. Unfortunately, I had to stop because of a hand injury. So during that time, I moved to Houston and worked jobs here and there – all teaching jobs. 
What led you to this teaching position at St. Anne Catholic School?
St. Anne called me because they had my resume from a prior connection. It was out of the blue and a bit of a surprise. But they called right when I was looking for a new job. And it's worked out. St. Anne is the best school I've worked at. The administration is very supportive and the kids are great.
What was the hand injury you went through as a doctoral student and how did it affect you?
It was devastating. I had to change my life completely because my life revolved around playing music all day every day. It was my only purpose in life. So when that happened, I had to find other ways to keep my mind busy. I went to work. I found a job in Houston – a guitar program that needed an instructor. It was a tough year. 
How did you injure your hand?
I have a condition called focal dystonia. It a neurological condition caused by over practicing. The brain get jumbled up. Right now, my hands are fine. They've always been fine. There is no pain. I can grab things. I can move my fingers. But when I touch the instrument, my fingers will start curling in involuntarily. They'll start moving involuntarily. When my hand touches the string, my hand wants them to do other things I don't want them to do. It's a weird condition. They start moving on their own. This is a condition that's been around for about 15 years. There's some professional musicians who have had it before. It affects people differently. There is no known cure for it. I have seen neurological doctors and gotten tests done. Some claim to overcome it and some do not. 
Is there any way to curve the side effects and symptoms of this neurological condition?
I took some form of therapy when I was at UNT. This happened when I was working on my doctoral degree, so it prevented me from finishing my degree. I was almost finished, but I just needed to give one recital. I was seeing a doctor in the Music and Medicine department. He suggested I learn how to play left-handed to trick my brain into getting better. That didn't really work. I tried for two years. I started playing bass guitar instead, and my hands respond better. Something about the strings being wider allows my hands to move more freely. I'm still working through it though.
What ages and classes do you teach at St. Anne?
I teach in early childhood, which is as young as 3 years old. I also teach elementary and junior high. Last year, we had choir and an instrumental guitar program, which was new to the school. It was basically orchestra but for classical guitar. Students learned how to read music, play guitar, and follow a conductor. But things have changed with COVID. We don't sing in class anymore, and we don't share instruments. I had to revamp the curriculum completely. For early childhood all the way to elementary, we are doing a lot of rhythm and percussion exercises. And then I have a bucket drumming curriculum for 3rd through 5th grade. They seem to enjoy that! And in junior high, we are doing a world music curriculum. For example, last week we learned about the instruments used in China. The kids are loving it. I'm lucky because I haven't run out of ideas yet. I know it's easy to burn out because all teachers are in the same boat right now. 
Do you perform anymore?
Sadly, I don't perform anymore because of my condition. I used to perform quite often with my wife. She plays piano. We would play benefit concerts for people who needed money – if they were undergoing some type of crisis. It was so fun to do that. But that's not in the cards anymore. 
Do you sing at all?
I do not sing at all. But I do sing for the kids, if that is what they need to learn. And then, I do it with all my heart!
Want more buzz like this? Sign up for our Morning Buzz emails.
To leave a comment, please log in or create an account with The Buzz Magazines, Disqus, Facebook, Twitter or Google+. Or you may post as a guest.