Drive You Crazy: How to Handle Houston Traffic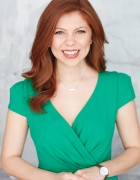 Click the Buzz Me button to receive email notifications when this writer publishes a new article or a new article in this column is published.
The average American spends 54 hours sitting in traffic every year, according to the Texas A&M Transportation Institute's Urban Mobility Scorecard. I would argue that person doesn't live in Houston. I feel like weeks of my life are spent wishing I wasn't in the car. No matter the number of hours, Houstonians spend a big chunk of their lives behind the wheel. So, let's make the most of that time and turn unproductive time into productive time.
1) Traffic Jams
The most classic and obvious way to pass the time is jamming out to music. I know there are some Apple Music lovers out there, but I am a Spotify snob. Spotify has a playlist for every occasion. Browse by "Mood." Depending on how you're feeling, you can choose a playlist titled "Life Sucks" or something more upbeat like "Have a Great Day!" Maybe the most appropriate choice here would be "Songs to sing in the car" or "Traffic Jams."
2) Listen and Learn
If you don't usually have time to read, read in the car. Don't actually read a book though! Listen to an audiobook. I use an app called Scribd, but there are lots of resources out there (i.e. Audible, Libro.fm, and sometimes YouTube). For audiobook ideas, see suggestions from Cindy Burnett here. 
Along the same lines, catch up on podcasts in the car. You can either listen to true crime mysteries, tune into something lighthearted, or catch up on the news. I wouldn't recommend a political podcast, though. Traffic is already frustrating enough. For ideas of podcasts to check out, see this recent Back Porch by Andria Frankfort. 
For more book recommendations, see Cindy Burnett's weekly Page Turners column and monthly Buzz Reads column; most of the books mentioned are available as audiobooks, too.
3) Phone a friend
Hands free, of course! I have a list of friends and family members I like to check in with. I run down the list and give them each a call. Whoever answers is who I talk with that day. They might be sitting in traffic too and appreciate you reaching out. 
4) Meditate and Memorize
If you choose not to jam out or phone a friend, you are left in silence. Some people shy away from silence, but I run towards it. We are constantly bombarded with images and sounds. Take this time in the car to enjoy the solitude and meditate. I like to use my commute as a time to pray, meditate, and count my blessings. For example, instead of griping about the person who just cut me off, I give thanks for the gas in the car and the job I am headed to! 
Being alone in the car is also one of the only times you can talk to yourself and not get looked at like a crazy person. Don't worry - the person in the car next to you just thinks you're on speaker phone. I love to verbally process in the car and practice memorizing parts of scripture. You could also memorize a presentation you've got coming up at work or learn inspirational quotes that help motivate you.
5) Make new friends
You have a chance to brighten someone's day. Have you ever looked at the cars around you, smiled, and waved? You might get stared at like you have three heads. Or you might get a smile and a wave back. Make a connection with your fellow man. In the words of High School Musical, "we're all in this together."
6) Practice patience
"What an awesome opportunity to work on my patience!" said no one ever sitting in traffic. But there's really no way to get around it. So sit down, buckle up, and practice your patience. 
Stay up to date with traffic and construction
Sometimes traffic is unavoidable, but these resources can help you choose the best route for your commute based on current traffic patterns.
Current Road Closures
IH-610 WEST LOOP Southbound Frontage Road at Hidalgo St. - closed permanently
IH-69 SOUTHWEST Northbound Connector Ramp to IH 610 WEST LOOP Northbound - closed until further notice (Newcastle Drive affected)
IH-69 SOUTHWEST Southbound Connector Ramp to IH 610 WEST LOOP Northbound - closed until further notice (Newcastle Drive affected)
IH-69 SOUTHWEST Northbound at IH-610 WEST LOOP - closed until further notice
IH-69 SOUTHWEST Northbound and southbound Exit Ramp to FM-1093/Westheimer Rd. - closed until further notice
IH-69 SOUTHWEST Southbound Entrance Ramp from WESLAYAN ST - total closure
Upcoming Road Closures
IH-610 WEST LOOP Southbound Frontage Road from RICHMOND AVE to WESTPARK DR - total closure from June 25 to June 28
WESTPARK TOLLWAY Eastbound Exit Ramp to Post Oak - total closure from June 25 to June 28
IH-69 SOUTHWEST Southbound Exit Ramp to CHIMNEY ROCK RD  - total closure from June 28 until further notice
Want more buzz like this? Sign up for our Morning Buzz emails.
To leave a comment, please log in or create an account with The Buzz Magazines, Disqus, Facebook, Twitter or Google+. Or you may post as a guest.