Rumor Has it - July 2021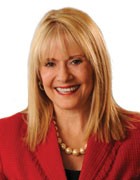 Click the Buzz Me button to receive email notifications when this writer publishes a new article or a new article in this column is published.
Samba surprise. Rosangela Capobianco invited 53 or so stylish friends to celebrate the same birthday at her home in May. The indoor/outdoor Carnival, with a sushi dinner and a DJ, had a few surprise elements for this Brazil-born beauty whose Miami store focuses on Brazilian designers. Her friends livened up the party with two Brazilian dancers in blingy and bare-ly outfits. Randy Rakes sang Happy Birthday opera-style, and later Bernt Bodel popped in with a guitar performance. 
Wine not? Harrison's Heroes Prism Preview Party was held to debut a rosé wine being sold for a fundraiser to comfort kids and create smiles while they recover in the hospital. About 100 people attended the outdoor taste test held poolside in Sandy and Shanoop Kothari's garden. Having a flavorful time were "bartender" KPRC meteorologist Justin Stapleton and partiers Anthony and Gaby Tarantino, Michael and Candace France, Elin Jackson, Lindsay Curtis, Bill Sanchez, and Laurie Davis. The creative flower-decor background was donated by Dr. Mollie Gordon. 
Who the heck? In 2018, the Southern belle approached the handsome stranger from Abilene at Ron's Pub and said, "And who the heck are you?" He had, in fact, just arrived in town with a mutual friend. Fast forward to May 1, 2021. Lindsey Markey and Jordan Kahla said their vows just outside Sapphire Point near Frisco, Colorado, in 60-degree weather and a beautiful backdrop. Three other brides were waiting for that spot. Jordan's parents and three brothers were at their side as Lindsey's dad, Phillip Markey, wasn't healthy enough from Covid to bear the altitude. At 9,500-feet of elevation, Lindsey was just that much closer to her mom, Sara, who rests in heaven. Lindsey wore her mother's sapphire Cartier band. Phillip witnessed their Houston marriage the week before at the Houstonian. No other brides were waiting. 
Double crown winners. It was at a Kentucky Derby-themed birthday lunch held at Brio when twins Jacqueline Smooke and Jennifer Larsen celebrated their 42nd gallop with 30 friends in hats. Susan Mobley won for her gorgeous and giant eight-layered purple flower hat, which complemented her flowered dress that had some three-dimensional flowers on the neckline. The twins wore matching red flowered leis. Lots of flowery words were spoken as the friends went around one by one and said what they liked about the honorees. A flowered backdrop wall with a Derby sign welcomed everyone. Mint julep mini bottles were the party favors.
A note of thanks. "Lettuce meet again – thyme to celery-brate" is the 2021-22 theme for the Memorial Drive Garden Club. The board had an informal installation in president Susan Diehl's dining room. Sangrias, exotic cheeses, and nuts were creatively arranged on two rotating trays as the new and old board discussed upcoming programs and themes. Susan had personalized Celery-brating and Get Dirty note pads made as a token of thanks for the outgoing board. On Susan's board are Kristi Barnhill, Jana Stiffel, Beverly Mattern, Sue Shefman, Rochelle Looten, Susanna Jeu, Katherine Bodron, and Sharon Roark and three committees. 
Amaretto freezes for the toast. The celebration could have been because there was sunshine on May 15 for a backyard party – since storms ensued the rest of the month. The Houston Junior Forum enjoyed veggie crepes, bacon puffs, smoked salmon, and cinnamon roll pudding with whiskey sauce for the installation of new officers in ex officio Linda West's backyard, catered by Melange Catering. The new officers radiated on the perfect day: president Sherri Cooley with her board, Lauri Wasmuth, Suzi Russell, Sharon Cook, Julia Heller, Anna Hodges, Susan Rosenbaum, Betsy Blakeman, Diana Root, Cathy Oliver, Amelia Alder, and Shirley Sanders. 
Retired but far from tired. An exemplary teaching career that began in the '70s came to a close. Memorial High School social studies teacher extraordinaire Mary Reed was given a sentimental sendoff at a luncheon at Ouisie's, where colleagues read tributes and poems highlighting her attributes in the classroom, as well as her many trips to state competitions with her UIL academic teams and Model United Nations. She has been recognized by the Veterans of Foreign Wars and by the World Affairs Council of Houston as an International Teacher of the Year. She served as PTA president twice, on numerous campus-improvement teams, and the district-improvement team. Mary's department at school took her to lunch and then for laser tag and go karting – fitting for a teacher always on the go. 
Out and about. Andi and Sam Collins were in Puerto Rico for a week to see their son, Jordan, whom they had not seen in over a year because of Covid. He is living there for work on renewable-energy projects. They had to get Covid-tested 72 hours before entering the island to comply with their rules and found that mask compliance and social distancing were enforced. Jordan and his girlfriend Samantha and her family are vaccinated. They felt safe everywhere and were able to do a lot of sightseeing. They particularly loved El Yunque National Forest. There were no restrictions to get back into Texas. A few weeks later they got together with ex-Houstonian friends in Asheville, North Carolina, as an added celebration for their 41st anny. They love the mountains and arts and crafts scene there. 
Spinning threads. For her birthday, Rachel Rosson asked friends to join her at a spin class fun-raiser at Define River Oaks to raise money for Dress for Success. She put her pedal to the metal and raised $1,650. She normally hosts an annual suit drive for Dress for Success, but it was canceled due to Covid. Dress for Success helps women achieve economic independence by providing support, professional attire, and development tools.
Have some good news to share? Email us at [email protected].
People in this article:
Rosangela Capobianco
,
Randy Rakes
,
Bernt Bodel
,
Sandy Kothari
,
Shanoop Kothari
,
Justin Stapleton
,
Anthony and Gaby Tarantino
,
Michael and Candace France
,
Elin Jackson
,
Lindsay Curtis
,
Bill Sanchez
,
Laurie Davis
,
Mollie Gordon
,
Jacqueline Smooke
,
Jennifer Larsen
,
Susan Mobley
,
Susan Diehl
,
Kristi Barnhill
,
Jana Stiffel
,
Beverly Mattern
,
Sue Shefman
,
Rochelle Looten
,
Susanna Jeu
,
Katherine Bodron
,
Sharon Roark
,
Linda West
,
Sherri Cooley
,
Lauri Wasmuth
,
Suzi Russell
,
Sharon Cook
,
Julia Heller
,
Anna Hodges
,
Susan Rosenbaum
,
Betsy Blakeman
,
Diana Root
,
Cathy Oliver
,
Amelia Alder
,
Shirley Sanders
,
Mary Reed
,
Lindsey Markey
,
Jordan Kahla
,
Phillip Markey
,
Sara Markey
,
Andi Collins
,
Sam Collins
,
Jordan Collins
,
Rachel Rosson
Want more buzz like this? Sign up for our Morning Buzz emails.
To leave a comment, please log in or create an account with The Buzz Magazines, Disqus, Facebook, Twitter or Google+. Or you may post as a guest.