Heading into 2022 with Lots of Good Books
Click the Buzz Me button to receive email notifications when this writer publishes a new article or a new article in this column is published.
Happy (early) New Year! I hope everyone had a safe and healthy holiday. I am ready for the new year and hope 2022 will be better than 2021. I have started to think about my reading goals for 2022, and one thing I really want to focus on is reading more outside my comfort zone, picking up books in genres that I do not normally read.
Early 2022 brings so many new books, even more than normal because of all of the supply chain issues. Numerous books were bumped from October through December into 2022. I am highlighting some titles coming out in January through April about which I am most excited. I have read some of the books already (I starred those), and the rest are high on my list to read very soon.
Fiction:
Home or Away by Kathleen West
The Selfless Act of Breathing by JJ Bola
Yinka, Where Is Your Huzband? by Lizzie Damilola Blackburn
*The High House by Jessie Blackburn (a January Buzz Reads selection)
The Patron Saint of Second Chances by Christine Simon
Wahala by Nikki May
The Wise Women by Gina Sorell
Tell Me an Ending by Jo Harkin
One Italian Summer by Rebecca Serle
The White Girl by Tony Burch
Historical Fiction:
*The Magnolia Palace by Fiona Davis (a January Buzz Reads selection)
The Great Mrs. Elias by Barbara Chase-Riboud
A Ballad of Love and Glory by Reyna Grande
The Diamond Eye by Kate Quinn
*The Last Grand Duchess by Bryn Turnbull
*Antoinette's Sister by Diana Giovinazzo (a January Buzz Reads selection)
*The Tobacco Wives by Adele Myers
Angels of the Pacific by Elise Hooper
Peach Blossom Spring by Melissa Fu
The Lost Book of Eleanor Dare by Kimberly Brock
Mystery/Thriller:
*Seasonal Work: Stories by Laura Lippman (a January Buzz Reads selection)
The Cartographers by Peng Shepherd
Dark Horse by Gregg Hurwitz
*The Paris Apartment by Lucy Foley
*One Step Too Far by Lisa Gardner
Deadly Declarations by Landis Wade
*Woman on Fire by Lisa Barr
*Nine Lives by Peter Swanson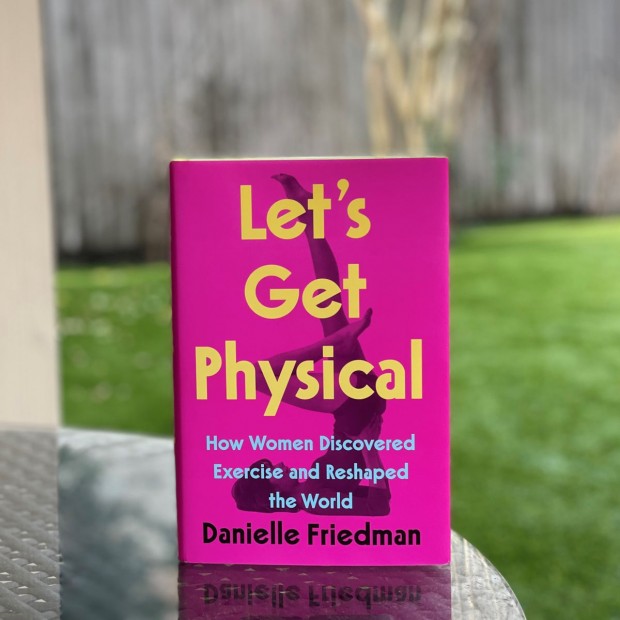 Non-fiction:
Read Dangerously: The Subversive Power of Literature in Troubled Times by Azar Nafisi
Bomb Shelter by Mary Laura Philpott
What's So Funny? A Cartoonist's Memoir by David Sipress
Wired for Love: A Neuroscientist's Journey Through Romance, Loss, and the Essence of Human Connection by Stephanie Cacioppo
The Treeline: The Last Forest and the Future of Life on Earth by Ben Rawlence
Heiresses: The Loves of the Million Dollar Babies by Laura Thompson
Let's Get Physical: How Women Discovered Exercise and Reshaped the World by Danielle Friedman
For more book recommendations and bookish thoughts, see Cindy's monthly Buzz Reads column, her Thoughts from a Page Podcast or follow @ThoughtsFromaPage on Instagram. Find upcoming Conversations from a Page events here.
People in this article:
Kathleen West
,
JJ Bola
,
Lizzie Damilola Blackburn
,
Jessie Blackburn
,
Christine Simon
,
Nikki May
,
Gina Sorell
,
Jo Harkin
,
Rebecca Serle
,
Tony Burch
,
Fiona Davis
,
Barbara Chase-Riboud
,
Reyna Grande
,
Kate Quinn
,
Bryn Turnbull
,
Diana Giovinazzo
,
Adele Myers
,
Elise Hooper
,
Melissa Fu
,
Kimberly Brock
,
Laura Lippman
,
Peng Shepherd
,
Gregg Hurwitz
,
Lucy Foley
,
Lisa Gardner
,
Landis Wade
,
Lisa Barr
,
Peter Swanson
,
Azar Nafisi
,
Mary Laura Philpott
,
David Sipress
,
Stephanie Cacioppo
,
Ben Rawlence
,
Laura Thompson
,
Danielle Friedman
,
Cindy Burnett
Want more buzz like this? Sign up for our Morning Buzz emails.
To leave a comment, please log in or create an account with The Buzz Magazines, Disqus, Facebook, Twitter or Google+. Or you may post as a guest.