Yellowstone Ruckus
Are Houston rodeo folks fans?
Click the Buzz Me button to receive email notifications when this writer publishes a new article or a new article in this column is published.
You are the trailer park. I'm the tornado…. Taking you to the train station…. Not dead yet....
If you're a Yellowstone fan, you know these lines. If not, you're in the minority. It seems everybody is watching this TV drama about a powerful Montana rancher (Kevin Costner) and his adult children, who will go to any length to hold on to their family land.
The show embodies Western heritage at its core and gets a lot of things right, like the high-quality quarter horses, real-world  champions as equine and human extras, and the cutting, reining, and roping. The murder and lack of morals? Maybe not so much.
With this month's return of the Houston Livestock Show and Rodeo, which is celebrating its 90th anniversary, we decided to talk Yellowstone with Buzz-area ranchers and rodeo volunteers who should be in the know.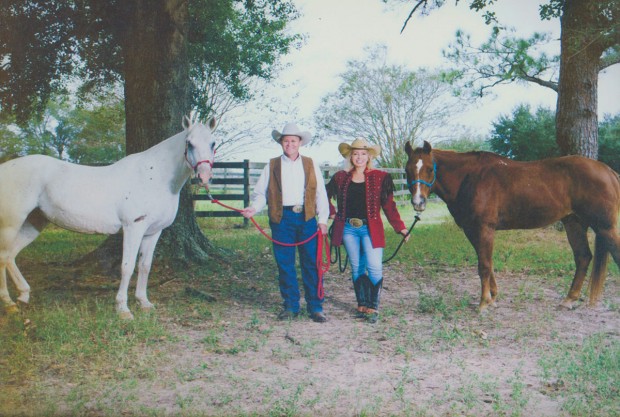 Rodeo committee members Tim and Pat Mann Phillips are fans. The couple live in Memorial by weekday for their "suit jobs" and on a ranch on weekends for their "boot jobs." Pat has a family ranch near Cleburne, and the couple own a smaller 30-acre horse spread in Waller County they've named Trinity Spirit Ranch. They first got hooked on Yellowstone when they visited Pat's nonagenarian parents in Cleburne near Dallas, and her father was a big fan of the show.
"I think it's reigniting and reenergizing an interest in Western culture and heritage that is so rich here in the state of Texas," said Pat, who is a member of the HLSR executive committee and a lifetime vice president of the show. "The whole goal of what we do at rodeo is promoting that Western way of life and the education of agriculture and teaching that next generation."
Yellowstone has a lot of connections to Texas, including real-life champion trainers like the McCutcheons and Tim McQuay, plus the Metallic Cat stallion out of Rocking P Ranch. The legendary Guthrie-area 6666 Ranch, which factors into Yellowstone character Jimmy's story and will be featured in a spinoff TV show, recently was sold to a group led by Yellowstone creator and actor Taylor Sheridan, who plays Travis on the show and grew up on a ranch in Cranfills Gap, Texas.
Also, it turns out that the Lone Star State is where the saga originates. The show's prequel, the popular 1883, follows a wagon train of pioneers as they roll out of Fort Worth.
While there is a lot of Hollywood meshed into an episode of Yellowstone, our Houston rodeo and ranching experts say there's also plenty of authenticity.
"I definitely think the Yellowstone series has added interest to the cowboy way of life," said Tim Phillips, former chairman of the Junior Rodeo Committee and president of Revenade, a management consulting firm, who says his most gratifying hours involve working his ranch alongside his wife.
"It's interesting to see the parallels in how the show deals with land development. With urban migration to more rural areas and everyone moving to Texas, we see a lot of developers buying large, undeveloped acreage, which is changing the landscape of our Texas countryside."
Robin Young-Ellis, who is on the HLSR board of directors and is founder of the Salute to Our Troops Houston and the Armed Forces Appreciation Day rodeo committees, says, "Aside from the 'train station' [spoiler: not really a train station], Yellowstone is tremendously realistic."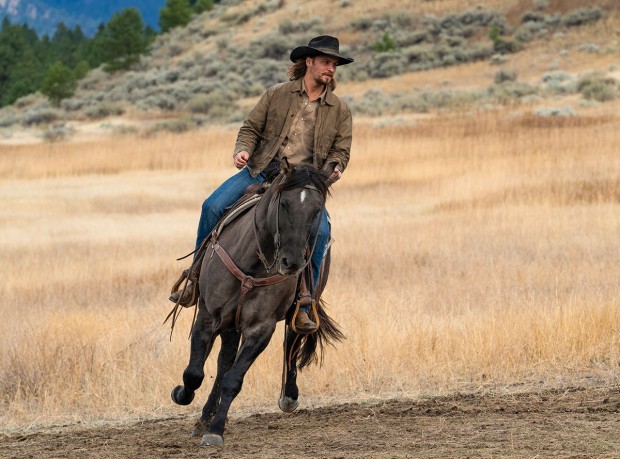 Like many in HLSR leadership, Robin is a bona fide cowgirl (when she is not at her firm, RobinYoung & Company, specializing in personal injury settlement planning). In fact, she had to cancel her first Buzz interview because she was supervising the birth of a calf.
Her husband, Joe, is a commissioner on the Harris County Housing Authority and has also had a career showing horses. The couple have American Quarter horses and raise grass-fed, free-range Brangus cattle at their 40-acre ranch, Ellis Oaks, near Cypress. Robin is a huge fan of Yellowstone.
"It has a cult following of Western and non-Western followers. Our Western heritage is fantastic. It's deep, it's old, it's high, and it's elevated," she says. "Yellowstone, in its Hollywood way, has brought that excitement and reality alive."
Brady Carruth has been involved in the rodeo for 40 years. His father, Allen H. "Buddy" Carruth, served as HLSR president 1977-79 and HLSR chairman 1980-82. He has followed in his father's boot steps, working his way up to chairman.
Brady admits you won't find any cattle or horses on his 1,500-acre ranch in South Texas – he has reserved the tract for native wildlife and hunting. He is hesitant to credit Yellowstone for the current buzz and excitement surrounding rodeo, although he is grateful for the spotlight it is giving the horse competition, which happens in NRG Arena (the former Astroarena) outside the bright lights of the main-event rodeo in NRG Stadium.
"We have a lot going on in the horse arena, and really, it's kind of fun stuff to watch," he says, "once you figure out what the heck they're doing."
Entrenched in the Yellowstone saga are the portrayals of Native American lives and culture and longtimers' love of the land. With that comes a reverent celebration of the bond between horse and rider, a partnership evolving out of necessity and refined into sport and art. For many viewers, Yellowstone has been a fascinating introduction to the talent of equine athletes.
The daring Native American sport of bareback relay racing and the Western sports of reining and cutting are among the horse sports that Yellowstone showcases.
Cutting horses jump back and forth with exceptional agility to isolate a single steer from a herd. In reining, riders guide horses through a precise pattern of circles, spins, and stops. "The horse and rider are judged on how well the horse reins, meaning how well it performs at the request of the rider," said Steve Stevens, a past chairman of the HLSR who still sits on the executive committee, "going right or left or backing up or performing various maneuvers."
It's no secret in rodeo circles that Texas has a top-notch reputation for cutting horses. One of the biggest "guest stars" of this past season of Yellowstone is not a name you will find in the Screen Actors Guild: the stallion "Metallic Cat."
"I nearly did a backflip when they brought out Metallic Cat," said Robin Young-Ellis. "That's not a Hollywood fake name. It doesn't get any more real than Metallic Cat. He has an amazing pedigree – horsemen will recognize it. He has amazing cutting blood and talent."
Not everybody is a fan of the show. Stevens operates a cattle ranch near Snook and is a past president of the American Quarter Horse Association. Passionate about cowboy traditions, he is quick to tell you he doesn't care too much about introducing the youth of America to Yellowstone.
"It's great how the show depicts the Western way of life, and it has been good for the quarter horse industry in that it demonstrates cutting horses. It demonstrates horses that are used in what's known as working cow horse," he said. "But I personally do not like the language used in the show. I don't watch it anymore for that reason. I've been around cowboys for over 50-60 years, and they don't talk that way."
Just as the show Downton Abbey introduced America to servants' quarters, Yellowstone takes us into the bunkhouse and a whirlwind of vulgarity and humor, brutality and compassion, plus worthwhile discussions that usually happen around the dinner table.
Who can forget the great chili debate in the last episode when one of the cowboys we root for, Jimmy, returns from the Lone Star State and confidently announces, "As soon as you put beans in chili, it ain't chili."
As a Texan, Robin Young-Ellis agrees. And she shares her famous no-beans-of-course Ellis Oaks Chili recipe here:
From Robin Young-Ellis
2 Tablespoons vegetable oil
1 diced onion (yellow)
1 diced jalapeño
2 pounds ground beef (Ellis Oaks Brangus ground beef or any type of beef or venison)
1 teaspoon crushed red pepper flakes
5 cloves minced garlic
1 Tablespoon dried oregano
1 Tablespoon cumin seed
1 Tablespoon chili powder
1 Tablespoon chipotle chili powder
3 cans spicy Rotel tomatoes
1 cup beef stock
1 Tablespoon sugar
Salt and pepper to taste
Heat up oil in large pot on stove. Add onion, jalapeño, meat, and red pepper flakes. Brown the meat, and add garlic for the last minute. Add oregano, cumin seed, and chili powders and stir for one or two minutes until spices bloom. Add cans of spicy Rotel (undrained) tomatoes, beef stock, and sugar. Reduce to low and simmer for 2 hours, adding water if needed. Salt and pepper to taste.
Editor's note: The Houston Livestock Show and Rodeo runs Feb. 28-March 20 at NRG Park. See rodeohouston.com.
Want more buzz like this? Sign up for our Morning Buzz emails.
To leave a comment, please log in or create an account with The Buzz Magazines, Disqus, Facebook, Twitter or Google+. Or you may post as a guest.