Chef's Corner: Chris Shepherd – What's New?
Updated:
Wednesday, July 20, 8:30 pm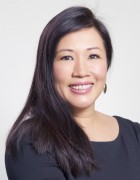 Click the Buzz Me button to receive email notifications when this writer publishes a new article or a new article in this column is published.
Chris Shepherd squints into the morning sun. A family of three then approaches the acclaimed chef and asks whether there is a breakfast spot at the Houston Farmers Market on Airline Drive. The Robb Report's 2019 world's best chef frequently fields these questions from first-time visitors, which are expected because his restaurant, Wild Oats, was the first to open after the historic open-air market received a $10 million-plus face-lift.
Nick Fine, Wild Oats' chef-partner and Underbelly Hospitality culinary director, who was standing next to his boss, dashes into their five-month-old restaurant, then reappears with fresh orange juice in to-go cups for the disheartened visitors upon learning the bad news. "Thanks, man. You did a solid," Chris says, watching the family walk across the green lawn to their car.
The 80-year-old H-Town institution doesn't have a breakfast place. Coffee and light breakfast from Henderson & Kane are in the works for the 18-acre market, owned by MLB Capital Partners (also a partner of Chris' restaurant group, Underbelly Hospitality). And Taqueria Tacambaro's food truck still comes Friday through Wednesday, but they're known for sweetbread tacos and gorditas, not eggs and chorizo.
"We're early in the game," Chris says, adding that Henderson & Kane general store and Crawfish & Noodles are still waiting on permits to finish construction. Until then, Wild Oats, Underbelly Burger, and R-C Ranch butcher shop are the stand-alone trio that bolster the 40-plus vendors of mostly vegetable and fruit stalls.
By 10 a.m. on this weekday, the typical rush of 3 a.m. fruit-and-vegetable trucks and 5 a.m. shoppers (grocery and restaurant owners from around the city) have come and gone. Instead, everything appears tranquil and eerily calm. "There's quiet, then there's 'Are we open?' quiet," Chris notes with a chuckle. "But on the weekends? Man, you can hardly walk through here. At least a thousand people are coming through."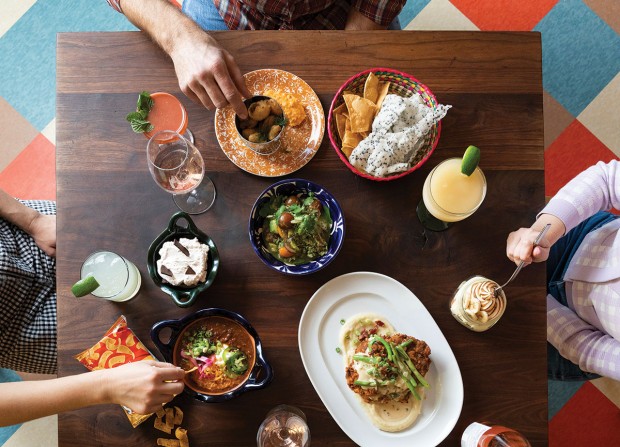 The momentary lull is a welcome respite from the revved-up daily grind for Chris. Since mid-2021, the 49-year-old Nebraska native has been ripping and roaring, opening and closing restaurants. From December through January, he closed One Fifth, Hay Merchant, and UB Preserv. "That was a tough one," he says wistfully of UB Preserv, a riff on his nationally acclaimed Underbelly (2012–2018). His first restaurant at 1100 Westheimer was game-changing, with innovative dishes that effortlessly bridged the Gulf Coast with techniques and ingredients from the city's vibrant immigrant communities. Underbelly was Chris' love letter to diversity. He scattered Mexican chilies, Vietnamese fish sauce, Thai herbs, Korean kimchi, and Indian spices throughout his menu. Dishes such as Korean-Braised Goat & Dumplings, Masala Chicken Wings, and Thai-Style Oysters Rockefeller paved the road to his James Beard Best Chef Southwest Award in 2014, breaking a 22-year dry spell of Houston chefs winning the award. In 1992, Houston trailblazer, Robert Del Grande, won the Oscars of the food world for his creative spin on southwestern cuisine.
Chris pried the gate open, and in 2016, Justin Yu won the James Beard Award, followed by Hugo Ortega in 2017. But accolades take a back seat these days to keeping his 160-plus Underbelly Hospitality staff employed. UB Preserv took a hit during the pandemic, but the primary motivation for shuttering his concepts was rising rent. Hay Merchant also ran its course. When it opened in Montrose in fall 2011, the craft beer scene was emerging. "But now, you can find the same craft beers at the grocery," Chris says.
In January, the lease ran out at 1100 Westheimer, so Georgia James had to move to temporary digs until the permanent home for his upscale steakhouse started searing porterhouses and ribeyes in cast iron this month in the 24-acre Regent Square mixed-use development on Dunlavy Street and West Dallas. Simultaneously, he opened Underbelly Burger, then Texas-inspired Wild Oats in February. Come April, Georgia James Tavern at Market Square Tower got a new name, GJ Tavern, and a new menu. His newest concept, Pastore, a red-sauce Italian American tribute, was slated to open by this summer in Regent Square, but permit delays pushed the opening date to early next year.
To say that Chris and his Underbelly Hospitality team have been busy the last seven months is an understatement. The culinary graduate of the Art Institute of Houston admits that his short attention span helped him pivot from project to project. Even so, he's ready to slow down with wife Lindsey Brown. Although the couple is looking forward to the three-day Southern Smoke Festival in October with a lineup of more than 60 chefs, including celebrity chefs Tom Colicchio and Andrew Zimmern. Chris's nonprofit organization, the Southern Smoke Foundation, has distributed almost $10 million in grants nationwide to food and beverage workers in crisis.
Oh, Cris, I got something for you," Chris hollers to sous chef Cristian Canales from the kitchen door, then plops down two cases of curvy, lush, yellow mangoes that he purchased from a fruit stall less than 50 feet away.
"All right, all right," Cristian says, brown eyes lighting up like a kid on Christmas Day. "Now I have mangoes for the fruit casseroles. I like these better than the big ones. They're sweeter, and the seed is smaller."
Having a restaurant located at the helm of the city's oldest and largest farmers' market has its advantages. Whenever new chefs come on board, Chris walks them through the market stalls under gleaming A-frame metal roofs. "You guys know what these are, right? They're called tunas, or prickly pears," Chris says, pointing to red-pink oval spheres grown on cactus paddles and covered with spines like a hairbrush.
Next, he picks up a wrinkled fruit resembling a golf-ball-size peppercorn. It looked well past its prime. "This is what you want," he declares. "This is what passion fruit looks like when ready to eat. The skin starts to shrink in."
Piles of cinnamon sticks threaten to topple nearby, along with stacks of chayote, jalapenos, plum radishes, white onions, tomatoes, and rambutans. Enticing aromas from tropical fruits waft through the air, as well as the sharp tang of dried chili peppers. Next, Chris stops at Manzano's Produce.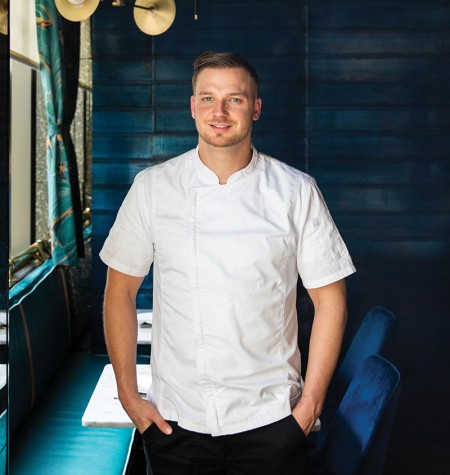 "They have a bigger platform on the other side. My guys will come here and get what they need. Do you see these dates? These are the best dates you'll ever have. At the end of dinner at Wild Oats, we give a plate of these candies with the check (watermelon fruit jelly candies), and I get pecans from here for my house. I feed my squirrels."
Next door is Los Cavazos, chock-full of dried herbs and prepacked herbal tea remedies. Toward the front is a table of steel pots filled with Mexican moles, including ranchero, coloradito, mole negro, and almendrado.
"My guys come here for the moles," Chris says. "We do it old school. At Underbelly (restaurant), we fried veggies and toss them with caramelized fish sauce. At Wild Oats, we toss the fried vegetables with mole. It's our homage to Underbelly."
The cookbook co-author of Cook Like a Local (2019) has given partner-chef Nick free rein with the Texas-inspired menu at Wild Oats, which is typical of Chris, who encourages his chefs to chart their own course. Two have, and with great success. Daniela Soto-Innes (an Underbelly alum) and Sarah Grueneberg (who worked under Chris at Brennan's of Houston) have received James Beard Foundation Awards.
In April, after his longtime collaborator and former UB Preserv then GJ Tavern chef Nick Wong decided to move on, Chris hired 30-year-old Tim Reading (formerly Caracol executive chef) to helm the tavern.
"Our dynamic?" asks Tim, a Culinary Institute of America graduate. "Typically, when you join a new company, you stand back and see what the chef-owner likes and what they don't like. It's a challenge, but that's just the way it is. But with Chris, he literally told me 'Tim, I trust you completely with the menu.' It is so welcoming to have a chef-owner of his caliber tell me, 'I trust you.' So, everything on the menu is new."
Chris has had countless memorable moments. First, he appeared on "Jimmy Kimmel Live!" then "Top Chef" more recently. In 2013, Food and Wine Magazine named him among the best new chefs in America, but perhaps the one that hit closest to his heart was when his mentor, Nobu Terauchi, came to visit.
"I let everybody know he was coming. All my people and family came to thank him because if it hadn't been for him, I wouldn't be here. He's crying, and for me, it was an amazing moment. If he hadn't taken time on a confused kid who didn't know what to do in life, who knows? But what he did (was) send me on my way."
GJ Tavern's Brick Chicken with Roasted Vegetable Salad
For the chicken: Half-chicken with skin, de-boned
Finely ground zest of 1 lemon
Finely ground zest of 1 orange
Freshly ground black pepper
Kosher salt
1 brick, wrapped with tin foil
For the vegetable salad: Canola oil
1/4 head of charred cabbage
6 asparagus spears
1 tablespoon chopped chives
1 tablespoon chopped tarragon
1 tablespoon chopped basil
3 tablespoons olive oil
1 tablespoon lemon juice
For the sauce: 8 cups homemade chicken stock (reduced to 1 cup)
1 tablespoon unsalted butter
1 tablespoon lemon juice
With a paper towel, remove as much moisture as possible from the chicken skin. Place the chicken, with skin side down, onto a small cookie sheet. Rub the chicken with lemon zest, orange zest, and a teaspoon of black pepper. Cover the chicken and cookie sheet with plastic wrap and store in the refrigerator overnight.
Heat oven to 475 degrees. In a bowl, toss cabbage with a drizzle of canola oil, black pepper, and salt to taste. Place cabbage onto a baking sheet and place in the oven for about 20 minutes, or until cooked with a little char. Remove from the oven and allow to cool. Transfer cabbage to a container and set aside for later.
Toss asparagus with canola oil, black pepper, and salt to taste. Arrange on a baking dish and place in a 475-degree oven for 10 minutes. Remove and allow to cool. Both cabbage and asparagus can be made in advance.
In a cast iron skillet over a high-heat stove, add 2 tablespoons of canola oil. When the oil is hot, take the chicken out of the refrigerator and again dry off the skin with a paper towel. Season the entire chicken evenly with salt. Ensure that both sides of the chicken are seasoned equally. Reduce oven to 350 degrees.
Meanwhile, place chicken, skin side down, into the hot cast iron pan and immediately reduce heat to medium. Place the brick on top of the chicken. Cook for about 15 minutes or until the skin is golden-brown and crispy. Flip over the chicken. Use tongs and a large spoon if needed to turn the chicken over. Be careful not to burn yourself.
With skin side up, place the chicken in the oven for 15 minutes, or until the internal temperature reaches about 160 degrees. The residual heat will finish cooking the chicken.
While the chicken is baking in the oven, make the roasted vegetable salad. Cut the cabbage into thin strips, then transfer to the large mixing bowl with the asparagus. Add chives, tarragon, basil, olive oil, and lemon juice. Season with 1 teaspoon of black pepper and salt to taste. Gently toss the vegetable mixture and set aside.
Remove the chicken from the oven and allow it to cool for at least five minutes. Meanwhile, you can prepare the sauce.
In a small sauce pot, add reduced chicken stock and bring it to a boil. Reduce to medium heat and stir in the butter and cook for four minutes. Turn off the heat and add lemon juice and more salt if necessary to taste. Pour the sauce onto a large entrée plate and place the chicken on top, followed by the vegetable salad. Makes 2 servings.
Wild Oats' Crispy Farmers Market Vegetables with Mole Vinaigrette
For mole vinaigrette: ½ cup mole (see note)
¼ cup lime juice
2 tablespoons agave
½ cup water
1 tablespoon canola oil
For crispy vegetables: Oil for frying
1 pound of seasonal vegetables (see note)
Salt and freshly ground black pepper to taste
1½ tablespoons toasted sesame
¼ cup chopped, fresh cilantro for garnish
For mole vinaigrette, place mole, lime juice, agave, water, and canola oil in a blender. Process until smooth and set aside. You'll need about a ½ cup of mole sauce for the crispy vegetables. Extra mole sauce can be refrigerated for two weeks.
For crispy vegetables, heat enough oil to submerge the vegetables completely in a deep-fryer or stock pot to 350 degrees. Drop the vegetables into the fryer and cook until tender, but still crispy, for about 30 seconds to 1 minute. Remove the vegetables from the oil and drain them on paper towels, then place them into a large mixing bowl. Toss with mole vinaigrette and add more to taste if you like. Season with salt and pepper to taste. Transfer to a serving platter. Sprinkle toasted sesame on top and garnish with cilantro. Makes 2 servings.
Note: Prepared moles are available at farmers' markets or in groceries, such as Fiesta. There are different types, such as mole rojo, mole ranchero, coloradito, etc. Just pick your favorite. As for vegetables, choose your favorites from the local farmers' market, such as Brussels sprouts, green beans, cauliflower, and broccoli, but avoid root vegetables, such as carrots and radishes.
Note: Chris Shepherd is departing Underbelly Hospitality.
Editor's note: Buzz dining columnist Dai Huynh is a James Beard food-journalism award winner and longtime Houston-based restaurant writer. 
Want more buzz like this? Sign up for our Morning Buzz emails.
To leave a comment, please log in or create an account with The Buzz Magazines, Disqus, Facebook, Twitter or Google+. Or you may post as a guest.