Stranger than Fiction: Must-Watch True-Story Entertainment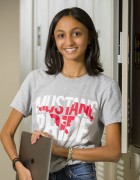 Click the Buzz Me button to receive email notifications when this writer publishes a new article or a new article in this column is published.
One part about quarantine that has stuck with me is the everlasting gift to binge TV shows and movies like there's no tomorrow, and I know I can't be the only one. Ever since Covid-19 struck, I've noticed that more true-story entertainment has been brought to audiences across the globe – maybe to remind us that "real life" is still attainable despite the dark shadow the pandemic cast on us. Something about the fact that real life can truly be as glamorous or miraculous as the movies can keep me fascinated for hours at a time. 
A benefit of watching true-story entertainment is that I can defend hours at the TV by telling myself (and my mom) that I'm learning something – maybe something I should already know, but it's learning nonetheless. So if there are any fellow "learners" out there searching for something to study, I think you've come to the right place. I've curated a list of recently-released TV shows and movies based on real-life events complemented with a personal rating. 
Television
American Crime Story: Impeachment (2022, Drama, Hulu) is a historical account of former president Bill Clinton's impeachment, produced by Monica Lewinsky herself. The series spotlights the women involved in Clinton's numerous scandals from Paula Jones and Monica Lewinsky to the "civil servant" behind it all – Linda Tripp. This series is part of a three-season conglomerate called American Crime Story that adapts groundbreaking history including the People v. O.J. Simpson and the Assassination of Gianni Versace in seasons 1 and 2.  
Throughout the entirety of this binge, how preventable each situation was was a ruminating thought floating through my mind. But accompanying this contemplation was also a much larger understanding of what drives each decision a person makes – and how that decision could be the biggest one of your life. My perception of "villains" and "heroes" was thoroughly altered after watching characters transition so easily between these two roles. I highly recommend Impeachment to those who crave a good scandal and '90s fashion. 4 stars.
Inventing Anna (2022, Drama, Netflix) follows reporter Vivian Kent as she investigates supposed German heiress Anna Delvey, the woman that outsmarted who are thought to be the smartest, most elite figures of New York City. 
As an intern for a magazine as we speak, it is a writer's dream to cover this story. So when the first episode began with a journalist pitching the Anna Delvey scandal to her editors, I couldn't help but put myself in her shoes. This miniseries starts at the end, so it is the premise of the plot to reveal what led us there. By alternating between the past and the present, the screenwriters allow us to build the story parallel to reporter Vivian Kent. Interwoven between the various crimes she commits are glimpses of genuine emotion from Anna that enable viewers to understand why exactly she is "faking it til she makes it." Although highly illegal, it is truly awe-inspiring watching a young woman humble so many oblivious individuals and make a large sum of money along the way. By the last episode I couldn't tell if I hated or pitied her, but some part of me respects her expertise on the human mind and how to manipulate it. 5 stars.
Modern Love (2019-present, Romantic Comedy, Amazon Prime Video) transforms the beautifully complicated love stories published in the Modern Love column in the New York Times to the small screens. An A-list cast including Dev Patel, Anne Hathaway, Julia Garner (who is also the star of Inventing Anna), Tina Fey, and Kit Harrington put names and faces to this new age of love in each episode. 
My takeaway from this series is that love truly is boundless. That there is no dictionary definition to what constitutes this all-encompassing foundation to life. Amidst this modern age of digital connection, Modern Love brings a hopeful perspective that not all bonds are destined to be planned to the tee but can be formed organically – or even accidentally. And like love, this show is not limited to a certain audience but rather appealing to all age groups (12+, of course). This rom-com is the perfect way to wind down for those with a short attention span since the episodes are only half-an-hour long and don't follow a strict storyline. 4 stars. 
The Dropout (2022, Drama, Hulu) retells Stanford dropout Elizabeth Holmes' promise to change the trajectory of medicine with her (now notorious) company Theranos.  
I wasn't aware of how recent this was until the scene that mentioned Apple's launch in Silicon Valley. It took a single scene for me to feel sympathy for Elizabeth Holmes. She was robbed of a young adulthood before it even started. What began as a promising seed of casually changing the world blossomed into hurting the lives of countless innocent people. I noticed that Elizabeth thought success and ruthlessness went hand in hand despite her initial goal to be of harmless service to the public. Her mistakes were a victim to the domino effect, and we have first-row seats to watch each piece fall. 4 stars.
The Thing About Pam (2022, Crime, Peacock) narrates the mysterious 2011 death of Betsy Faria in small-town Missouri. Initially, the police are convinced that her husband is responsible for her murder, but lingering questions and suspicious characters set into motion a chain of events connecting Betsy's best friend, Pam Hupp, to the once open-and-shut case.  
The one problem about true-story entertainment is that when it involves bloody murder…it can shock some to their core. After watching this in my psychology class, I was one of those people. There isn't one singular "thing" about Pam – she's so many things to so many people; a wife, a mother, a public servant, a best friend, and most relevant a good samaritan. But when it finally boils down to the truth, she's only remembered for one "thing." Looks can be dangerously deceiving, especially when someone's behavior deviates so much from what you'd expect. It's very fitting that my psychology teacher chose this to share with students because even now, it's still a mystery as to what truly went through her head. 5 stars.
Movies 
King Richard (2021, Sports/Drama, Hulu) sheds light on world renowned tennis sensations Venus and Serena Williams' father, Richard Williams. Braced with a distinct vision completed with a 78-page plan for his girls – before they were even born – Richard Williams is determined to secure his daughters a place in history. The Williams family works against every barrier in their way to overachieve the expectations set in for them.  
Success isn't a measure of where you start, but how hard you work. Taking the racial prejudice he faced as a young boy in an impoverished neighborhood, he is devoted to building a more esteemed life for his daughters. Aside from the humor, heart, and humility saturated in this film, sports enthusiasts will also find themselves engrossed in the most championed siblings to ever lift a tennis racquet. 4 stars. 
Tick, Tick…Boom (2021, Musical, Netflix) recounts the life of Jonathan Larson, the genius behind the hit Broadway triumph Rent. The film is based off of the musical Tick, Tick…Boom, an autobiographical account written by Jonathan Larson himself during his early adulthood in New York City. An aspiring composer fears he took the wrong career path, whilst simultaneously traversing the trials and tribulations of friendship and love.  
As a diehard theatre kid, it's no surprise that I took quite the interest in this movie musical. Although I'm not pursuing a career in the arts, I will forever admire the blood, sweat, and tears a true artist pours into their work. I first joined theatre to create the magic I'd seen on stage myself, so witnessing dreams turn into reality before my eyes on the big screen brings me hope that magic belongs both on- and off-stage. 5 stars.
The Sky is Pink (2019, Feel Good, Netflix) is a Indian Hindi-Language romantic-comedy that tells the love story of two soulmates across 25 years through the eyes of their daughter, who tragically dies at age 18.  
This film jumps between three different decades, assigning the audience the job of chronologically ordering the timeline of the story. The back-and-forth is effortless to follow thanks to a bubbly narrator – who is also the focus of the film. Because the plot spans 30years, we are bystanders to how amidst irrevocable change the love one companion has for another lingers on, and how life is simply a chronicle of lessons left to be learned. It warmed and broke my heart simultaneously watching how just as her parents took every moment to bring a smile to her face, Aisha was determined to repay the favor. And if you don't believe me, reach out to my mother who used an entire box of Kleenex in two and a half hours. 4.5 stars. 
More Must-Watch Recommendations 
Contrary to what you may believe after perusing this, I don't spend all of my time in front of the screen. Down below are a few more options that my fellow true-story entertainment enthusiasts suggest to add to your must-watch list. 
Candy (2022, Crime, TV miniseries, Hulu) travels back to the 1980s and introduces us to Candy Montgomery, the model housewife and mother who did everything by the book – even killing her best friend.  
The Girl From Plainville (2022, Crime, TV miniseries, Hulu) is a rendition of the "texting-suicide" scandal, examining the relationship of Michelle Carter and Conrad Roy and the events leading up to his death and her future confession of involuntary manslaughter. 
We'd love to hear your must-watch recs, too. Comment below or email [email protected]. 
People in this article:
Tulsi Parikh
,
Monica Lewinsky
,
Bill Clinton
,
Paula Jones
,
Linda Tripp
,
O.J. Simpson
,
Gianni Versace
,
Anna Delvey
,
Vivian Kent
,
Dev Patel
,
Anne Hathaway
,
Julia Garner
,
Tina Fey
,
Kit Harrington
,
Elizabeth Holmes
,
Betsy Faria
,
Pam Hupp
,
Venus Williams
,
Serena Williams
,
Richard Williams
,
Jonathan Larson
,
Candy Montgomery
,
Michelle Carter
,
Conrad Roy
Want more buzz like this? Sign up for our Morning Buzz emails.
To leave a comment, please log in or create an account with The Buzz Magazines, Disqus, Facebook, Twitter or Google+. Or you may post as a guest.