April Company: From Producing Music in Bellaire Bedrooms to Performing on Stages around Houston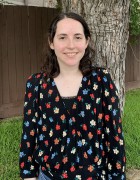 Click the Buzz Me button to receive email notifications when this writer publishes a new article or a new article in this column is published.
At its core, April Company, a band formed by Bellaire natives Davis Evans, Connor Oelsen, and Zak Pham, is rooted in friendship. From producing music in their bedrooms, to celebrating their high school graduation together during a global pandemic, and soon performing at White Oak Music Hall, April Company is more focused on enjoying their journey together – not their destination.
Davis (HSPVA), Connor (Bellaire High School) and Zak (Bellaire High School), all high school graduates of the Class of 2020, got their start as a group in the music industry by performing at house shows in Zak's living room in 2018. After having undergone lockdowns for Covid-19 and being unable to perform at house shows or local venues, they are excited to be out in the world again and to play at the larger, more mainstream White Oak Music Hall on July 16.
Zak and Davis have known each other since they met in kindergarten at Horn Elementary. Now roommates at UT Austin, the two had wanted to form a band together for a long time and initially joined a band that mutual friends of theirs formed. They quickly realized it was not the style they wanted. Zak and Davis ultimately split from this group, but it gave them the push they needed to try to form several other bands with each other as they searched for the right fit. Ultimately, they found their missing piece who had been in front of them all along – Connor.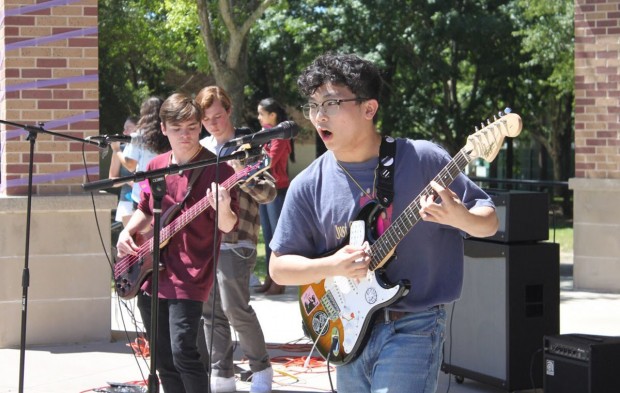 The three grew up streets from each other in Bellaire and had all been good friends since elementary school but did not perform together until they were in high school at a house concert Zak hosted. Zak said he truly felt their dynamic click into place as a band once they began writing songs together. Arbiters of freestyling, lead guitarist Davis and bassist Connor would start playing a random combination of chords, followed by Zak, who would sing lyrics on the spot. The self-described "hot girl summer indie" band agreed the only word that could be used to describe some of these spur-of-the-moment songs is "goofy," but more often than not they turned into music that the band continues to play, such as their single "SD Card."
While honing their skills at house concerts in Bellaire, the group cycled through several names as they tried to define themselves. Each of the three had a name that they favored and tested out for a few performances but they all felt off kilter. After briefly being known as Connor's choice: 97% Danger, 3% Milk; Zak's suggestion: The Receipts; and Davis' preference: Forklift Operator, they realized they needed a rebrand. After an intense sit down at La Madeleine, the group settled on the name April Company because they had their first official performance in April and they enjoyed the idea of them sounding as if they were part of an official organization. 
April Co. ultimately released their first single "Yesterday," on SoundCloud – an online music distribution service – in 2018 and it enthusiastically received thousands of listens. Davis said many fans of the song mistakenly labeled them as a "lo-fi" band, which is slang for musicians who deliberately include audio imperfections. 
"A lot of our first songs, I will say, were recorded on a toaster – not literally – just a really low quality mic and I didn't know how to mix or do anything," Zak said.
They decided to embrace this backhanded compliment, proudly declaring themselves as creators of bedroom pop as they recorded most of their music in Zak's bedroom. Although Davis quipped that they were briefly known as a "low production" band, they have since become much more experienced with manipulating audio from their computers.
Joking aside, the "do it yourself" quality of April Company is one of their greatest strengths as they wrote and recorded music from their childhood bedrooms, created their own concert venues, and built up a network of contacts from their house shows. This bootstraps philosophy has helped them to build a reputation amongst eclectic local venues such as House of J and Super Happy Fun Land, a performance hall-art gallery that boasts a stack of decrepit Raggedy Ann dolls that piles all the way up to the ceiling. 
The indie rock band admits that going from Super Happy Fun Land to White Oak Music Hall is a distinct shift but they do not view their musical journey as a linear path, nor are they focused on becoming famous. April Co. finds more joy in having fans sing their songs along with them and were especially thrilled during a recent performance at House of J when Zak's mom, Stephanie Nguyen, came and surprised them, braving a mosh pit to get videos of the group. 
"We enjoy playing the music that we make and we have a lot of fun at the gigs. It's about enjoying the process, instead of just trying to get to that almost unachievable endmark," Connor said.
Nonetheless, they are very much looking forward to opening for fellow indie Houston band the Cool Arrows and the touring Philadelphia indie trio Lizdelise at White Oak, this month.
Open to all ages, you can see April Company perform at White Oak Music Hall on July 16. Doors open at 8 p.m. Admission: $12. Stream April Company's music on Spotify and Soundcloud. 
Editor's note: For more, read this 2020 "Name That Tune" with Zak Pham.
Want more buzz like this? Sign up for our Morning Buzz emails.
To leave a comment, please log in or create an account with The Buzz Magazines, Disqus, Facebook, Twitter or Google+. Or you may post as a guest.