Rumor Has It - September 2022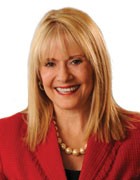 Click the Buzz Me button to receive email notifications when this writer publishes a new article or a new article in this column is published.
Castles, gardens, and Mozart's house. A group of eager Houstonians were excited to finally see The Oberammergau Passion Play in Oberammergau, Germany, a once-in-a-decade pilgrimage postponed in 2020 and 2021 due to Covid. Although organized separately, travelers left Houston on the same planes and visited the same sites and hotels on their Oberammergau trips. The Chapelwood United Methodist Church group was led by Senior Pastor John Stephens and wife, Stephanie, and the St. Luke's United Methodist Church group was led by Senior Pastor Tom Pace and Associate Pastor Michelle Manuel.
Stephanie sang her favorite Sound of Music tunes for the Chapelwood bus as they approached Austria. Every day on that bus, David Humphrey announced the Astros score and game highlights. Also on the trip were Scott, Betsy, Carrie, Andy, and Katie Humphrey, Suzanne and Steve Harter, Cecily and Rick Burleson, Janet Horton, and Andy Noel and wife Katie Kennedy.
Take it back to 1962. As 100 friends and family members arrived at the party barn in Round Top to celebrate Yvette Webb's groovy milestone birthday, they immediately gravitated to the vintage VW, Big Daisy, for a photo opp. Yvette "wigged" out in '60s attire and James Webb channeled Willie Nelson. Good Vibrations were felt with the Austin band Highway 90. Friends Melissa Roberts, Darlene and Mike Abdouch, Jeff and Allison McClanahan, Patti and Lyndall Harrison, Charlotte Marchesseau, Susan and Michael Taggart, and VIP Betty Gonzales were in the hip crowd. Daughter Allana Webb was in Barcelona for Spanish classes.
A wee dram. When Mike Main and Ada Burch moved into Fleetwood, they were elated to find such a friendly neighborhood and easy ways to meet others. The Gathering is a group of guys in the subdivision that get together occasionally for a whiskey night. Each gentleman will alternate as a host, and everyone brings a bottle so the guests can sample whichever ones they favor. Alan Hunt hosted inside and out by the pool with about 30 whiskey a go go fans. Flavors from India, Japan, and Scotland were also sampled. Soon we'll hear about the Fleetwood Ladies Happy Hour.
Quarantine love. Although they grew up worlds apart, they found each other in Portland, Ore. in 2016 at Adidas headquarters, where they both still work. Erin Maloney grew up in Boston and Bunker Hill. Erik Dinger grew up in the United Kingdom and relocated from Los Angeles to the NW. They reconnected in the very early days of Covid quarantine in the summer of 2020 when they literally ran into each other on the street. Fast forward, Erik surprised Erin with a proposal during an impromptu dinner at Amaterra Winery on May 27. In June, they celebrated with visits to many parks and beaches of Oregon and Washington. Erik's six-year-old Max is excited to be a part of their adventuresome lives. The couple's parents Sharon and Rich Maloney and Liesbeth and Kees Doeff and Lorrie and Hans Dinger know that Erin and Erik are on the right path.
Mysterious departure. When Cameron New went to get ice, his girlfriend Ally Daum got worried about the half-hour trip since the ice machine was 50 feet from their cottage in Napa. The ice went in the bucket, and they went to a vineyard at sunset. A photographer hid to capture the proposal with the "new ice" on her finger. The ring had not arrived before their trip, so Cameron had to retrieve it from the owner of the cottage where it was delivered. The couple met three years ago through the Bumble dating app where they discovered they love to hike, camp, ski, and enjoy wine and dogs.
Seaweed mostly gone. Bermuda was scheduled for 2020 for their 25th anniversary but Covid interfered. Finally, Jeff and Allison McClanahan got a few fun-filled days; one in St. George with a gourmet dinner at the stunning Harbourfront. Their anniversary dinner at Sea Breeze on Elbow Beach was another escape before they lounged on Highland Beach and Delray Beach, Fl. joined by their twins Haley and Dylan. The trip's finale was with the Eagles tribute band The Long Run at Galuppi's. Life's Been Good.
Boozy Bingo Night! The winners, Dana McAlister, Whitney Sharman, Sara Bosco, and Vicki Staff at a Boozy Bingo party had some luck as they won gift cards and dined on quesadillas. Bingo Master Stephanie Javor called out the numbers and Bingo Checker Lorraine Abercrombie made sure they were correct. The players enjoyed the festive cups Dani Tierney created. With everyone working hard, it was finally a time for the friends to wind down and mingle and just B.
Cheers to you! Tom and Elizabeth Netting first met on June 1, 1990 at The Flamingo Club in Montrose. His sense of humor on stage instantly won her over. After accepting his date request, yet concerned about her safety, she suggested they meet for dinner. He replied, "A gentleman always picks up a lady," and then sent a limousine for her. Once she arrived at Rainbow Lodge, he opened her door with a glass of champagne for her. Thirty-two years later, on their 30th anniversary, they celebrated at the same location of their first date. The restaurant name may no longer be the same, but the memories still exist at Brenner's on the Bayou.
Amore. What's not to love about Italy? A taxi strike in Rome did not slow Valerie Holladay and Stan Whitfill down during their six days there before a private tour to Pompeii and a cruise for 11 days to Sorrento/Amalfi/Ravello. Pottery shops, quaint cafes, and the church where Michael Corleone married were part of the fun as they experienced the Vatican, Sicily, Malta, Corfu, Saint Tropez, Monte Carlo, Provence, Palamos (Spain), and ended in Barcelona. Valerie said they enjoyed a 4-euro bottle of homemade wine that may put several of the finer bottles to shame. Saluti.
Tick not Tok. When Mary and Bill Mayo went to visit their son William (Max) Mayo when he attended Norwich University in Northfield, Vermont for the summer as an analyst intern for Information Warfare, they went to Mansfield Mountain for a hike. As Mary describes it, "We almost died three times." Although they were happy to be back in their hotel room, she discovered a tick on her temple. Note to readers: Take it out ASAP, clean it antiseptically, and take antibiotics within 36 hours. Max is back at Columbia School of International and Public Affairs to complete his last semester. Tick-tock goes the clock.
Truck stops out of this world. One in Croatia looked like a spaceship with monsters inside and one in Serbia was epicurean with gourmet selections that included Viennese bakery. These were some of the surprises Roberta Grossman and her cousin Shelley Cyprus experienced as they cruised on an AmaWaterways ship on the Danube starting in Bucharest and ending in Vienna. They went to Croatia, Serbia, and Bulgaria and saw thousands of miles of sunflowers in several of the countries. Right before Covid, they were on the same cruise but started in Bucharest and ended in Prague – in which case, are they coming or going?
Have some good news to share? Email us at [email protected].
People in this article:
John Stephens
,
Stephanie Stephens
,
Tom Pace
,
Michelle Manuel
,
David Humphrey
,
Scott Humphrey
,
Betsy Humphrey
,
Carrie Humphrey
,
Andy Humphrey
,
Katie Humphrey
,
Suzanne Harter
,
Steve Harter
,
Cecily Burleson
,
Rick Burleson
,
Janet Horton
,
Andy Noel
,
Katie Kennedy
,
yvette Webb
,
James Webb
,
Melissa Roberts
,
Darlene Abdouch
,
Mike Abdouch
,
Patti Harrison
,
Lyndall Harrison
,
Charlotte Marchesseau
,
Susan Taggart
,
Michael Taggart
,
Betty Gonzales
,
Allana Webb
,
Mike Main
,
Ada Burch
,
Alan Hunt
,
Erin Maloney
,
Erik Dinger
,
Max Dinger
,
Sharon Maloney
,
Rich Maloney
,
Liesbeth Doeff
,
Kees Doeff
,
Lorrie Dinger
,
Hans Dinger
,
Cameron New
,
Ally Daum
,
Jeff McClanahan
,
Allison McClanahan
,
Haley McClanahan
,
Dylan McClanahan
,
Dana McAlister
,
Whitney Sharman
,
Sara Bosco
,
Vicki Staff
,
Stephanie Javor
,
Lorraine Abercrombie
,
Dani Tierney
,
Tom Netting
,
Elizabeth Netting
,
Valerie Holladay
,
Stan Whitfill
,
Mary Mayo
,
Bill Mayo
,
William Mayo
,
Roberta Grossman
,
Shelley Cyprus
Want more buzz like this? Sign up for our Morning Buzz emails.
To leave a comment, please log in or create an account with The Buzz Magazines, Disqus, Facebook, Twitter or Google+. Or you may post as a guest.