Rumor Has It - January 2023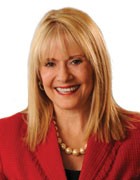 Click the Buzz Me button to receive email notifications when this writer publishes a new article or a new article in this column is published.
Hot spot. Pirates of the Caribbean was just one of the movies filmed at the luxury Terranea Resort. Another Hollywood life was recorded when Robert McCarthy and Jessica Hendel said their own vows to each other on November 12, by the ocean's edge overlooking Catalina Island in Palos Verdes, Calif. The playful couple like to indulge in Super Smash Bros. video games, so as a surprise, the best man had the resort set up a game console and a big screen at the reception. The couple, shocked but excited, sat down to square off for a game to the death of Super Smash Bros. Who won? The bride or did the gentleman let her? Meredith and Keith McCarthy and Hilary and Jon Hendel, the couple's parents, were Super Smashed happy for them.
Cruising. When Anne and Rick Frachtman and Glenn and Roselle Kammerman went on the Malt Shop Memories Cruise to St. Thomas, Puerto Rico, and The Bahamas, they were surrounded by '50s and '60s musical icons. However, the big surprise was they were the only Astros fans in the ship's bar surrounded by not-so-nice Phillies fans during the World Series. The Houstonians got righteous revenge with a victory. Fun entertainment included a Sock Hop Dance, Prom Night, and Halloween when Rick and Glenn wore their Blues Brothers outfits and were repeatedly mistaken for the professional Blues Brothers, as guests complimented them on "their act." Anne had Frankie Avalon autograph a photo of himself from a Houston concert. Despite the whirlwind onboard, they did not see any effects from the hurricane that hit Puerto Rico.
Girls trip. A random group of gals (each knew at least one other in the group) took a 10-day trip to Florence and the surrounding Tuscany countryside. Tour organizer M.A. Shute and fashion tour guide Roz Pactor led the 11 women who all became friends by the end of the trip. Kelly Anzilotti, Lauren Fisher, Chris Kase, Debbie Marziale, Anne McClellan, Leila Perrin, and Sandra Porter loved the jaunts to the Antinori Winery, the Brunello Winery, a cooking class, shopping at Space Prada, the School of Leather, and the designer discount outlet were highlights. Who doesn't like a bargain?
A trip full of song. Cameron Cody directed The Chancel Choir from Chapelwood United Methodist in Europe where they performed in Croatia, Slovenia, and Italy. Highlight performances were at the Diocletian Palace Cathedral and at Ginger Howell's birthday dinner in Venice on the patio of Ristorante Ribot where some sang Happy Birthday. Evan Howell, Pat Cavanaugh, Carrie Woliver, Carl Sandlin, and Bonnie Deaton are a few that also shopped for Murano glass in between rehearsals, performances, and tours, all in the fellowship.
Drink up! Periwinkle's Iron Sommelier, a sommelier competition and wine tasting event, presented by AUTOSOL, raised a record $420,000 for the Periwinkle Foundation, which positively changes the lives of children, young adults, and families who are challenged by cancer and other life-threatening illnesses and are cared for at Texas Children's Hospital. Periwinkle Camps, Arts and Survivor Programs serve 14,000 children and families. Adele Corrigan Wade from 13 celsius Wine Bar, the 2022 Iron Sommelier Champion, welcomed 12 of Houston's top sommeliers to wine tasting and the competition benefit at the Post Oak Hotel where a panel of judges rated them. The chair, Periwinkle board member Sean Beck and director Anne Massey had a lot to toast to.
Treehouse retreat. It was only natural that Terri and Greg Smith would want to celebrate their 40th anny in a treehouse in Utopia, Texas, as his nickname is Tarzan and hers is Rapunzel. There were four treehouses to choose from, each with character and with a view of a creek. They chose to stay in the Biblioteque one because it had a fireplace. Greg is no stranger to living high. Not only was he a contestant on Survivor Season 24 but he survived a plane crash. His book Within the Wiles of an Uncharted Jungle / A True Story / A Nicaraguan Plane Crash 1966 by Gregory Lantz Tarzan Smith came out in April. Read it to see if he swung his way out.
On their toes. The Houston Ballet was invited to perform on the most prestigious ballet stage in Japan, the Tokyo Bunka Kaikan, for four performances of Stanton Welch's Swan Lake. Houston Ballet has seven Japanese dancers, including principal dancers Yuriko Kajiya and Charles Yoshiyama, who performed the lead roles of Odette/Odile and Prince Siegfried. More than 40 Houston Ballet trustees and guests traveled alongside the company. The artsy group went to multiple museums, shrines, and temples. Visiting the Art Islands, listed in National Geographic's "19 Places to Indulge Yourself," was a highlight. Travelers included Chris and Kristy Bradshaw, Martha and Richard Finger, Jay Jones and Terry Wayne Jones, David Ruiz, Laura Ruiz and Akemi Saitoh and Yasuhiko Saitoh.
Making spirits bright. Right after the last Kappa Kappa Gamma Holiday Home Pilgrimage in 2018, Jeannie Rich Chandler and Julie Hillenburg Comiskey were asked to chair the holiday home tour in 2020, but Covid interfered. It is the oldest home tour in Houston and is held every other year. The funds raised contribute to the KKG Charitable Foundation and are given as grants to Houston charities. Honorees this year were Sue Rayburn Brennig, Lacy Crain, Nancy Rich Gordon, and Anne McCullough Shallenberger. The preview party chairs Claudia Laswell and Molly Williams were thrilled to have good weather for the main event celebration in Farnham Park and the Candlelight tour of three additional homes in Tanglewood. Rachel Gummattira and mom Fran Cajonillahan joined Lauren Levicki, Elizabeth West, and Kristi Johnson at Mendocino Farms in Uptown Park for nourishment before going to the three homes on the tour. They knew they would need extra energy for all the oohs and aahs they would be saying as they admired the decorations.
Sweet day. Three generations of bakers donned aprons and brought out the sugar the weekend after Thanksgiving. Staci Andrews, Demi Andrews Dugger, and Liz's 90-year-old mom Myrt Huerter reserve this special day to make countless Christmas sweets in Liz Andrews' kitchen. Although they spend all day making many kinds of candy, they love bonbons, peanut brittle, and old fashion butter mints the best. The treats are made for Christmas, but Liz says they are lucky if they last until then.
Lots of new faces. Fifty neighbors attended the Tangle Lane Holiday Party held at Liz and Rob Andrews' home. The party catered by City View Catering welcomed those that recently moved from Bellaire, Kingwood, and Tanglewood. Vicky and Dale Couch, Noya Zucker and Rocky Stevens, and Charlotte and Steve Johns were greeted by the friendly group of their future new best friends.
Spirits and spiritual. It was a fascinating holiday party as the Interfaith Book Club members chatted about lives that could be turned into a book. Atheist, Bahai, Catholic, Episcopal, Jewish, Muslim, and Presbyterian were some of the beliefs represented during an evening at Kathryn Baker's home. The atheist married an Episcopalian preacher, a nun became a professor and later agnostic, a Catholic found out she had Jewish roots, and a Muslim said the Torah is mentioned in the Koran. One attendee shared an incredible story about how a family member in need of a kidney transplant connected with a donor – through a chat at the hair salon. Some of those sharing spiritual stories were Phyllis Gingiss, Anna Guerra, Susan Tabbaa, Helen Rose Ebaugh, Hanan Patel, Dianna Milewicz, Anne Gill, and Jila Tavakoli.
Have some good news to share? Email us at [email protected].­
People in this article:
Robert McCarthy
,
Jessica Hendel
,
Meredith McCarthy
,
Keith McCarthy
,
Hilary Hendel
,
Jon Hendel
,
Anne Frachtman
,
Rick Frachtman
,
Glenn Kammerman
,
Roselle Kammerman
,
Frankie Avalon
,
M.A. Shute
,
Roz Pactor
,
Kelly Anzilotti
,
Lauren Fisher
,
Chris Kase
,
Debbie Marziale
,
Anne McClellan
,
Leila Perrin
,
Sandra Porter
,
Cameron Cody
,
Ginger Howell
,
Evan Howell
,
Pat Cavanaugh
,
Carrie Woliver
,
Carl Sandlin
,
Bonnie Deaton
,
Adele Corrigan Wade
,
Sean Beck
,
Anne Massey
,
Terri Smith
,
Greg Smith
,
Stanton Welch
,
Yuriko Kajiya
,
Charles Yoshiyama
,
Chris Bradshaw
,
Kristy Bradshaw
,
Martha Finger
,
Richard Finger
,
Jay Jones
,
Terry Wayne Jones
,
David Ruiz
,
Laura Ruiz
,
Akemi Saitoh
,
Yasuhiko Saitoh
,
Jeannie Rich Chandler
,
Julie Hillenburg Comiskey
,
Sue Rayburn Brennig
,
Lacy Crain
,
Nancy Rich Gordon
,
Anne McCullough Shallenberger
,
Claudia Laswell
,
Molly Williams
,
Rachel Gummattira
,
Fran Cajonillahan
,
Lauren Levicki
,
Elizabeth West
,
Kristi Johnson
,
Staci Andrews
,
Demi Andrews Dugger
,
Myrt Huerter
,
Liz Andrews
,
Rob Andrews
,
Vicky Couch
,
Dale Couch
,
Noya Zucker
,
Rocky Stevens
,
Charlotte Johns
,
Steve Johns
,
Kathryn Baker
,
Phyllis Gingiss
,
Anna Guerra
,
Susan Tabbaa
,
Helen Rose Ebaugh
,
Hanan Patel
,
Dianna Milewicz
,
Anne Gill
,
Jila Tavakoli
Want more buzz like this? Sign up for our Morning Buzz emails.
To leave a comment, please log in or create an account with The Buzz Magazines, Disqus, Facebook, Twitter or Google+. Or you may post as a guest.