Rumor Has It - February 2023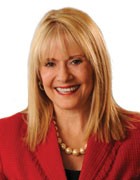 Click the Buzz Me button to receive email notifications when this writer publishes a new article or a new article in this column is published.
A busy party included a surprise donation. The Memorial Drive Garden Club Holiday Lunch at Laurie Sorsby's house was a rocking holiday party indeed. It featured rock artist Bonnie Blue with a jewelry "store" in the study and an impromptu paint session where Bonnie painted your pet or children on rocks from a phone photo. Deb Stutsman, Spring Branch Elementary Garden Educator/Coordinator, spoke about the importance of a school garden. The club donated $231 to help buy fertilizer, compost, mulch, and vegetable seedlings for the children to grow and harvest take-home herbs and food throughout the year. If you want to donate supplies or funds (a shed is needed), contact [email protected]. Fourteen hostesses provided the over-the-top lunch. The joyful party concluded with an earthy left and right gift exchange.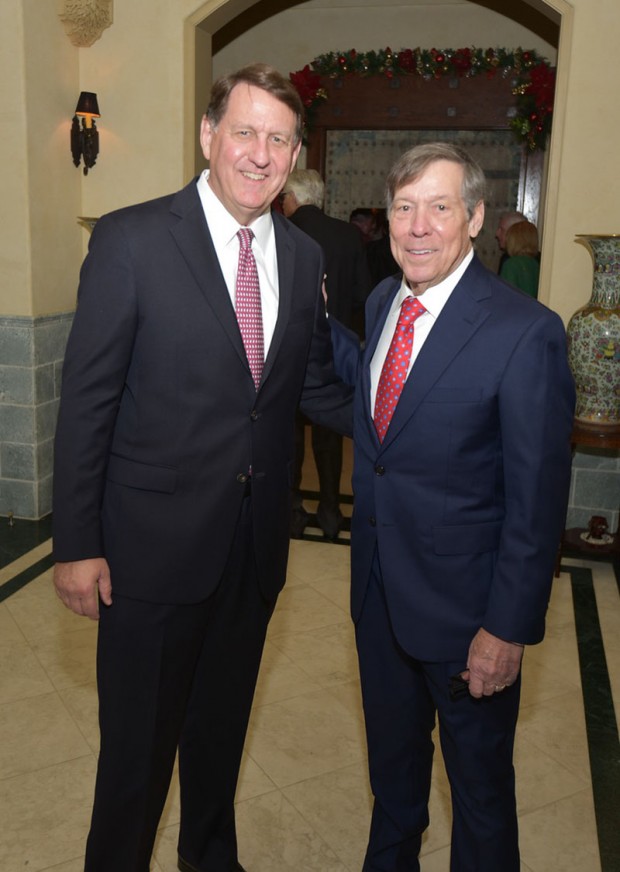 When it was Personal. That was almost the theme of the party Andy and Tanya Greenwood hosted during the holidaze since their annual party had been pandemic postponed for two years. But it certainly is the name of the 9th Rhett and Toni detective book Andy has written (out this spring), which takes place in Houston, the Hill Country, and San Angelo. Could some of the 210 guests be inspirational characters? The variety of food and caterers would make your head spin, but the other spinning involved Tanya and Andy on the dance floor with a waltz to warm up the crowd as Jane Vandiver sang Could I Have this Dance, which was their first dance at their wedding reception in 2010. Some of the guests swaying to Elvis tribute artist David Perry were Colleen Holthouse and husband Eric Forsythe, Lorraine Abercrombie, Ethel and Chap Hutcheson, Chrissy and Mark Stamey, Father Charles Hough, Betsy and Bob Phillips, and Mary Ann and Louis Macy.
Spirits and spiritual. It was a fascinating holiday party as the Interfaith Book Club members chatted about lives that could be turned into a book. Atheist, Bahai, Catholic, Episcopal, Jewish, Muslim, and Presbyterian were some of the beliefs represented during an evening at Kathryn Baker's home. The atheist married an Episcopalian preacher, a nun became a professor and later agnostic, a Catholic found out she had Jewish roots, and a Muslim said the Torah is mentioned in the Koran. One attendee shared an incredible story about how a family member in need of a kidney transplant connected with a donor – through a chat at the hair salon. Some of those sharing spiritual stories were Phyllis Gingiss, Anna Guerra, Jane Grace, Helen Rose Ebaugh, Hanan Patel, Dianna Milewicz, Anne Gill, and Jila Tavakoli.
Multi party. It was a warm 75 degrees outside but inside Janet Bashen was touting another degree as she added a doctorate in Social Work from U of So Cal to her name. She and her husband Steven Bashen celebrated with music, dinner, and the launch of the new VoxRah Technologies app. San Antonio celebrity-sports chef, Chef Jose Benitez, dished out an exquisite buffet of food while cigars were puffed outside. Recently retired Judge Vanessa Gilmore was steeped in conversation about the Judge V tearoom at the Hotel David as Preston Middleton and 40 guests experimented with the new app.
Naughty and Nice party? Amelia Alder wore the perfect shirt for this party by that name. Rub the reversible sequins one way and it said Naughty and reverse way, it said Nice. Mary Reed Lankford, the hostess game-meister that she is, planned several fun party questions to unscramble song names, a relay peppermint candy cane race, and a hoppity hop box ball drop. You have to see it to believe the 60-70-year-olds using their inner child. Barbara Files, Paulette Levine, Allyson Mark, Judy Gordon, Denise Eckhart, Lisa Tames, Colleen Michalec, Holly Hartman were a few of the spirited ones in action. Vicki Friedman presented Mary with a pink '70s cake to mark the decade. As a side note, Mary and husband Larry Lankford also celebrated her birthday in Hawaii with her family and later, she and son Charles redeemed a Covid trip to Sweden and Finland on Christmas to feed reindeer. How nice!
Night in the neighborhood. Everyone just walked over. Chris and Reese Baker's Neighborly Open House started with a 5:30 happy hour. A few of those that chatted about their holiday plans were Jana and Stuart Kusin, Felicia and Bert Baker, Dana McKeon and daughter Nenegh, Steve Schweitzer, Marnie and Nick Medina with children JP and Eva Luna and adult daughter Alexandra Medina. One topic of conversation was Airbnb rentals.
French Champagne 75 was served. The Houston Junior Forum Annual Holiday Luncheon was held at Tim and Sandra Moore's festive home. The weather was so perfect that the 150 gals spread out among six tables poolside as well as inside. Melinda Vanzant, Kay Newman, Sue Bennett, Paula Howeth, Linda West, and Anna Hodges were some of those in holiday red or bling to kickstart the merry season.
Most made it to midnight. The party planning started with 22 people to attend but due to the season of sickness, 17 attended the three-tiered progressive dinner New Year's Eve. It was a combo of mah jongg friends and golf buddies that comprised the group of revelers. The appetizers were at Betty Babendure's home, main course at Rosemarie and Ron Wagman's, and dessert was at Hartley and Cathy Chelin's home. Esther Levine peeled off the last piece of duct tape on a box that was passed around to reveal the prize inside of $20.23 in honor of 2023. Dr. Howard Pollock, Dr. Harry Price and Marilyn Bein, Dr. Bruce and Reva Edison, and Roz and Bob Pittsford were some in the group.
Winter wonderland. The patrons and guests were greeted at Milton Townsend's magically decorated home with specialty drinks for the Holiday Schmooze to benefit The Jackson Hicks Endowed Fund for the Awareness, Prevention and Treatment of HIV/AIDS at the Legacy Community Health Services. Milton and co-chair Mary Patton decorated the many Christmas trees that adorned the house and poolside. VIPs in the crowd included Chree Boydstun, Ben Patton, Bonnie and Rob Lloyd, Rebekah Johnson, Gary Hammett and David LaDuke, Lynn Nazareth, Phoebe Tudor, Courtney Hopson, Kari Findley, Mary Ann and David McKeithan, Kashay and Steve Crawford, Tripp Carter, Nancy Allen, Gerry Heard and Tylor Hearn, Melissa and Michael Mithoff, Steve Pate and Eric Van Haselen.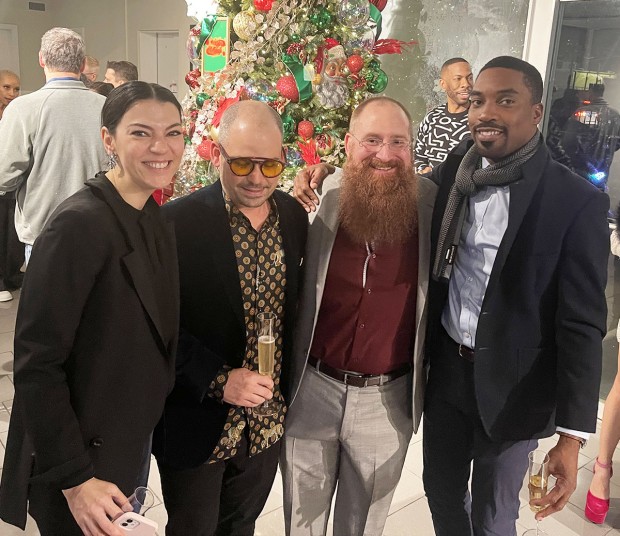 Super famous. Bryan-Michael Cox, a graduate of Kinder High School for Performing Arts, and nine-time Grammy Award record producer, acted as host for The Houston Museum of African American Culture (HMAAC) Annual Champagne & Ribs happening. Native Houstonian musical entertainer, Sam Thousand (Sam Harris), traveled to perform as special guest. Co-chairs John Guess IV (event founder and board member) and Davinia Reed (HMAACulture COO) honored FOX 26 news reporter Isiah Carey and Fox 26 news anchor Jonathan Martin. And there was time to jive to the award-winning hip hop DJ DefJamBlaster. In the crowd were HMAAC chief curator Christopher Blay, Cindy Miles, Melanie Lawson, Carol Guess, Joseph Cohen and wife Lindsay Davis, and Mirl Cohen.
Have some good news to share? Email us at [email protected].
People in this article:
Laurie Sorsby
,
Bonnie Blue
,
Deb Stutsman
,
Andy Greenwood
,
Tanya Greenwood
,
Jane Vandiver
,
David Perry
,
Colleen Holthouse
,
Eric Forsythe
,
Lorraine Abercrombie
,
Ethel Hutcheson
,
Chap Hutcheson
,
Chrissy Stamey
,
Mark Stamey
,
Charles Hough
,
Betsy Phillips
,
Bob Phillips
,
Mary Ann Macy
,
Louis Macy
,
Kathryn Baker
,
Phyllis Gingiss
,
Anna Guerra
,
Jane Grace
,
Helen Rose Ebaugh
,
Hanan Patel
,
Dianna Milewicz
,
Anne Gill
,
Jila Tavakoli
,
Janet Bashen
,
Steven Bashen
,
Jose Benitez
,
Vanessa Gilmore
,
Preston Middleton
,
Amelia Alder
,
Mary Reed Lankford
,
Barbara Files
,
Paulette Levine
,
Allyson Mark
,
Judy Gordon
,
Denise Eckhart
,
Lisa Tames
,
Colleen Michalec
,
Holly Hartman
,
Vicki Friedman
,
Larry Lankford
,
Charles Lankford
,
Chris Baker
,
Reese Baker
,
Jana Kusin
,
Stuart Kusin
,
Felicia Baker
,
Bert Baker
,
Dana McKeon
,
Nenegh McKeon
,
Steve Schweitzer
,
Marnie Medina
,
Nick Medina
,
JP Medina
,
Eva Luna Medina
,
Alexandra Medina
,
Tim Moore
,
Sandra Moore
,
Melinda Vanzant
,
Kay Newman
,
Sue Bennett
,
Paula Howeth
,
Linda West
,
Anna Hodges
,
Betty Babendure
,
Rosemarie Wagman
,
Ron Wagman
,
Hartley Chelin
,
Cathy Chelin
,
Esther Levine
,
Howard Pollock
,
Harry Price
,
Marilyn Bein
,
Bruce Edison
,
Reva Edison
,
Roz Pittsford
,
Bob Pittsford
,
Milton Townsend
,
Mary Patton
,
Chree Boydstun
,
Ben Patton
,
Bonnie Lloyd
,
Rob Lloyd
,
Rebekah Johnson
,
Gary Hammett LaDuke
,
David LaDuke
,
Lynn Nazareth
,
Phoebe Tudor
,
Courtney Hopson
,
Kari Findley
,
Mary Ann McKeithan
,
David McKeithan
,
Kashay Crawford
,
Steve Crawford
,
Tripp Carter
,
Nancy Allen
,
Gerry Heard
,
Tylor Hearn
,
Melissa Mithoff
,
Michael Mithoff
,
Steve Pate
,
Eric Van Haselen
,
Bryan-Michael Cox
,
Sam Harris
,
John Guess IV
,
Davinia Reed
,
Isiah Carey
,
Jonathan Martin
,
Christopher Blay
,
Cindy Miles
,
Melanie Lawson
,
Carol Guess
,
Joseph Cohen
,
Lindsay Davis
,
Mirl Cohen
Want more buzz like this? Sign up for our Morning Buzz emails.
To leave a comment, please log in or create an account with The Buzz Magazines, Disqus, Facebook, Twitter or Google+. Or you may post as a guest.