Rumor Has It - May 2023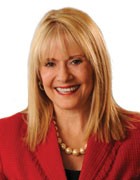 Click the Buzz Me button to receive email notifications when this writer publishes a new article or a new article in this column is published.
Fashion & champagne. The hunt for designer vintage stores was on! Karen Warren and her sister, Christiana Hatteberg, and Christiana's daughter McKenna Weil went to Paris since McKenna was working at fashion week. Fave vintage stores they found worthy on the 10-day spree were Opulence Vintage and Rose Market Vintage. In the champagne region, they donned chef hats and learned how to create divine cork-looking pieces of chocolate with champagne in them at La Chocolaterie Thibaut. And what is a visit to Paris without some protesters? A transportation strike brought thousands of protesters hence the police blocked the bridges over the Seine forcing the gals to walk through the swarm of people. They could not tell where the protesters began or ended.
Screw the Golden Years. Always looking for a fun time to raise money for a cause, Sue Shefman hosted Screw the Golden Years. She invited friends over for bites to eat so they can Take a BITE out of Alzheimer's. The S in the word "screw" was made with gold screws and the gold food included goldfish, golden delicious apples, golden Kiwi, pineapple, deviled eggs, cheeses, etc. A golden cactus on the table symbolized how women of a certain age can get prickly. Guests included Patsy Andrews, Barbara Hammer, Toni Meason, Judy Stockton, Martee Fuerst, and Seanne Klingensmith. They shared their biggest complaints about the golden years, and the most golden memory of a younger age. To make a donation to Alzheimer's Association or to join Sue's Team Cheerio, see act.alz.org/goto/TeamCheerio. 
Artsy. The Bayou City Art Festival included one sunny day and one cloudy day. Over 15,000 attendees and more than 300 volunteers came from Pearland, Friendswood, Katy, and the Woodlands among other outlying areas. Lauren Farmer, Harriet Schubb, and John Harris were at the volunteer booth on Sunday to greet or help misguided festivalgoers. Harriet and John have volunteered for a decade now. Others that wandered through on Sunday were Bryan Farmer, Peggy Gleason, and Michelle Voight. At the funnel cake truck were John Robertson and Chad Smucker. The other treats in store were visual.
Welcome to Hedwig Village. Doctors Hannah and Kevin Kline and daughters Margot (3) and Bridget (1) moved to Memorial from Clear Lake a few months ago. They are also doctoring up their grand kitchen in their home. Kevin is from Hunters Creek originally and Hannah is from Leawood, Kansas. Margot loves nearby Tiny's Milk and Cookies and Bridget watches the squirrels and dogs from her stroller walks. Kevin's parents Dr. Glenn and Lisa Kline are near enough to be on the run route.
Where are they now? Liz Carmichael, Memorial High School Class of 2004, and Peter Vanderbrouk, MHS Class of 2002, started their marriage adventure in 2016. Their journey took them to Meggen, Switzerland where they live with their dogs, Carl, a Bernese Mountain Dog and Steve, a Newfoundland dog. Meggen is populated with farms and forests, rivers and glaciers, besides buildings, of course. You can follow their adventures on Instagram @carlthemountaindog as they wag their tails through Switzerland.
Bucket-list adventures. What are driving lanes for? No one got a ticket for driving out of their lane. And it was just an ordinary occurrence that Carol Desenberg got her shoes cleaned at the table while eating lunch at an outdoor restaurant. Just a way of life in Cairo, Egypt. Carol and Sandi Seltzer Bryant ticked off another adventure from their bucket lists. They sailed the Nile River and covered Cairo, Luxor, Edfu, Aswan, Abu Simbel, and Quena in 14 days. Most impressive was the oldest pyramid in the world at the necropolis of Sakkara known as the Step Pyramid. They sipped tea at the Old Cataract Hotel where Agatha Christie authored Death on the Nile and lunched at the Mena Hotel where Frank Sinatra and friends dined. History took them back centuries.
A wild time for wildlife. Players of all ages and skills are welcome to tee off to support SPCA Wildlife Center of Texas inside at a Topgolf Tournament June 3, 10 a.m.-1 p.m. at 1030 Memorial Brook Blvd. The SPCA takes in 12,000 + ill, injured, and orphaned native wildlife annually. Some of those very involved, including Patricia E. Mercer, President & CEO, Jamie Spiva, Interim Chief Development Officer, and Roz Cooley and Hershey Grace say, "Come out for breakfast, a silent auction and see close up a hawk and crested Caracara." Register here. 
Let's get together. No one likes a good chat about bygones like Sandy Gaitz. He and his wife Andi Gaitz host a reunion almost every year. This year they planned it while they were in Amsterdam. Fifty friends from long ago and not-so-long-ago met up at Kenny and Ziggy's private room for schmoozing and dancing to oldies provided by The Two Man Band. Parents of many of the people there knew each other before they were born. Some came from New York, Longview, and Austin and had not seen each other for 50 plus years. Some in the crowd were Patty and Gene Turboff, Paul Zubowski, Richard and Susan Speer, Sheila Aron, Diana Brachtman, and Joyce and Arthur Schechter.
Got away! The trip to Costa Rica was planned while toddlers Elliette and Jacob Itkin were still in school so they would be distracted while parents Leslie and Cory Itkin dashed off to the Four Seasons at the Papagayo Peninsula. While Cory was still consumed with calls and work, he managed to experience a zip line for the first time. Leslie exerted herself with the paddle boards, kayaks, and jogging trails. They found the seafood and plantains delish and the people especially friendly. Pura Vida.
Did you miss it? If you did, don't make that mistake again. Sheer bargains at The Chic Boutique sponsored by Salvation Army Women's Auxiliary were three days in April with no entrance fee. Stores donated new clothing to the sale and patrons donated used clothing. One section was all cashmere for $10 and up. Evening gowns, accessories, rodeo bling, designer and knockoff designer items were sold. Gorgeous headbands were $3. Some of the tireless volunteers that helped beforehand were Maggie Austin, Debbie Bernstein, Jan Rhodes, and Tina Yrshus. Mark your calendar mid-April 2024. 
Have some good news to share? Email us at [email protected].
People in this article:
Karen Warren
,
Christiana Hatteberg
,
McKenna Weil
,
Sue Shefman
,
Patsy Andrews
,
Barbara Hammer
,
Toni Meason
,
Judy Stockton
,
Martee Fuerst
,
Seanne Klingensmith
,
Lauren Farmer
,
Harriet Schubb
,
John Harris
,
Bryan Farmer
,
Peggy Gleason
,
Michelle Voight
,
John Robertson
,
Chad Smucker
,
Hannah Kline
,
Kevin Kline
,
Margot Kline
,
Bridget Kline
,
Glenn Kline
,
Lisa Kline
,
Liz Carmichael
,
Peter Vanderbrouk
,
Carol Desenberg
,
Sandi Seltzer Bryant
,
Patricia E. Mercer
,
Jamie Spiva
,
Roz Cooley
,
Hershey Grace
,
Sandy Gaitz
,
Andi Gaitz
,
Patty Turboff
,
Gene Turboff
,
Paul Zubowski
,
Richard Speer
,
Susan Speer
,
Sheila Aron
,
Diana Brachtman
,
Joyce Schechter
,
Arthur Schechter
,
Elliette Itkin
,
Jacob Itkin
,
Leslie Itkin
,
Cory Itkin
,
Maggie Austin
,
Debbie Bernstein
,
Jan Rhodes
,
Tina Yrshus
Want more buzz like this? Sign up for our Morning Buzz emails.
To leave a comment, please log in or create an account with The Buzz Magazines, Disqus, Facebook, Twitter or Google+. Or you may post as a guest.