Rumor Has It - July 2023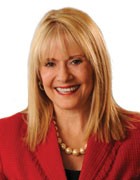 Click the Buzz Me button to receive email notifications when this writer publishes a new article or a new article in this column is published.
S'more love. They met on a camping trip with friends. Nothing like a campfire to stoke the embers of a potential love match. Three years later, on another camping trip, Manuel James Higgins proposed to Julia Louise Messina at the water's edge. The wedding and reception, March 4, 2023, at the Nouveau Antique Art Venue in Midtown had a turn-of-the-century vibe as the couple are fans of the Peaky Blinders series. Tiffany lamps and antique furniture with a large bar reminiscent of a speakeasy made for a roaring success. Parents of the couple Victor Yang and Rachel Messina, Frank and Vanessa Messina, and Mike and Cindy Higgins may not have dressed as flappers but danced the night away.
Not just yet leaving the 60s. Honoree Jean Wilson stepped into her naughty-or-nice-themed 69th birthday like a boss at the Ballroom at Tanglewood. A hundred and fifty friends and family from many areas of her life took party props of handcuffs and whips to add to their scandalous outfits. Lead singer for Nightbird (Fleetwood Mac Tribute band), Brooke Alyson, channeled Stevie Nicks to sing the birthday song. Some of those dancing to DJ Freddy Batres were Michelle Ngo, Tung Giep, Alex Leon, Brette Seffens, Hoaly Bell and Munir Ibrahim, Dr Amy Chen, Vy and Jim Hopkins, Phil and Mitzie Danielson, Monique Wyatt, Brian Wice, Carmen Roe, Barbara Seymour, J. Michael Soliz, Neera Patidar, Naureen and Ahmad Malik, Christina Zhou, Bobby Bowick, Evan Bauman, Charlie McDaniel, Ana Beaven, Chloe di Leo, William Roberts, Jo Ottaviano, Fritz McDonald, Alex Grover, Debra Linse, Lina Matar, Michael DeMarse, Roxanne D'Ascenzo, and Lois De Armas. Very nice! 
Not the 5th? It's just an excuse to fiesta and raise money. Jeannette Nestvold, Roberta Grossman, Shelly Cyprus, and Sandy Harris with miniature sombreros on their heads underwrote the luncheon to raise funds for Anne Frank Hadassah at a Cuatro de Mayo party at the Four Leaf Towers' party room on May 4th, of course. Five gals won the scavenger hunt that was in the room before macarena music inspired the 30 fiestagoers to dance and conga their way around before batting up for a swing at a piñata filled with jewelry and candy. And then there was Mexican bingo with sombrero markers. Margaritas, queso, guacamole, fish tacos, spinach enchiladas, tres leches, and mucho laughs made for a memorable day. And it was good practice for Cinco de Mayo.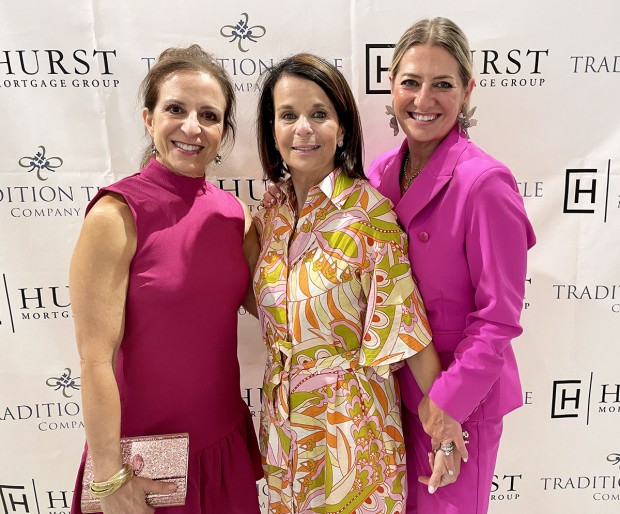 Pretty people. It was a happening and pink scene at Tootsies on May 3 to fun-raise for Nancy Owens Breast Cancer Foundation spearheaded by Shelly Levy, Randee Kaplan, and Cassandra Hurst. Two hundred fashionable ladies bought tickets.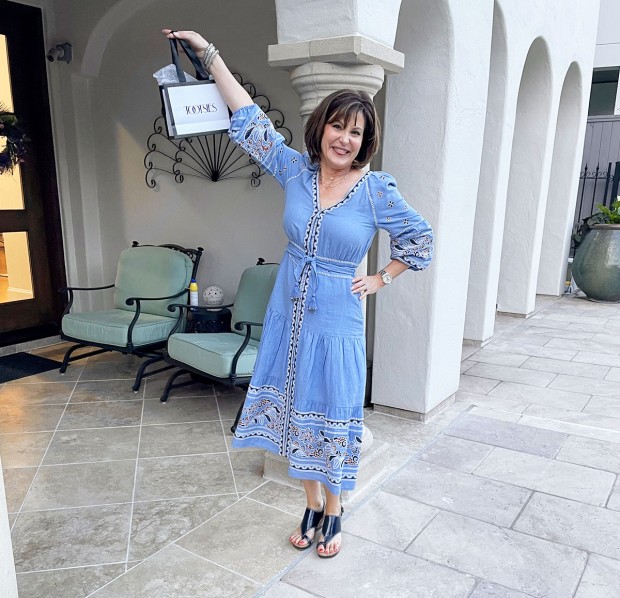 Lucky Sharon Cordes won the $500 gift card from the raffle.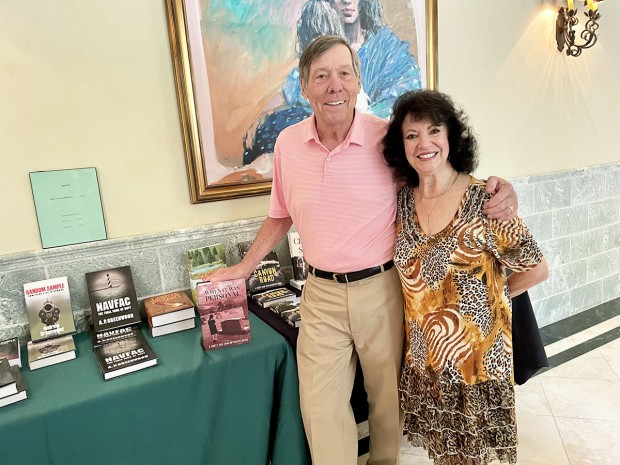 Personal. Thirteen books and 1,291,000 words later, this Memorial author has continued to engage fans with his detective books. A friendly crowd gathered at Andy and Tanya Greenwood's home for wine and cheese to check out Andy's latest book, When It Was Personal. Some of those in the crowd have known Andy since they were lifers at St. John's. Friends that go way back in time are Lucy Clark Shaw, Anne Peden Tucker, Margie Baldwin Esse, Cody and Jim Greenwood, and Maryann Macy. Andy often puts his friends and acquaintances in his books as aliases. Michael and Cindy Graves have not seen themselves in any books yet although Michael has known Andy for more than 70 years. It's not personal though.
Walk on over. Piney Point Manor residents celebrated their 19th Annual Neighborhood Cocktail Party at the beautiful home of Angie and David Habachy. Each year, the new and old neighbors reconnect and bring over their favorite appetizer and bottle of wine. Chatting away were Roz and Byron Cooley, Adrianna and David Bain, Alisa and Richard Rowe, Allyson and Dan Mark, Amy and Barry Siller, Erik and Amy Voss, Billie and Shree Ahkave, Brian and Kat Thompson, Bonnie Zarsky, Carolyn and Tad Bay, Cindy and Brian Atlas, David and Edie Amran, Elana Young, Hieu and Amy Huynh, Jamie and Frank Daily, Kathy and Tim Tipton, Kitty and Steve Oldham, Ling and Erik Sondersted, Nishad and Anuja Mehta, and Susan and Rob Reedy. Since Covid is in the background now, they had a lot to share.
Famous authors. A Celebration of Reading was held at the Hobby Center sponsored by the Barbara Bush Literacy Foundation. A filled theater of 1,000 heard bestselling authors Nelson DeMille, Tess Gerritsen, Tom Papa, Isabel Wilkerson who wrote the recent bestseller Caste, and local Rev. Dr. Russell J. Levenson, Jr. (Rector of St. Martin's) talk about their own lives and about their writing procedures. Their big personalities were humble yet revealing. Neil and Maria Bush hosted the 10th anniversary of the event, which raised 1.8 million to help more children and adults realize their fullest potential in life and live the American Dream by learning how to read. If you were a patron at the VIP dinner, you got a free book. The opp to hear these authors was worth a bucket-list item. 
She has butterflies. Sue and Mitch Feinberg became grandparents for the first time when their son Kerry and daughter-in-law Melissa became parents of Kinsley Cara on May 12, a day earlier than expected. Kinsley is named after three family members and made her appearance on the same birthdate as the only other female grandchild in the Feinberg family of men. Kinsley's room has a large, beautiful butterfly painted by Sue and gold butterflies flitting over her crib. A cotton candy colored pink rug matches the painting. No doubt Kinsley is dreaming about going to Peru, where there are over 3,700 species of butterflies. She is looked after by Murphy the Bernedoodle who takes his job seriously with the reward system. 
Movie fans turn out. The 56th annual WorldFest film festival, started by Hunter Todd, was held in April at Cinemark Memorial City. Four thousand entries were culled to determine the winners in a variety of 200 subcategories. Three theaters were sold out. EmmaRain Welling made her debut in Mission from Outer Space as Agent Rain Moss. Faith and Lee Majors celebrated his birthday at the opening. Some of those singing Happy Birthday in the VIP section were Corey and Regan Thomson and Michelle and Shawn Welling. 
Have some good news to share? Email us at [email protected].
People in this article:
Manuel James Higgins
,
Julia Louise Messina
,
Victor Yang
,
Rachel Messina
,
Frank Messina
,
Vanessa Messina
,
Mike Higgins
,
Cindy Higgins
,
Jean Wilson
,
Brooke Alyson
,
Stevie Nicks
,
Freddy Batres
,
Michelle Ngo
,
Tung Giep
,
Alex Leon
,
Brette Seffens
,
Hoaly Bell Ibrahim
,
Munir Ibrahim
,
Amy Chen
,
Vy Hopkins
,
Jim Hopkins
,
Phil Danielson
,
Mitzie Danielson
,
Monique Wyatt
,
Brian Wice
,
Carmen Roe
,
Barbara Seymour
,
J. Michael Soliz
,
Neera Patidar
,
Naureen Malik
,
Ahmad Malik
,
Christina Zhou
,
Bobby Bowick
,
Evan Bauman
,
Charlie McDaniel
,
Ana Beaven
,
Chloe di Leo
,
William Roberts
,
Jo Ottaviano
,
Fritz McDonald
,
Alex Grover
,
Debra Linse
,
Lina Matar
,
Michael DeMarse
,
Roxanne D'Ascenzo
,
Lois De Armas
,
Jeannette Nestvold
,
Roberta Grossman
,
Shelly Cyprus
,
Sandy Harris
,
Shelly Levy
,
Randee Kaplan
,
Cassandra Hurst
,
Sharon Cordes
,
Andy Greenwood
,
Tanya Greenwood
,
Lucy Clark Shaw
,
Anne Peden Tucker
,
Margie Baldwin Esse
,
Cody Greenwood
,
Jim Greenwood
,
Maryann Macy
,
Michael Graves
,
Cindy Graves
,
Angie Habachy
,
David Habachy
,
Roz Cooley
,
Byron Cooley
,
Adrianna Bain
,
David Bain
,
Alisa Rowe
,
Richard Rowe
,
Allyson Mark
,
Dan Mark
,
Amy Siller
,
Barry Siller
,
Erik Voss
,
Amy Voss
,
Billie Ahkave
,
Shree Ahkave
,
Brian Thompson
,
Kat Thompson
,
Bonnie Zarsky
,
Carolyn Bay
,
Tad Bay
,
Cindy Atlas
,
Brian Atlas
,
David Amran
,
Edie Amran
,
Elana Young
,
Hieu Huynh
,
Amy Huynh
,
Jamie Daily
,
Frank Daily
,
Kathy Tipton
,
Tim Tipton
,
Kitty Oldham
,
Steve Oldham
,
Ling Sondersted
,
Erik Sondersted
,
Nishad Mehta
,
Anuja Mehta
,
Susan Reedy
,
Rob Reedy
,
Nelson DeMille
,
Tess Gerritsen
,
Tom Papa
,
Isabel Wilkerson
,
Russell J. Levenson Jr.
,
Neil Bush
,
Maria Bush
,
Sue Feinberg
,
Mitch Feinberg
,
Kerry Feinberg
,
Melissa Feinberg
,
Kinsley Cara Feinberg
,
Hunter Todd
,
EmmaRain Welling
,
Faith Majors
,
Lee Majors
,
Corey Thomson
,
Regan Thomson
,
Michelle Welling
,
Shawn Welling
Want more buzz like this? Sign up for our Morning Buzz emails.
To leave a comment, please log in or create an account with The Buzz Magazines, Disqus, Facebook, or Twitter. Or you may post as a guest.