Saumya Jhaveri
Click the Buzz Me button to receive email notifications when Saumya Jhaveri appears in an article.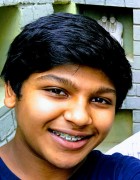 School Buzz Reporter
Hi, I am Saumya Jhaveri and I attend Bellaire High School as a sophmore. Writing for School Buzz will allow me to pen down many experiences and events that happen in and out of school. As I am a very big Rockets and Texans fan, living in Houston allows me to enjoy the amazing sports atmosphere we have. Some of my hobbies include playing tennis, doing card tricks and debating. I am passionate about learning new languages; as of right now I know four and am progressing on my fifth language.