Surviving Grief During the Holidays
Click the Buzz Me button to receive email notifications when this writer publishes a new article or a new article in this column is published.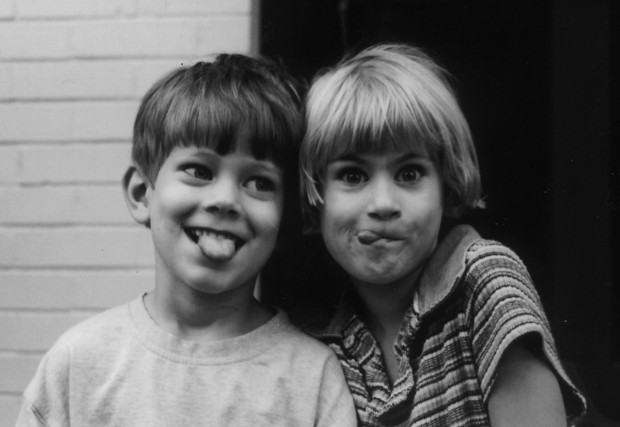 Holidays. Just that word alone brings vivid memories to mind. For many of us, it's Grandma's cookies and carefully wrapped presents. It's a time for traditions honoring family and friends. And yet for some, especially those who have lost a loved one, the season brings more sadness than joy.
The holidays have been especially difficult for Lee Ann Grimes since her oldest daughter, Corinne, died from leukemia nine years ago. She passed not long after turning 9 years old, after spending a courageous year and a half surviving the disease.
"Her birthday is in November, and I prepare myself for an October-through-February kind of low," said Lee Ann. "I stay extremely busy. Then there are those years where I think I don't have to prepare any more, like last year, and I get waylaid and end up in bed for a couple of days."
Grief counselor Laurie Silver says there is an emotional quality inherent in the holidays that naturally leads to deeper reflection and, often, disappointment and despair.
"Someone who is grieving has to work at creating a new world in which the missing person is no longer there. That is particularly hard to do during the holidays," said Laurie. "I recommend clients create a new ritual that honors the life of the person they lost and carries forth the memory in a healthy, productive way."
Lee Ann has continued to put Corinne's stocking out, but has found it painfully difficult to decorate for the holidays. It helps when friends send her a note or call her when they are reminded of Corinne on birthdays and holidays. She says, while people mean well, it is usually not helpful when someone makes the comment that her daughter is in a better place.
Some who are grieving get help from Bo's Place in Houston, which offers free grief-support services for those forced to continue their lives without a loved one. Executive director Mary Beth Staine suggests approaching the holidays with "intentionality."
"It's important for a family to create a plan and talk about how it's not going to be the same. It can be different and still be very special," said Mary Beth. Possible activities could include a visit to the cemetery, a balloon release, visiting a favorite place, watching a video, or sharing stories.
Ronny Cuenod says he has been deeply touched by the healing work of Bo's Place. His own family went through the intense 8-week support group after losing their second oldest son, Grayson, four years ago.
"I knew the size of the hole I had in my heart, and I just can't imagine people getting through this without the same kind of help that I had," said Ronny, who now serves on the board of Bo's Place.
Without discernable warning signs, Grayson committed suicide on his first day of ninth grade at St. John's School and just a couple of weeks before his 15th birthday. Ronny says Grayson's death was sudden and viciously devastating, but the initial outpouring of support from church, family and friends was very helpful, a "tsunami of love."
"A lot of that fades away after a year, as it should. People move on. It's terribly difficult and everybody wants to see you recover, but this is a going to be a lifetime experience," said Ronny. It took several months before his family, including his wife, Dorothy, and three other sons, Morgan, Kirby and Cameron, who at the time were 8, 10 and 16, respectively, sought the help of Bo's Place.
"We're all continuing our journey. It's not identical for each of us," said Ronny. "People need to be encouraged where they are in the grief process, and encouraged in their strength. I found that to be very helpful. It helps you to keep going and confirms you are making progress."
Exercise and athletics can help too. In running, Ronny has found relief from the persistent ache of loss. Five months after losing Grayson, he ran his first half-marathon and nine months after that, his first full marathon.
The races were more lessons in learning how to persevere through tough patches.
"I came to learn what pace control means," said Ronny. "Life is not a sprint, it's an endurance event."
Making it through special occasions
Many families dread holidays, anniversaries, family birthdays or other special days after the death of a loved one. The important thing, say experts, is to approach the holidays with intentionality.
When a family plans for a special day, such as a holiday, talk about it ahead of time so everyone has an opportunity to offer input, and the day may become manageable.
By planning for the day ahead of time, the emotions and energy of the day are dispersed over a period of time rather than concentrated on one day.
Approach the day with intentionality
1. Acknowledge that the day is coming and it will be different.
2. Offer everyone in the family, from young to old, multiple opportunities for input in the discussions and planning. Have family conversations about the day enough in advance to allow time for everyone to think, to feel, and to be in touch with their thoughts and feelings.
3. Discuss how the day was celebrated in the past. What traditions does the family want to continue? What new or different traditions are possible? Do you want to acknowledge the memory of your loved one as part of the special day?
4. Make a specific plan. Assign responsibilities. One person does not have to do it alone. In the discussions and planning, please remember that not everyone will be in the same emotional place. Be respectful of the differences.
Ideas to consider in your manageable plan
1. Visit the cemetery.
2. Arrange for special decorations at the gravesite.
3. Have a balloon release.
4. Look through photo albums, scrapbooks or home videos.
5. Revisit favorite places.
6. Visit relatives and share stories and memories.
7. Light a special candle in honor of the loved one.
8. Write messages or letters to the one who has passed away and "mail" them in a special place, such as a holiday stocking or memory box.
9. Attend a special worship service in memory of loved ones who have died.
10. Do a service project in honor and memory of the loved one.
11. Start a scholarship or give a gift in the loved one's name.
Take care of yourself
Grief can be exhausting. Moving through grief is a process; there are challenges and changes along the way. Spend time with safe and supportive people. Let friends help. Be gentle with yourself and others. Remember that the grief journey takes time.
Source: Bo's Place grief-support-services, 10050 Buffalo Speedway, 713-942-8339. bosplace.org
For grieving adults
When People Grieve: The Power of Love in the Midst of Pain by Paula D'Arcy
Streams in the Desert (Daily Devotional) by Mrs. Charles Cowman
Jesus Calling by Sarah Young
Guiding Your Child Through Grief by James P. Emswiler and Mary Ann Emswiler
Healing Your Grieving Heart by Alan D. Wolfelt
For grieving children
A Little Bit of Rob by Barbara J. Turner (author) and Marni Backer (illustrator)
Badger's Parting Gifts by Susan Varley
The Brightest Star by Kathleen Maresh Hemery (author) and Ron Boldt (illustrator)
Don't Despair on Thursdays!: The Children's Grief-Management Book (The Emotional Impact Series) by Adolph Moser (author) and David Melton (illustrator)
The Fall of Freddie the Leaf by Leo Buscaglia
I Miss you: A First Look at Death by Pat Thomas (author) and Leslie Harker (illustrator)
Sad Isn't Bad: A Good-Grief Guidebook for Kids Dealing With Loss (Elf-Help Books for Kids) by Michaelene Mundy (author) and R. W. Alley (illustrator)
For grieving teens
Fire in My Heart, Ice in My Veins: A Journal for Teenagers Experiencing a Loss by Enid Samuel Traisman, MSW
You Are Not Alone: Teens Talk about Life after the Loss of a Parent by Lynne B. Hughes
Straight Talk About Death for Teenagers: How to Cope with Losing Someone You Love by Earl A. Grollman
Sources: Bo's Place and interviews with grieving adults
Want more buzz like this? Sign up for our Morning Buzz emails.
To leave a comment, please log in or create an account with The Buzz Magazines, Disqus, Facebook, Twitter or Google+. Or you may post as a guest.