Mailbag - December 2017
Click the Buzz Me button to receive email notifications when this writer publishes a new article or a new article in this column is published.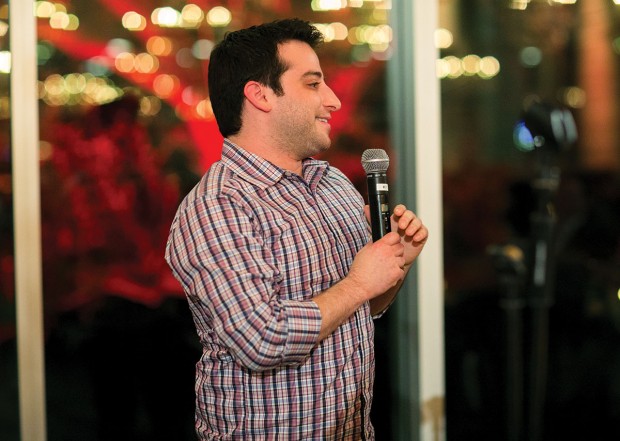 Heroin story needed to be told
Excellent piece, heart wrenching to read [Heroin Hits Home: Lives lost too soon, by Cathy Gordon, November 2017]. So much promise. I applaud these families for speaking up and being transparent about their situations. I hope this can somehow help other families struggling with similar circumstances. Thanks, Buzz Magazines, for tackling a difficult, but important, issue.
Carol Brejot
Editor's note: Thank you, Carol. Cathy's story on heroin in our communities hit us hard here in the office and, we know, impacted so many of our readers. Jonathan Uzick and Harris Wittels will always be missed.
Type 1 article was timely
Thank you for the article on Type 1 diabetes [Tackling Type 1: When diabetes is part of the family, by Jennifer Oakley, September 2017]. It was published the same month my 5-year-old nephew was diagnosed with Type 1. I cut out the article and gave it to my sister. It was a great example of overcoming obstacles to have a successful life! Thank you to the young man who told his story. We just did the Type 1 diabetes walk this past weekend for my nephew. It was helpful to get the word out, and write the article to let others know they are not alone.
Marcie Carlson, Bellaire resident
From school halls to broader world
Thank you so much for sharing the 2017-2018 Buzz Correspondents story with your readership. The girls loved seeing their picture and survey answers online and in the magazine. It's really empowering for Incarnate Word Academy's Buzz Reporters to get to share their stories with a broader audience; I know it's piqued their interest in reporting and editing as a career. Thanks again for this great opportunity!
Catherine Thedinger
Editor's Note: Thank you, Catherine. We enjoy working with our School Buzz correspondents and hearing about what's happening in local schools from students' perspectives. See all students' blog posts here. If other local high school students are interested in journalism, it's not too late to join this year. 
Thanks for talking about the pets
Thank you to The Buzz Magazines for interviewing me about the efforts of Rescued Pets Movement on behalf of the stray/abandoned animal situation, which was already overwhelming before this tragedy [How to Help the Animals of Harvey, by Annie Blaylock McQueen, Buzzworthy blog, thebuzzmagazines.com, Aug. 30, 2017]. We are truly so grateful for the awareness being created on a national and world level, so that there can be lasting change here.
Jodie Jones Eisenhardt
Otty author is a fan
I would like to thank the Buzz and particularly Deborah Blumberg and Dylan Aguilar for their article [Author: Deanne White – From beach summers to bookstores, November 2017] about my children's books: The Otter by the Sea and Otty the Otter Grows Up. Deborah interviewed me over the phone while I was writing and painting in Monterey Bay this summer and she was going through flooding – she is a wonderful writer and a true professional. In addition, your talented photographer, Dylan Aguilar, made me look better than ever – not an easy thing to do. I so appreciated this special article and the two people who played such a major role in bringing the books to life! Thank you, thank you!
Deanne Wagner White
Send letters to [email protected]. Please include your name, address, phone number and email address for verification purposes. Letters are subject to editing for clarity and space. Views expressed in letters do not necessarily reflect the opinions of The Buzz Magazines, and The Buzz takes no responsibility for the content and opinions expressed in them.
Want more buzz like this? Sign up for our Morning Buzz emails.
To leave a comment, please log in or create an account with The Buzz Magazines, Disqus, Facebook, Twitter or Google+. Or you may post as a guest.