Derby Days
Click the Buzz Me button to receive email notifications when this writer publishes a new article or a new article in this column is published.
Fabulously fantastic hats rest upon ladies' heads, fresh mint sprigs float on icy mint juleps and glistening Thoroughbred horses are on the track. Whether at Churchill Downs or Houston No-Hills Downs, these Buzz neighbors horsing-around adventures will make watching the Kentucky Derby almost as fun as a jockey and horse winning a garland of red roses.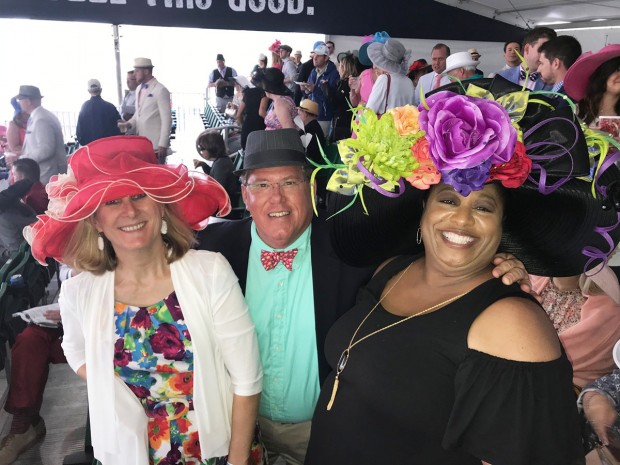 June Deadrick decided to celebrate the entire year leading up to her 50th birthday in July 2015. June explained, "Each month I did something special on my bucket list, which included attending the Kentucky Derby in 2014." June had such a wonderful time that she went back in 2018 with an even bigger hat. "The Derby is truly a unique experience. You find out the 'derby' race is just one of 14 races run that day! People arrive at Churchill Downs at 9 a.m. and stay all day. It is truly a festive party atmosphere." 
Emily Webster had a unique Kentucky Derby experience in 2017 when her stepfather, Vernon Brinson, was part owner of a horse in the race. Tapwrit only placed fourth that Derby but did go on to win the Belmont Stakes in New York a few months later. Emily and her husband, Andrew, enjoyed the festivities at Churchill Downs with her brother and sister-in-law, Merrick and Sara Fay Egan, and her mother, Patricia Brinson. Emily said, "There's nothing quite like everybody standing before the race and singing 'My Old Kentucky Home' played by the University of Louisville marching band. I'm not even from Kentucky but it always makes me tear up."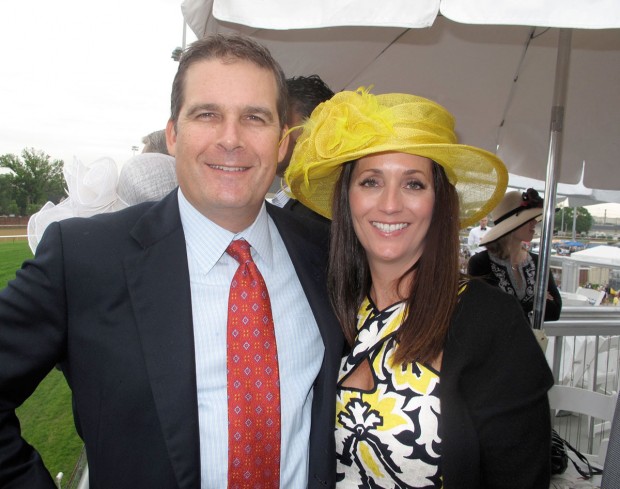 The Kentucky Derby runs rain or shine. Cammie Kennedy and her husband, Mark, saw some extra entertaining sights in 2011 due to the weather. Cammie laughed, describing, "It was raining earlier in the day and a muddy mess in the infield. We were lucky to have seats in the covered grandstands and enjoyed the people watching. Enough mint juleps (the official drink of the Derby made with Kentucky bourbon) and people didn't care if it was raining or not." Derby officials estimate that 120,000 mint juleps are sold on Derby Day.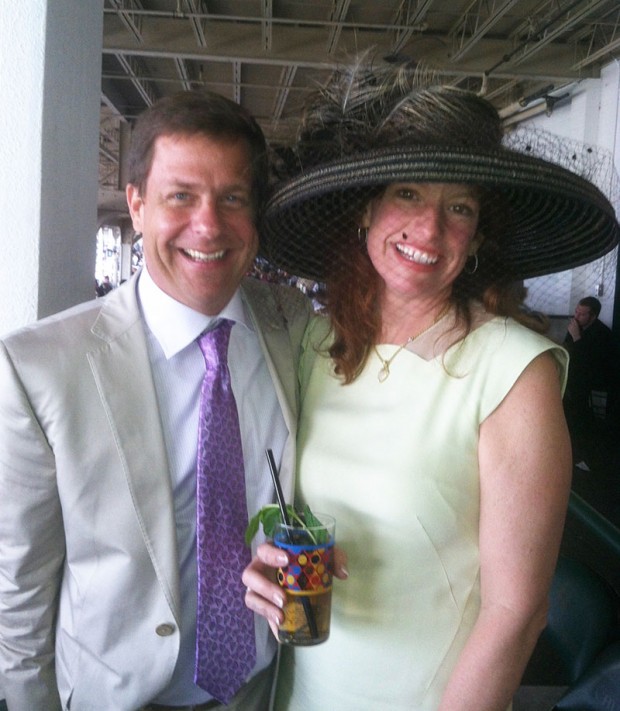 Amanda Dearborn and her husband, Ryan, enjoyed their first experience at the Kentucky Derby in 2013. "It was awesome," gushes Amanda. She confided that she may or may not have enjoyed the mint juleps a little too much and doesn't really remember who won the race. But she did sing a rip-roaring rendition of "My Old Kentucky Home" that day.
For those headed to Louisville this year, world traveler Jason Fuller had this tip to share: "I always suggest going to Nashville before, and doing the Bourbon Trail. Try to stay one night in Bardstown at the historic inn, as the town is the site of 'My Old Kentucky Home.'"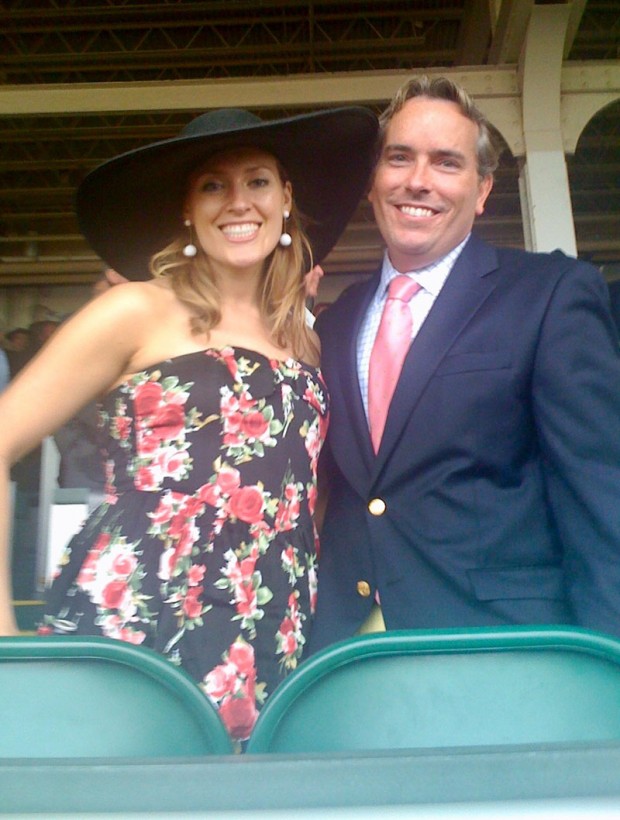 Jason's traditional Kentucky Derby agenda also includes attending Friday's Kentucky Oaks race for three-year-old fillies (female horses). Partnering with the Susan G. Komen for the Cure and Horses and Hope, more than 100,000 spectators wear pink attire to Pink Out the stands and raise awareness for breast and ovarian cancer. The race track is also decorated in pink bunting and the winning horse is covered in a garland of pink lilies (instead of the red roses for the Derby). There is also a survivor's parade on the racetrack. Jason shared, "I like to tell people about the Oaks and Pink Out because if you've never been to Churchill Downs you may not know about it. The race even has its own cocktail called an Oaks Lily, which is, of course, pink."
Even if you can't make the trip north to Louisville, you can always enjoy the Kentucky Derby Houston style. Here are some ways local Buzz fans get their Derby on.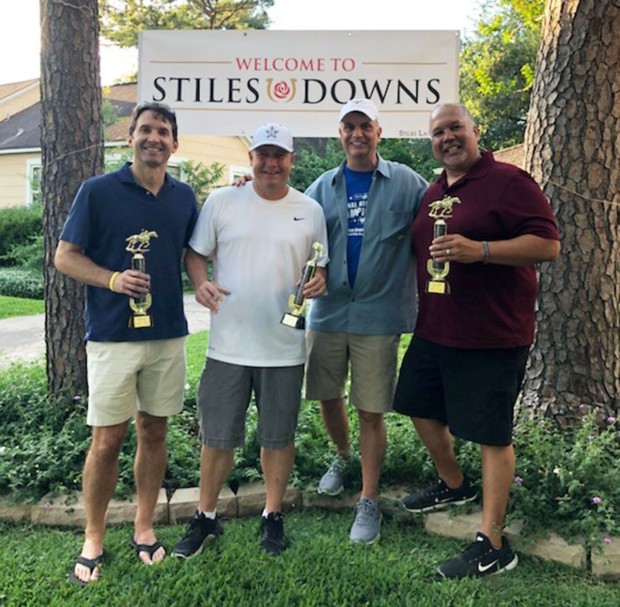 Back in May 2002, Ruth Ann Stiles had her hands full with a two-month-old baby and a toddler when her husband, Trey, announced that his buddies were headed over for a Kentucky Derby party. Ruth Ann recalls, "Let's just say I was not very in favor or supportive of the party." Flash forward to 2019. Baby Jojo is now a high school junior and looks forward to joining his parents again in celebrating the now-legendary Annual Stiles Downs Kentucky Derby party. A projector transforms the garage wall into a big screen, the driveway is the grand stands and guests enjoy mint juleps and Kentucky Derby Pie.
Trey has trophies made for guests that pick the most winners in the races throughout the day. And then the "lucky person" that earned the fewest points is awarded a special Horse's Back Half trophy. Guests also enjoy eating candy from the horse piñata that's a tradition at the party to give a nod to Cinco de May (the Derby is always held the first Saturday in May, so they often overlap).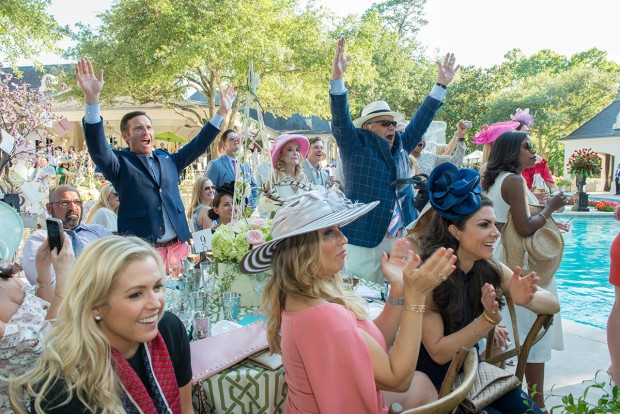 The Bo's Place Third Annual Hats, Hearts and Horseshoes: A Kentucky Derby Affair is one of the best spots to watch the "Run for the Roses" if you can't be at Churchill Downs. Set in the lush backyard of a private River Oaks estate, guests are transported away from Houston for an afternoon of fun and libations on the lawn. Bo's Place's Communications Director, Courtney Varner, shared, "The fashion is not to be missed, as well-heeled guests, complete with eye-catching fascinators and bow-ties, mingle while enjoying fun games, nibbling delectable bites and sipping refreshing mint juleps." Event proceeds benefit Bo's Place, a local bereavement center that provides no cost grief support services to children and families. 
Both St. Agnes Academy and Episcopal High School started the Derby fun early this year with Derby-themed events.
St. Agnes hosted their Veritas Derby Gala on March 23. Decked out in their Derby best, Suzanne and John Shelby had a winning time at the Bayou City Event Center. Suzanne shared some of the special touches she enjoyed. "I loved how they used lots of red roses to decorate including a giant horseshoe. And when it was time for dinner they played the bugle music you would hear at the beginning of a horse race."
Sue and Mac Jensen enjoyed their night out on the town at Episcopal High School's party on Feb. 22. The festivities took place in the school's Hildebrand Athletic Center. Sue shared, "One of the decorations was a life-sized ivy-covered horse topiary that was in the middle of one of the entrance ways. It was one of the auction items so at the end of the night, one lucky guest got to take it home!"
So, saddle up, Buzz friends. Dust off those wide-brimmed hats, polish your silver mint julep glasses and get ready to Derby. We're betting that as long as you remember to be in front of your television from 5:50-5:52 p.m. (there's a reason it's called the most exciting two minutes in sports), everybody will walk away a winner!  
Editor's Note: The 145th Running of the Kentucky Derby takes place Saturday, May 4, 2019, 5:50 p.m. CST (coverage on NBC is from 1:30-6:15 p.m.). If you're planning to watch from home, here's a classic Mint Julep recipe to try, an Oaks Lilly cocktail to sip on plus a Kentucky Derby Pie for dessert.  
People in this article:
June Deadrick
,
Emily Webster
,
Vernon Brinson
,
Andrew Webster
,
Merrick Egan
,
Sara Fay Egan
,
Patricia Brinson
,
Cammie Kennedy
,
Mark Kennedy
,
Amanda Dearborn
,
Ryan Dearborn
,
Jason Fuller
,
Ruth Ann Stiles
,
Trey Stiles
,
Jojo Stiles
,
Courtney Varner
,
Suzanne Shelby
,
John shelby
,
Sue Jensen
,
Mac Jensen
,
Lynnae Willette
,
Deborah Bevers
,
Walter Bevers
Want more buzz like this? Sign up for our Morning Buzz emails.
To leave a comment, please log in or create an account with The Buzz Magazines, Disqus, Facebook, Twitter or Google+. Or you may post as a guest.