20 Restaurants to Try in 2020
Where to eat out in Houston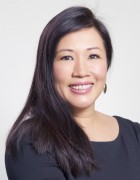 Click the Buzz Me button to receive email notifications when this writer publishes a new article or a new article in this column is published.
Houston has morphed into a dining mecca, drawing tourists with more than 10,000 diverse eateries and restaurants. Yes, we said it: tourists. In the past year or so, we've received calls from out-of-state friends and family members asking about all the great dining options in town. They wanted to explore Houston's bucket list of eateries. 
Chicago, New York, San Francisco and Los Angeles are already internationally known for their restaurants, and now Houston is right up there with them. Naturally, we felt that this should have been the case all along. Our city, after all, showcases so many cuisines, from Argentinian steak to Vietnamese pho. There are so many places to try, but since 2020 has arrived, we're starting out with just 20.
We wanted a mix of cheap eats and high-end establishments, along with spots that offer a snapshot of the locals and the city's diversity. Most important, these places are Houston born and bred, with deep Bayou roots. Here is our short list of essential restaurants – old and new – for visiting friends and relatives devoted to a sumptuous, and sometimes dizzying, tour of what the city's restaurants have to offer.
Arco Seafood Restaurant, 9896 Bellaire Blvd Suite K, 713-774-2888. Even though "seafood" is its middle name, the star attraction here is the whole crispy Peking duck. It deservedly draws a crowd. Every few minutes, a burnished beauty rolls out of the kitchen, exquisitely carved and served with ice cold, crunchy cucumber sticks and the usual accompaniments of feather-light steamed buns, plum sauce and scallions. Admittedly, when it comes to fresh seafood, Hai Cang Harbor Seafood (11768 Bellaire Boulevard) down the street has a slight edge, but many Chinese patriarchs might argue that the recently remodeled Arco has a more varied menu, with the added benefit of fresh, market-priced Cantonese seafood.  
What to order: Meaty, seared short ribs with black pepper sauce; Peking duck; black pepper shrimp; sautéed ginger-scallion lobster; typhoon fried eggplant; XO crispy turnip cake; Phoenix buns (steamed and filled with warm, gooey, sweet egg custard). 
BCN Taste & Tradition, 4210 Roseland, 832-834-3411. If you want something buzzy, trendy and delicious, head to chef Luis Roger's latest concept, MAD, a vivacious display of Spanish tapas, glass chandeliers, spinning mirrors and glowing orbs. But if you crave classic Catalan flavors and great ingredients, worthy of a Michelin star, the stately BCN Taste & Tradition has your number. Swathed in white linens, with meticulous service to match, BCN's immaculate Spanish flavors shimmer with finesse. Modern-cooking maestro Ferran Adrià heavily influenced and inspired Roger, who worked at the famed El Bulli in Spain for a time. 
What to order: The menu revolves seasonally, but the shellfish specials are usually a good bet. Staples include fresh pickled anchovies; Manzanilla olives from Spain; spicy patatas bravas; sunny-side-up eggs with Spanish Ibérico ham; sous vide rabbit loin with porcini rice and sauteéd artichokes; suckling Ibérico pig.  
Better Luck Tomorrow, 544 Yale Street; 713-802-0845. James Beard Award-winning chef Justin Yu and cocktail maestro Bobby Heugel opened "this neighborhood bar with food" in spring 2017. Soon after, Food and Wine named BLT (as referred by regulars) as one of its 2018 Restaurants of the Year. BLT has been off to the races ever since, going strong with weekend brunch, creative cocktails and such clever dishes as griddled corn miso butter and lime. Already been? You also will find creative riffs from Yu at his contemporary restaurant, Theodore Rex. 
What to order: Fried crispy chicken with pickled cabbage; a pizza-like Chinese pancake, dubbed "Not a Pizza"; Party Melt with beef patty, crispy cheese and caramelized onions; Salty Cat Gin cocktail with grapefruit and salted fruit. 
Blood Bros. BBQ, 5425 Bellaire Blvd, 713-664-7776. Brothers Terry and Robin Wong, with pitmaster Quy Hoang, fork over a menu inspired by the culinary riches of Houston's diversity. So, along with Texas brisket, regulars chomp on Vietnamese smoked turkey banh mi and mouthfuls of smoked sausage gumbo. The barbecue offerings – smoked pork ribs, Texas brisket, smoked turkey – anchor a freewheeling blackboard of Louisianan- and Asian-inflected specials and sides. This is part of Blood Bros.' appeal. There always is something new to try. 
What to order: Texas brisket; smoked pork ribs; smoked turkey; jalapeño-and-cheese sausage; tri-tip pastrami po'boy; Mexican chocolate-chip cookie; brisket fried rice; bacon-crawfish mac and cheese; smoked pork rib tamales; jalapeño creamed corn. 
Brennan's of Houston, 3300 Smith Street, 713-522-9711. Open since 1967, this Gulf Coast-inspired gem oozes with Southern charm and impeccably executed Creole and Cajun classics. For many Houstonians, stepping into Brennan's courtyard during Sunday brunch is like escaping to New Orleans without leaving town. The Old World service and plush dining room make many diners nostalgic for the gentile city Houston used to be. The menu of Creole classics made Brennan's of Houston the cultural landmark it is today and an example of Louisiana's influences on the city's eclectic foodways. 
What to order: Mesquite-grilled fish with satsuma vinaigrette; shrimp and stone-ground grits; Soup 1-1-1 (demitasse of three soups); Cajun fried frog legs with homemade boudin blanc; grilled oysters with jalapeño breadcrumbs; strawberry shortcake. 
Café Caspian, 12126 Westheimer Rd., No. 100, 281-493-4000. The moment you walk through Café Caspian's ornate wrought-iron doors, the Persian scents overload the senses with musky saffron, browning butter, floral hyacinth, earthy sumac and perfumey rose water. Food is the center of Persian culture, and here, you'll find families celebrating its rich culinary tapestries. It's a beloved home away from home for many Persians, who praise Café Caspian's kebabs and tender rice pilaf.
What to order: barg (marinated chicken tenders); stuffed kabob; ground beef or chicken skewers; chicken breast with pomegranate and walnut sauce; saffron ice cream. 
Coltivare Pizza & Garden, 3320 White Oak, 713-637-4095. Come at peak hours, and you're going to wait 30 minutes or more, but the Italian fare is worth the wait. Nab a seat at the counter and watch all the fun action in the open kitchen. The rustic room is bursting at the seams with eager diners for a reason. Chef Ryan Pera's pastas, pizzas and small plates are lively and full of vivid flavors that lure folks back. Already been? Pera of Agricole Hospitality also operates Night Heron, Miss Carousel, Indianola, Vinny's, Eight Row Flint and Revival Market – all are worth a visit. 
What to order: Specials like duck salad with peaches; roasted hazelnuts; ricotta gnocchi with greens; tomato basil or pepperoni pizza; spaghetti with black pepper and Parmesan. 
Don Café, 9300 Bellaire Blvd, 713-777-9500. If you haven't tried a classic Vietnamese banh mi, just visualize a warm, yeasty French baguette, halved and stuffed with various cold cuts (your choice); fresh coriander; cool, crispy cucumbers; and pickled carrots. Don Café follows the tradition of Saigon-style banh mi topped with a riot of garnishes to lift the sandwich from merely good to genius. Introduced to Vietnam by the French in the early 20th century, the first banh mi (pronounced BUN-mee) were simply buttered bread and pâté or ham, much like a Parisian sandwich. 
What to order: Don special sandwich; papaya salad with dried beef jerky; barbecue beef banh mi; pate-and-ham banh mi; pork meatball banh mi (served warm). 
Feges BBQ, 3 Greenway Plaza, Suite C-210; 832-409-6118. Former chef-now revered pitmaster Patrick Feges and wife Erin Smith (a talented chef herself) push the envelope and give Houston barbecue a modern (and dare we say healthier) flair in an office-tower food court of all places. Here, the vegetable sides are as enticing as the outstanding, charred, peppery brisket, whole hog sandwich and smoked boudin.
What to order: The brisket, sausage and rib plate; brisket sandwich; loaded baked sweet potato; Moroccan-spiced baby carrots; elote corn salad; kale salad; mashed sweet potato; banana caramel cream pie.
Hugo's, 1600 Westheimer Road, 713-524-7744. Chef Hugo Ortega's flagship introduced many Houstonians to the regional tastes of Mexico. Housed in a 1925 Joseph Finger building, Hugo's boasts compelling, authentic fare and a handsome bar that features a wide array of agave spirits and antojitos (small spicy appetizers that can make for a meal). Already been there? The talented James Beard Award winner also has the critically acclaimed Oaxacan-inspired Xochi and Mexican seafood-driven Caracol. 
What to order: Any of Ruben Ortega's desserts; oxtail soup; grilled carne asada; lobster taco; plantain empanadas; braised tender suckling pig with handmade tortillas. 
Kata Robata, 3600 Kirby Drive, Suite H, 713-526-8858. Chef Manabu Horiuchi sets the impeccable tone for this popular Japanese restaurant. One out of every three chefs we've interviewed declares this to be his or her favorite sushi and sashimi spot. These days, sushi is pricey, but Kata has a wallet-friendly lunch menu with one of the most outstanding chirashi, with eight kinds of assorted sashimi with sushi rice and pickles. At lunch, it sells for $23, compared with $39 in the evening. 
What to order: Chirashi; grilled Hamachi collar cheeks; daily sashimi and sushi specials; miso-marinated black cod; miso lobster macaroni and cheese; grilled octopus with yuzu. 
Killen's STQ, 2231 S. Voss Road, 713-586-0223. Ronnie Killen made a name for himself selling steaks and barbecue. Here, he showcases wood-fired steaks, along with a few barbecue-inspired items, including smoked beef short ribs with espresso barbecue sauce. 
What to order: Honey-truffle biscuits; arugula and peach salad with burrata; chicken-fried rib-eye; fried onion rings; smoked short ribs; brisket ragu over rigatoni. 
Mala Sichuan, 9348 Bellaire, 713-995-1889. Not only does Mala Sichuan serve up some of the best Sichuan specialties in town, but it also is a good starting point to explore Houston's vibrant Chinatown. It's a few doors down from Six Ping bakery (try the durian bread). Mala's food also is consistent, even on the busiest of nights.
What to order: Dan dan noodles; garlic cold cucumber; cumin lamb; salt-and-pepper shrimp; sauerkraut fish soup; shredded pork in spicy garlic sauce; spicy garlic eggplant; spicy crispy chicken; northern boiling fish; stir-fried garlic water spinach. 
Nancy's Hustle, 2704 Polk, 346-571-7931. A favorite of many toques, this tiny nook, with chef Jason Vaughan helming the kitchen, has garnered fans with its bold flavors and surprising twists. A must-try: Nancy cakes with whipped butter and trout roe. Vaughan's bold, imaginative flavors include marinated white anchovies with an apple salad and buckwheat sourdough bread with shallot satsuma jam. 
What to order: The menu changes with the season, but usually the grilled meats, salads and pastas are on target. Also worthwhile are lamb tartare; Meyer lemon cream with bay leaf oil and satsuma; Parmesan cheesecake with black pepper honey. 
One Fifth Gulf Coast, 1658 Westheimer, 713-955-1024. One Fifth (which changes its concept every year) is the brainchild of James Beard Award-winning chef Chris Shepherd. One Fifth highlights dishes from the Gulf Coast states and will be open through July 31. Shepherd isn't sure what his next concept will be, but in the meantime, diners can savor wood-roasted flounder almandine and barbecue shrimp. Already been here? Shepherd also owns Georgia James steakhouse and UB Preserv. 
What to order: Smoked chicken and tasso gumbo; smoked pork, chicken, and shrimp jambalaya; boudin-stuffed quail; slow-roasted duck with cane syrup; blackened ribeye. 
Pondicheri, 2800 Kirby, 713-522-2022. How about an Indian breakfast to jump start the day, or any time really, with Pondicheri's all-day breakfast menu? Chef Anita Jaisinghani captivates with an ever-evolving menu, with the added benefit of a bakery, Pondicheri Bake Lab + Shop, on the second level of the building.   
What to order: Lamb keema and eggs with a carrot paratha; any of the colorful thali of little dishes, like the Rancher 28 with butter chicken, duck kofta, grilled lamb chop, and greens and carrot roti; pomegranate pani poori; baked eggplant with walnut and naan. 
Shun Japanese Kitchen, 2802 S. Shepherd Drive, 832-409-5888. Chef Naoki Yoshida cut his teeth at one of our favorites, Nippon, in the Montrose area. Now, he and sous chef Dylan Thompson are putting their spin on classic Japanese izakaya. 
What to order: Yuzu ceviche with jalapeño; spicy salmon poke; miso-glazed eggplant; sous vide pork belly; duck pozole ramen; miso-marinated smoked and grilled mackerel; seared duck breast with yuzu, plum puree, golden beets and apple. 
Sylvia's Enchilada Kitchen, 1140 Eldridge Parkway (832-230-3842) and 6401 Woodway Drive (713-334-7295). Sylvia Casares is the undisputed "Enchilada Queen." Her cozy, tiled restaurants lure Texans from all over the state craving for authentic, stellar beef and cheese enchiladas draped in earthy chili sauce. For a meatier version, there is the "Lubbock" with chile con carne. Fans will testify that this gal from the Rio Grande Valley knows her enchiladas and superb mesquite-grilled beef fajitas. 
What to order: Tampiqueña plate with fajita steak and enchiladas; Mexico City chicken enchiladas with salsa verde; spicy Hidalgo grilled pork enchiladas topped with avocado slices and a salsa verde or a seriously spicy red sauce; chocolate tres leches. 
The Breakfast Klub, 3711 Travis, 713-528-8561. Politicians and the general public dine in perfect harmony over plates brimming with waffles and wings or fried catfish and grits. On Fridays and Saturdays, there is a late-night breakfast service from 10 p.m. to 3 a.m. At lunchtime, there are rotating specials, such as red beans or étouffée.
What to order: Catfish and grits with eggs or potatoes; fried chicken wings and Belgian waffles; buttermilk biscuits with pan sausage gravy; bacon, egg and tomato on sourdough.
Tony's, 3755 Richmond, 713-622-6778. There is a reason why Tony's has been around for nearly six decades. Restaurateur Tony Vallone keeps flavors vivid and quality high by hiring uber-talented, young chefs with a knack for classic and creative fare. His latest find? Executive chef Austin Waiter, a 27-year-old Connecticut native, who won Vallone over with his superb sauces and soups. You can get a glimpse of Waiter's creativity with the nightly tasting menu. As for service, it remains impeccable, and the same goes for the impressive wine selections and well-honed Italian dishes, both traditional and modern interpretations.
What to order: Seasonal and vegan tasting menus; Muscovy duck pate; pappardelle Bolognese; duck confit-stuffed pasta; roasted Colorado lamb; venison tartare; squid ink spaghetti with baby octopus.
Editor's note: Buzz dining columnist Dai Huynh is a James Beard food-journalism award winner and longtime Houston-based restaurant writer.
Want more buzz like this? Sign up for our Morning Buzz emails.
To leave a comment, please log in or create an account with The Buzz Magazines, Disqus, Facebook, or Twitter. Or you may post as a guest.