Sports Spectators: How to Beat the Houston Heat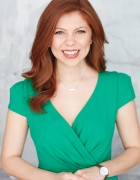 Click the Buzz Me button to receive email notifications when this writer publishes a new article or a new article in this column is published.
Growing up, both of my brothers were baseball players, so I've watched my fair share of baseball games. I was toted around to each and every summer tournament. I remember watching my mom pack the cooler with goodies and triying to run away as she would lather me up with sunscreen. I remember helping my dad load the car with chairs and a huge awning to keep us shaded from the sun. I would run around with the other siblings and come back at the end of each game sticky, sweaty, and ready to go home! Whether it's cheering on family members at a swim meet, baseball tournament, or lacrosse practice (or even just walking from your car to the grocery store), most people finish the day in Texas heat looking and feeling like a melted popsicle. Some days, there's really no way around it.
With fall sports right around the corner, we asked these seasoned spectators and coaches for their best tips and tricks to beat the Houston heat.
Get acclimated
South Coast Lacrosse coach Amy Markwort moved here from New Hampshire in 2007 and was shocked by the brutal summers in Texas. 
"The weather in Houston is quite stark and shocking, especially moving here from the northeast," said Amy. "But I definitely think that over time you adapt. And now it feels strange to me to be in cold weather. I've done a 180!"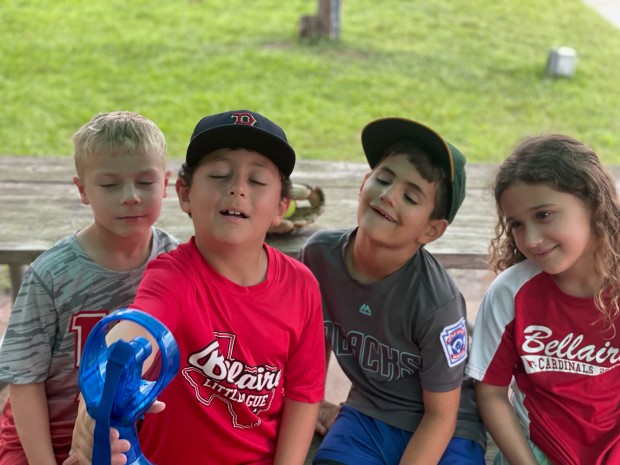 Liz Rich, mom to Bellaire Little League 10U Cardinal Colton Rich, moved from Los Angeles to Houston for her husband's job over 10 years ago.
"I came from beautiful California. It sure is hot here!" said Liz. "Us parents are melting in the shade on the sidelines. I can't imagine being a kid in long pants running my tail off. But after years of high temps, my body got used to it." 
Like all other Houston quirks, the heat is something you get used to. If a New Englander and Californian can acclimate, so can we!
Dress for success
"Wear a minimal amount of clothing as is appropriate," said Liz, with a chuckle. 
Flowy shirts and dresses, tank tops, and sandals are the way to go. Blazing sun and 100-degree weather is not the time to debut your new Lululemon leggings. 
Liz mentioned cooling scarves and bandanas are all the rage these days. They stayed stored in the cooler then wrap around your neck to keep you cool. It's definitely a level up from a sopping wet rag you throw around your neck in hopes of staying cool. These scarves and bandanas help you stay cool and dry!
Be prepared
Set yourself up for success and come prepared to battle the elements. 
"There's a ton you can do – tents and umbrellas, fans and squirt bottles. And the kids love the frozen popsicles. I think you can buy 100 of them from the grocery store for cheap!" said Liz. "And recently, we have discovered over 21 popsicles." Who knew you could get a margarita, Moscow mule, and vodka cranberry in popsicle form?!
At most fields, the concession stand will have most everything you need. But if you don't want to spend an arm and a leg at the ball field, come prepared with a cooler and supplies to boot.
Hydration
"You can remind them and keep it on the front of their minds, but if you just wag your finger at them, no one's gonna listen to you," said Coach Amy.
She sees it as a priority to keep her athletes hydrated and does whatever she can to get her team drinking water.
"So I'll send a meme of someone dumping water over their head to remind them or some silly joke to make 'em laugh," she chuckled. 
Watch for signs
"I don't know how the kids do it," said Liz. "I think to myself – is it safe?"
It's quite easy for kids to get overheated in the summertime. Coach Amy pays close attention to her athletes and wants to protect them from overheating in the Texas heat.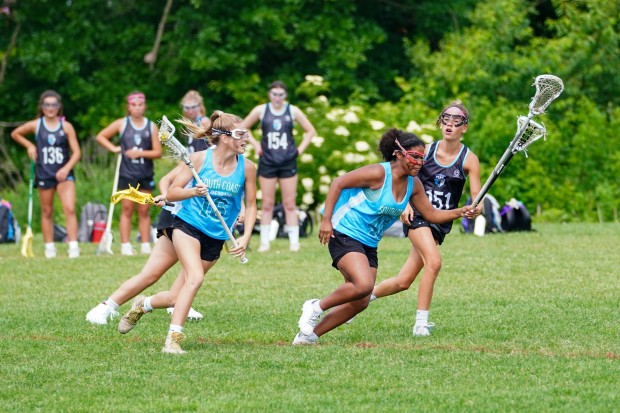 "In the summer, we are hyperaware to focus in on athletes body language, the color of kids' faces, and their energy level to make sure they are getting water breaks as frequently as they need." 
Staying aware and looking for the warning signs of over exhaustion can prevent an overheated athlete, spectator, or coach.
Editor's note: Find updates on the Bellaire Little League 10U Cardinals, team plus West U Little League and POLL. See our SportzBuzz and SportzBuzz Jr. columns for more.
Want more buzz like this? Sign up for our Morning Buzz emails.
To leave a comment, please log in or create an account with The Buzz Magazines, Disqus, Facebook, or Twitter. Or you may post as a guest.