ACL 2021 Weekend One: Music Festivals are Back!
Click the Buzz Me button to receive email notifications when this writer publishes a new article or a new article in this column is published.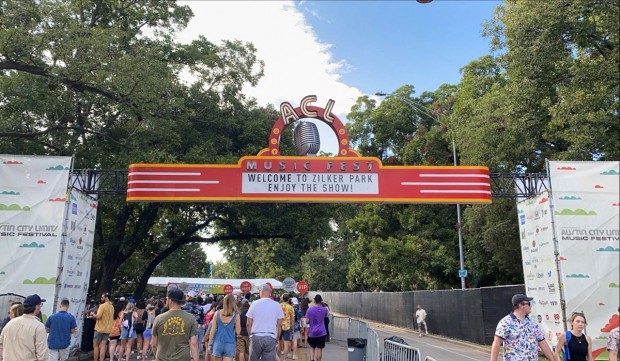 True Texans look forward to the first two weekends in October every year. October means bearable, feels-like-fall weather, and great football. It also means Texas' favorite music festival, Austin City Limits, is around the corner. ACL's draw is that there is something for everyone: Good music, interesting food, and great culture that Austin is known for. With Covid putting a freeze on live music last year, it made sense that ACL was canceled. But this year, against all odds, ACL took place.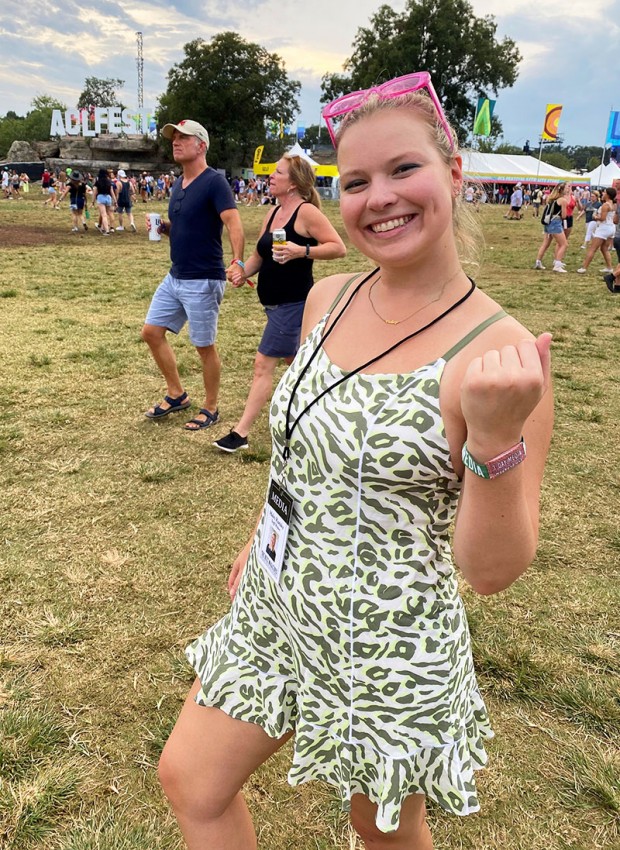 The festival took precautions to protect festivalgoers against Covid. Attendees had to show a vaccine card or proof of a negative Covid test to enter. According to ACL's Facebook page, on Saturday, less than 1 percent of ticketholders were turned away at the gate for failure to show one of these two forms of entry. Eighty-six percent of entrants showed their vaccination card to enter. The extra step of having to show a vaccine card or negative test made entry lines a bit longer, but everyone seemed to be on the same page about the necessity of taking precautions in order to enter an event of this magnitude.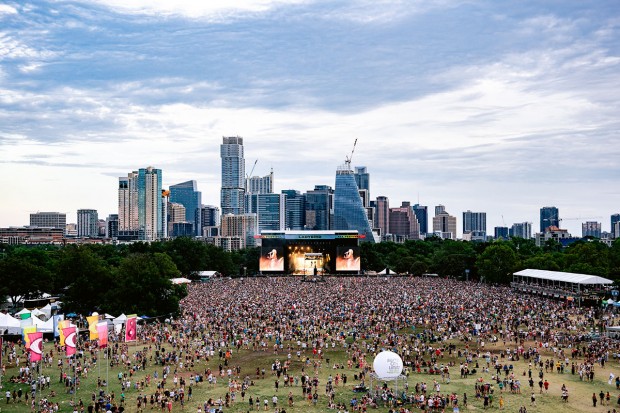 Despite the precautionary steps, the festival at times felt crowded. The entry line was filled with a steady stream of people, even hours after the gates opened. The crowds seemed even larger than in years past, but the weirdness of being at a huge music event for the first time in years might have contributed to that feeling. After huge festivals like NOLA's Jazz Fest were recently cancelled as Covid rates increased, I was skeptical about ACL's success. However, everything was as I remembered: the artists were great, the energy was high, and the fun quirkiness that makes Austin, well, Austin, was out in full force.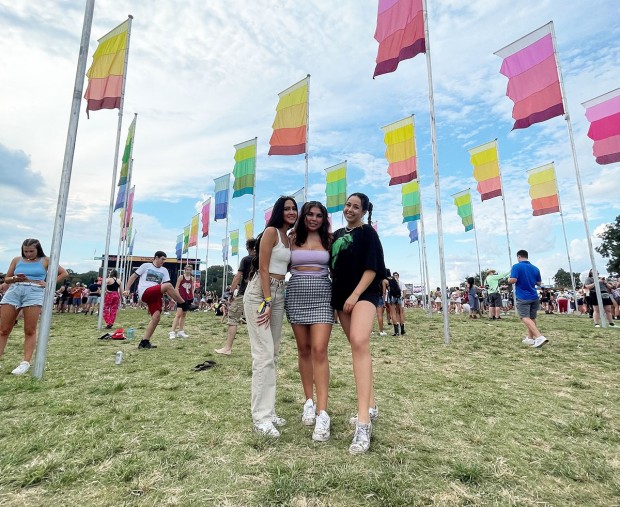 Memorial High School graduates Emma Tresch, Vanessa Sneider, and Elysse Nunez caught up at ACL this year. The three have remained friends after graduation through college, jobs, and more. Emma noted that it felt "freeing" to be at a music festival for the first time since Covid, being that this was her first concert in over a year due to the lockdowns. "I was so excited to be around so many people and just listen to the music. It was weird being surrounded by so many people," she added.
Vanessa felt the same: "I missed feeling positive energy radiate from so many people." While listening to the music - especially her favorite performer, Miley Cyrus - Vanessa said she "realized in that moment how much we need to be thankful for." Vanessa believes that the cancellation of last year's festival contributed to a special feeling shared by both the performers and the audiences.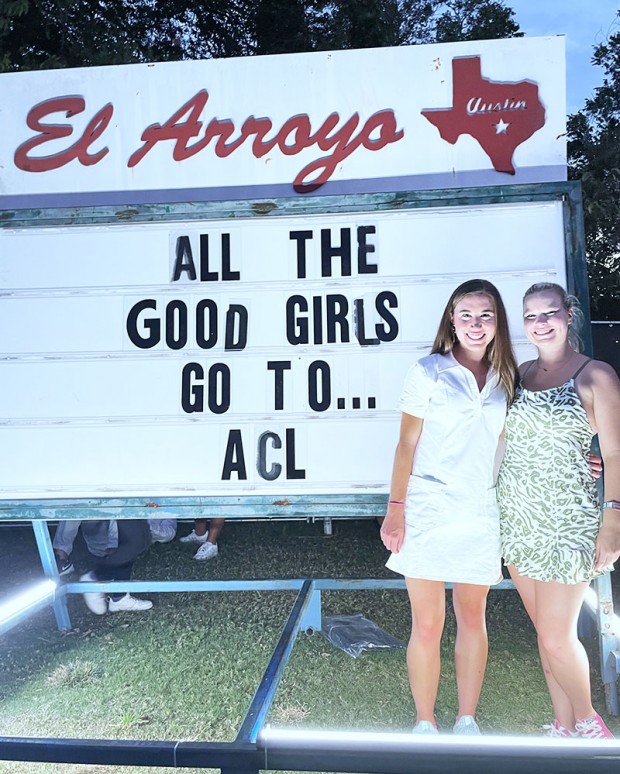 A noticeable difference from past years was the age of the crowd. While in past years the crowd included older Austinites and a smattering of UT students, this year's festival was dominated by a younger set. Teenagers and their friends made up the front rows of every stage, screaming their hearts out and in some cases, even being invited on stage by performers (as was the case during the Arizona Zervas show). Yes, ACL will always belong to the diehard music fans and the hippie Austinites, but this was clearly Gen Z's festival.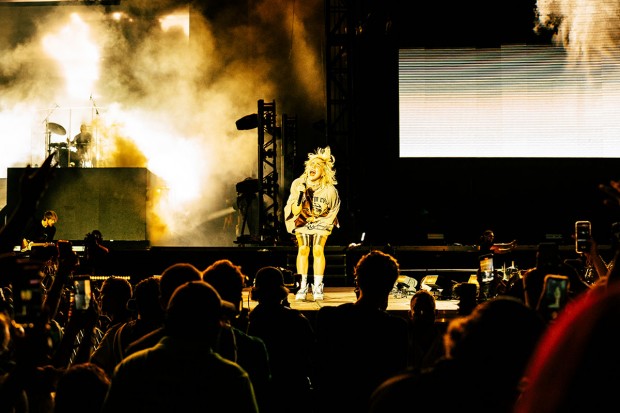 Ellie Smith, a 2014 graduate of MHS and a recent SMU Law grad, experienced ACL this year for the first time as an Austin resident since moving for her job a few weeks ago. Having been to ACL in the past, she noted the difference in going to the festival as a true Austinite rather than a visitor. "I definitely felt more comfortable at ACL since I live in Austin now. Attending ACL made me really feel like an Austinite!" Like many ACL concertgoers, this was Ellie's first concert since Covid, and she confirmed that it felt "great being at a festival with so many people who were excited to be there to enjoy music."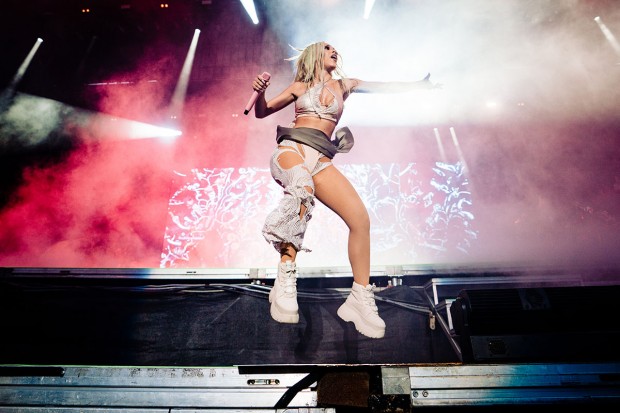 Notable acts this past weekend included Miley Cyrus, George Strait, Billie Eilish, Megan Thee Stallion, Doja Cat, Duran Duran, and Tyler the Creator. I was amazed at the amount of people who came for Billie alone - the screams were deafening and could be heard even outside of the park's gates. Doja Cat was a fan favorite, especially since she's so popular on TikTok. After her performance, a plethora of videos of her show popped up on TikTok and Instagram, almost immediately. The sound production was good, and most artists' sets could be heard even without getting up close to the stage.
Overall, it was a great weekend for music, and best of all, the weather held out! Rain was expected all weekend, but while Houston got the fall showers, Austin stayed bright and clear - albeit humid - for the entire weekend. 
If you're going to ACL next weekend for Weekend Two, we have some tips for how to make the most of your weekend. (If you don't already have a ticket, see the waitlist here.) Emma's best tip is to bring a CamelBak, since it is so hot in Austin. Allowable bags include clear bags smaller than 12' x 12', small clutch-size purses, or Camelbaks. (Find a list of allowed and prohibited items here.)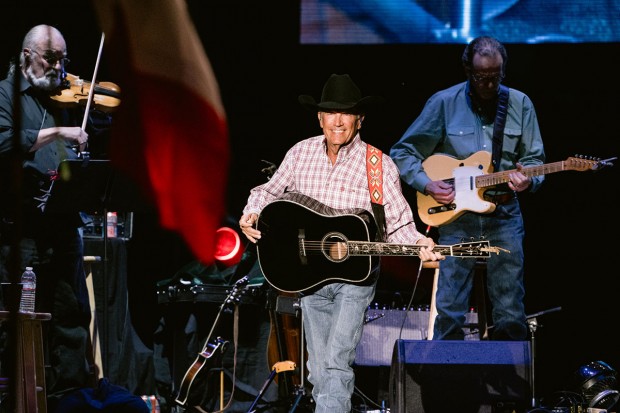 Emma also wanted to remind future festivalgoers to bring a mask. Masks aren't required in most areas once you enter the gates (though the City of Austin plans to increase enforcement of mask-wearing at Weekend Two). See ACL's safety policy for more on masks and entry procedures. If you Uber to and from the festival, masks must be worn in the car. Ellie implores everyone to take advantage of the scooters all around Austin. They made the trip to Zilker easy and helped avoid Uber surcharges that spike at the end of each night. Both Vanessa and Ellie suggested that attendees wear comfy shoes that you don't mind getting dirty or even throwing away, since the festival grounds can be muddy. 
My advice: If you have artists that you want to see back-to-back at different stages, leave the first show a little early so you don't get caught up in the mass exodus that ACL is known for when one artist's show ends and another starts in the next few minutes. 
Live music is back in full swing in Austin, y'all! To those going for Weekend Two, be safe and have fun! 
Editor's note: For a taste of ACL 2019, see recaps from Buzz editor Joni Hoffman and writer Pooja Salhotra. Find a list of upcoming fall fun here.
Want more buzz like this? Sign up for our Morning Buzz emails.
To leave a comment, please log in or create an account with The Buzz Magazines, Disqus, Facebook, Twitter or Google+. Or you may post as a guest.