Stellar Speller
Six-year-old spelling-bee champ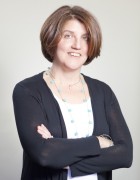 Click the Buzz Me button to receive email notifications when this writer publishes a new article or a new article in this column is published.
Kindergartener Zachary Teoh stands all of four feet even. He likes dinosaurs. And I'm pretty sure he can spell better than you.
After Zachary "blasted through" (in the words of his principal Brett Gallini) the K-2 spelling bee at River Oaks Elementary School on January 25th, he came back that evening to win the school's spelling bee for grades 3 through 5, correctly spelling words including "caparisoned" ("to provide with … a rich ornamental covering," according to Merriam-Webster) and "mullioned" (a mullioned window has one or more solid vertical elements between its different parts). Zachary is the youngest spelling-bee champ River Oaks Elementary School has ever had.
As school champ, he went on to the spelling bee for the Houston Independent School District (HISD) on February 8th. He placed second on his day of the competition. About 60 HISD elementary and middle schools sent their school champions to compete. The kids were randomly assigned to compete on either day 1 or day 2. Kids can compete in such official spelling bees up until they turn 15 or graduate from the 8th grade. In these competitions, though, the children are not divided by grade or age. In other words, some of the kids Zachary was competing against were more than twice his age.
Zachary is the youngest speller Don Hernandez, who organizes the spelling bee for HISD, can recall participating in the HISD competition. "Let alone be in contention for the championship," he adds. "He is quite an impressive young man."
For the HISD bee, Zachary correctly spelled words including "vacuousness" ("emptied of or lacking content or marked by lack of ideas or intelligence"), "Promethean" ("of, relating to, or resembling Prometheus, his experiences, or his art … daringly original or creative"), and "cyanosis" ("a bluish or purplish discoloration (as of skin) due to deficient oxygenation of the blood").
As of press time, Zachary is getting ready to compete in the next round, the regional spelling bee, which will be held by Houston Community College on March 25th. He will be competing against the top spellers from 920 elementary and middle schools.
The winners of regional spelling bees from all over the country and from all over the world go on to compete in the Scripps National Spelling Bee, held in the Washington, DC area every spring. Last year, over 7.5 million people tuned in to watch.
Bees, as they are known for short, are an American tradition. The Scripps National Spelling Bee, with its associated regional, district, school, and classroom bees, has been held for nearly 100 years.
They are part of the culture. The first full-length Charlie Brown movie, from 1969, had Charlie Brown competing in a spelling bee. (He came in runner-up after misspelling a word everyone thought he would know: "beagle.") Spelling bees have been the subject of Broadway musicals (The 25th Annual Putnam County Spelling Bee) and movies, such as Akeelah and the Bee.
Last year, the 2022 and 2021 Scripps National Spelling Bee champions and their families were given a private tour of the White House by First Lady Jill Biden. According to People magazine, Biden had been her school's spelling-bee champion as a sixth grader but told the kids at the bee, "I had a chance to go to the next level, but on the day of the regional competition, I told my mother that I was sick. The truth was that I was too nervous to go, so I have incredible admiration for each and every one of you."
The national bee is covered extensively in the press, with the winner appearing on national television shows including The Tonight Show Starring Jimmy Fallon.
An article in The Arizona Republic pointed out that this national spelling competition "has been both heralded as a pinnacle of American academic achievement and likened to a strange form of child abuse" over the years. Elite spellers do spend hours per day for months on end studying tens of thousands of words. However, a mom in the documentary 90 Years of Champions produced by the Scripps National Spelling Bee (available on YouTube) likened her child's discovery of the world of competitive spelling to receiving an acceptance letter from Hogwarts. These kids have found their tribe.
Zachary has long demonstrated an interest in words and reading and language. Among many other things. He also likes to write computer code and play chess.
In fact, Zachary got started in chess at age 3½ after he read a story about competitive players in The Buzz. To be clear, Zachary read the article. He was reading, fluently, by 3½. "Yes, I learned to read a few years ago," he now says off-handedly. He loves playing word games, including Wordle. He likes to give his parents word scrambles. "He loves when he can quiz us and we don't know the answer," says his mom, Joanne Yeap.
When Zachary was one, Joanne had lunch with a friend whose children were a bit older. Those children had all begun to read at around 3½. "I was shocked," says Joanne, "but also inspired. Children can be encouraged, without pressure, to have a love of reading. It can be fun. It can be play."
Joanne researched the Montessori teaching method, which centers on children pursuing their interests with their adults acting as guides, not taskmasters and judges. Rather than send Zachary to preschool, she decided to provide a Montessori environment for him at home.
And when she read to Zachary and taught him phonics, things just clicked. "If you follow a child's lead, they will show you what they love and be self-motivated," says Joanne. "It may not be spelling; it might be ballet or something else."
Joanne and Zachary did not focus on spelling while she was home-schooling him before kindergarten. They read and wrote. "With reading, children get to see the world," Joanne says. Zachary says he didn't realize he was good at spelling until he participated in the spelling bees at his school in January.
Zachary was such an enthusiastic learner that at one point, when Zachary was two, Joanne hired a babysitter, a Baylor student, just to read with him. Whether it was Joanne, her husband Michael, or the sitter, toddler Zachary could listen to 10 books a day and be full of questions to ponder for each of them.
On the first day of kindergarten, Zachary's teacher, Michelle Liner, asked the kids in her class to write about or draw a picture of something they are interested in. Zachary wrote an essay about World War II. Still, Michelle thought, well, maybe he had overheard a conversation about World War II and just wrote that down.
When she talked about his essay with him, she asked, "I see you wrote about D-Day. What beach did that happen on?"
"Oh," said Zachary promptly, "Omaha."
Which was, of course, the largest beach landing site that saw the worst fighting and the most casualties, where the movie Saving Private Ryan was set. (Okay, I just looked that up.)
"I think when people see children who are so advanced, they often wonder how much the parents are pushing them," says Brett Gallini, principal at River Oaks. "In my experience, Zach's parents are extremely supportive and are not pushing him to do anything he's not comfortable with, which I think is wonderful."
Zachary's teacher, Michelle Liner, agrees. "It's a fine line," she says. "How do you support a child without pushing them? Zach's parents are doing a beautiful job of it."
Zachary's mom Joanne says that she and Zachary's father Michael are constantly reminding themselves that he's only six. "We have a kind of slogan, 'Just be a kid.' We say, let's stop, no Wordle, no word games, even though he enjoys it. Let's just go to the park and play," Joanne says.
It's for this reason that they don't want Zachary to skip grades. "Of course, he can learn and read about whatever he wants, but we want him to take it slow and enjoy his class," she says. "I respect childhood. It's the most magical time. It's a time to imagine, create, make mistakes, and I don't want to rush that."
Many people assume that becoming a competitive speller is all about rote memorization. While some memorization is involved, of course, the kids whose ranks Zachary has joined also learn all about words, their meanings, their origins. That is why you will see a child at a spelling bee ask for the definition, the part of speech, the language of origin, any alternate pronunciations, and for an example of the word being used in a sentence. What the word's root, prefix, suffix are, what part of speech the word is, whether it's from Greek, Latin, French, etc., all helps the speller know how to spell a word even if they have never heard it before.
"These kids are learning about medicine, culture, history, plants, animals as they study words," says Joanne. "They can learn so many things through words, have their minds opened to so many things."
Zachary is all fired up to keep learning. He has told Joanne he wants to start studying the dictionary.
There are other lessons embedded in the process as well, not the least of which is grit. The preparation top-level champion spellers go through has been likened to the kind of preparation a young athlete might do to get ready for the Olympics.
And it is no small thing to get up in front of an audience with a placard around your neck and be ready to try to spell any word that appears in the Merriam-Webster Unabridged Dictionary.
But Zachary says he is not nervous. "There's nothing to be nervous about," says this soft-spoken kindergartner. He's having fun.
To watch the national spelling bee this year, visit the Scripps National Spelling Bee website, on or after May 1st when the full schedule will be posted. The finals, for instance, will be televised live the evening of Thursday, June 1st.
Want more buzz like this? Sign up for our Morning Buzz emails.
To leave a comment, please log in or create an account with The Buzz Magazines, Disqus, Facebook, Twitter or Google+. Or you may post as a guest.