Mailbag - January 2017
Click the Buzz Me button to receive email notifications when this writer publishes a new article or a new article in this column is published.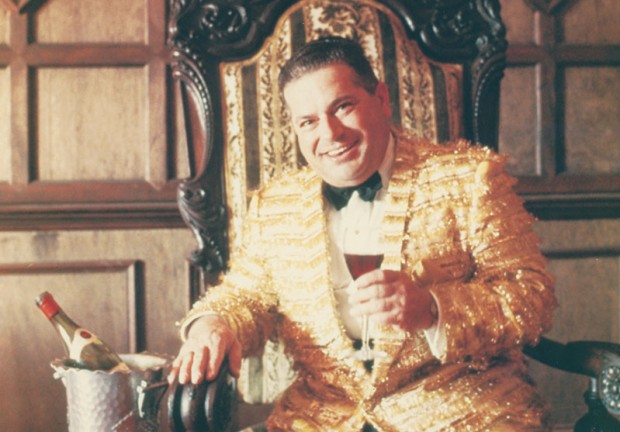 Wants more restaurant memories
I enjoyed reading More Restaurant Memories [Stories from Houston's Dining Past] by Russell Weil (Dec. 2016) just as much as I loved the original story (Restaurant Memories by Russell Weil, Nov. 2014). You should make this a regular feature in The Buzz. I just ordered the book mentioned in the story (Lost Houston by William Dylan Powell). As a native Houstonian, it's cool to hear about some of the places I ate as a child.
David Engler
Greg's letter sparked second story
I'm pretty sure I wrote to you about Sorrento, having wondered what had happened to it. Really enjoyed the article. I ate at Sorrento with my parents when I was 7 or 8. They offered a military discount, and my father was at Ellington.
I have eaten at every place in bold font in your December 2016 [More Restaurant Memories] article. I graduated from Rice in June 1966 and Air Force OTS in September. Our rehearsal dinner was at Ye Old College Inn in September. We got married at St. John the Divine.
A very nice professor who lived in our college rounded up a bunch of us one Sunday night and took us to the Cleburne Cafeteria on Cleburne.
We went crabbing with friends one day in the 1960s, first time for all of us. Some died (crabs, not friends) on the way home. The other guy was a med student, was worried. I called the San Jacinto Inn and asked for the manager, real nice guy, [who] said, "They will be fine; we can't use dead ones because we don't know when they died, but three hours is not a problem." I'm a lot better at crabmeat retrieval now.
Another neat place was Bill Williams' Savage Style Chicken (try that one today with caricature Indians by a fire) on South Main (I frequented the oyster bar, they did not check IDs for beer sales). He may also have owned the MacGregor House on OST. I probably have matches from every place listed.
Greg Reilly
From Russell Weil: Your original email sparked this article. Thank you again for sharing your memories with us.
Everyone remembers Felix Mexican Restaurant
Of course I remember Felix's. It was a family staple growing up in the late '70s and '80s; we spent many Sunday post-church lunches there. It's where I learned the concept of "hot plate!" My grandfather, Fred Brown, lived in West U from 1951 until his death in 2008 at age 100. Felix's was one of the last few places where he'd still ask to go to lunch in his 90s (along with Becks Prime and Demeris BBQ), and he'd comment on how much a lunch there cost back in the '50s. A family friend claims to have Felix's original queso recipe; I'd better hunt that down.
Susan Barrett
Enjoying celebrity status while it lasts
Thank you so much for the wonderful article that you put together of us [Twice Blessed: Dual-religion couples talk faith and family, by Jennifer Oakley, December 2016]. We love everything about it, and it was so well written and told our story just as we would have wanted it. Imagine my delight whilst we were on vacation and began to receive messages that we were on the cover [of The Bellaire Buzz]!
We so enjoyed the experience and felt so comfortable working with you all. I had so much fun. Jennifer is so awesome and was so easy to open up to and talk about our life. I also loved the photographers that did our pictures [georgefloresphotography.com] – they made the experience such fun. I really enjoyed telling our story because it is truly a success story, and there's so much to take away from it.
I am overwhelmed by the email, Facebook and phone messages we are receiving. Everyone absolutely loves the pictures and story. Funny how so many of our friends didn't know we share different faiths. For now, I'm going to enjoy my celebrity status whilst it lasts.
Sharon and Mark Chetty
Send letters to [email protected]. Please include your name, address, phone number and email address for verification purposes. Letters are subject to editing for clarity and space. Views expressed in letters do not necessarily reflect the opinions of The Buzz Magazines, and The Buzz takes no responsibility for the content and opinions expressed in them.
Want more buzz like this? Sign up for our Morning Buzz emails.
To leave a comment, please log in or create an account with The Buzz Magazines, Disqus, Facebook, Twitter or Google+. Or you may post as a guest.