Mailbag - July 2017
Click the Buzz Me button to receive email notifications when this writer publishes a new article or a new article in this column is published.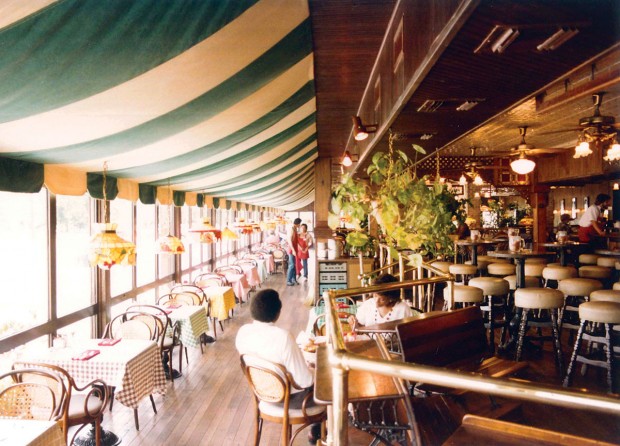 Turning back time
I really enjoyed your article on Menu Memories by Russell Weil [Menu Memories: Favorite restaurant meals, May 2017]. As a native Houstonian I have been fortunate to dine at many great places that are not here anymore. It brought back a lot of great memories. Petty Steak House: One of the first steakhouses located on Post Oak. Used real charcoal for cooking. The Stables: Great steakhouse with all lady waiters. Black Angus Restaurant: Another great steakhouse using real charcoal for cooking. Sonny Look's steakhouse: Located where the Palm is now. Sonny wore a different color coat each night. He also had a horse and rider dressed as a knight riding in the parking lot. The Carlyle: Owned by Harold Farb on Westheimer. He used to sing there also. Swiss Chalet: Great bar and food on S. Post Oak Lane. It was a hot spot for seniors who loved to dance all night. Red Lion on Main St.: The best prime rib in Houston at the time. Owned by George Crowder, and his Dalmatian dog would always be inside the place greeting the guests. Royal Coach Inn: Located on the Southwest Freeway. Had a great prime rib room and another place where you could eat and dance all night. Skippy's: Located on Bissonnet and had some of the best food in Houston. Big portions and no menus. Little gambling going on in the back also. Ye Old College Inn: Located on Main Street across from Rice University. Great spot for dinner before or after a Rice football game. Ernie Coker was a great owner. Bill Williams Chicken Shack: Located on Main Street. A great family place for Sunday lunch. Best fried chicken. Bill Williams was a big supporter of the rodeo. Bought lot of champion steers.
Ed McMahon
Editor's note: Thanks for sharing your restaurant memories, Ed. If any of you missed this popular article in the print magazine, or Russell's previous stories on Old-Houston restaurants, you can find them and all Buzz stories, plus online extras, at thebuzzmagazines.com.
Confederate House mystery
The original Confederate House restaurant [Menu Memories, by Russell Weil, May 2017] was not on Westheimer. It was on San Felipe where Ouisie's is now.
Freeman Self
Response from Russell Weil: Thank you for reaching out. I appreciate your providing info on The Confederate House. With respect to the original location, in my research, there were a few comments I found on a San Felipe location near Weslayan, but many were confused about if they were actually thinking about the Westheimer (Highland Village) location, so I appreciate you confirming that they did actually have their first location on San Felipe. While I was never there, I did enjoy the Highland Village location for years.
Heads up on concerts appreciated
I read the article written by Haley Kurisky about the music festivals, and I found it very interesting and helpful. I always miss out on cool concerts because I don't know they're happening. I also appreciated your input about each artist or band so I could see if they related to my taste in music.
Jack Fett
Editor's note: Glad you found the Houston Happenings with Haley blog post to be helpful.
Owning the mat
Thank you so much for your article in The Buzz Magazines recognizing our wrestling program [SportzBuzz, by Todd Freed, April 2017]. Winning the State Wrestling Championship was a terrific accomplishment. We are very proud of Alan Paul and the entire Mavericks wrestling program. 
Vince Arduini, Director of Athletics, St. John's School
Correction
In the June 2017 "Class of 2017: Where are they headed?" story about high school graduates, we received the wrong photo of Kiarah Parrales, Incarnate Word Academy graduate. Her correct photo is featured in the online version. See this story here to learn where Kiarah and other local graduates are headed to college this fall. 
Send letters to info@thebuzzmagazines.com. Please include your name, address, phone number and email address for verification purposes. Letters are subject to editing for clarity and space. Views expressed in letters do not necessarily reflect the opinions of The Buzz Magazines, and The Buzz takes no responsibility for the content and opinions expressed in them.
Want more buzz like this? Sign up for our Morning Buzz emails.
To leave a comment, please log in or create an account with The Buzz Magazines, Disqus, Facebook, Twitter or Google+. Or you may post as a guest.